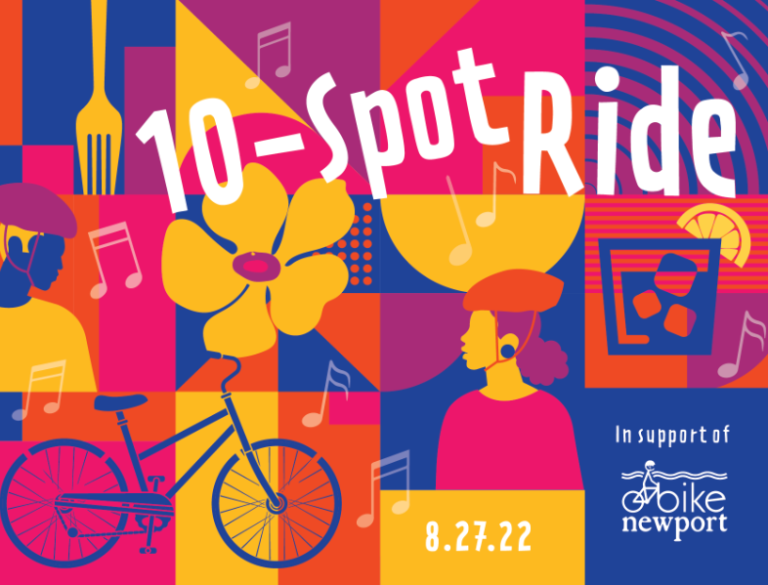 Newport's most anticipated summer bike event takes place on Saturday, August 27th – You'll ride to 10 beautiful private "Spots" around lovely Newport for live music and local delicacies!
Generously supported by
At the 10 Spot Ride, you'll pedal around our beautiful City by the Sea to lush private landscapes and tucked away gardens where you'll experience the best of our local food, musicians, hospitality and fun – all by bike and all at your own pace and pleasure –
Limited tickets are available, so sign up soon.
ABOUT THE 10-SPOT RIDE:
Set your own plan as you ride your bike to 10 lovely spots scattered around Newport, secret until the day of the event, each a surprise, each generously hosted by Bike Newport supporters, and each providing themed food, drink and music. Your only assignment is your starting spot – after that, you choose the order and route for your visits. Only 250 tickets will be sold. More information and tickets at www.10-spot-2022.eventbrite.com.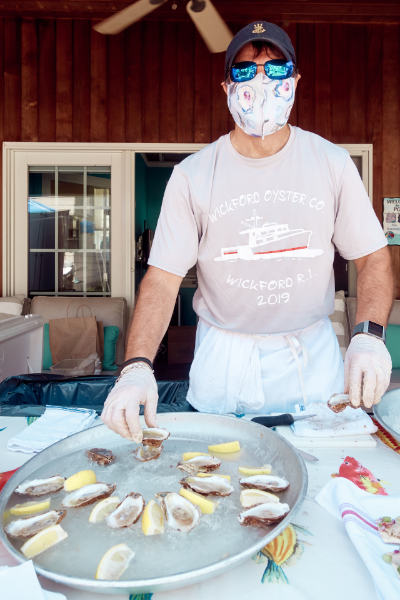 Questions – or to help sponsor a Spot – thank you! – please email Nick Drennon.
See you on August 27th!
How it works: Each ticket-holder is assigned to a starting Spot. When you check in, you'll receive an event guide which includes a map, GPS codes, and descriptions of the 10 Spots. You'll also receive an engraved commemorative cup and bamboo flatware for the day, to help minimize trash. From there on, you can design and enjoy your 10-Spot adventure – choosing your own routes and timing to the 10 Spots.
All proceeds from the 10-Spot Ride support Bike Newport's mission to create the conditions that lead to more people biking more often, and to ensure that bicycling is a viable, safe, and comfortable primary choice for transportation and recreation. Lots more information at bikenewportri.org or call (401) 619-4900.
If you cannot make the event, please consider a donation in support of bicycling education, advocacy, and community building – thank you!
Rain date: there is no rain date for this event. If the event has to be cancelled due to weather, we will ask but not require our participants to please maintain their ticket fee as a tax-deductible contribution to Bike Newport. With gratitude.
All proceeds from the 10-Spot Ride support Bike Newport's many community programs and our mission to create the conditions that lead to more people biking more often, and to ensure that bicycling is a viable, safe, and comfortable primary choice for transportation and recreation. Thank you for your support! www.bikenewportri.org
Watch a recap of 2020's 10-Spot Ride