May 1, 2022
May 2, 2022
May 3, 2022
May 4, 2022
(1 event)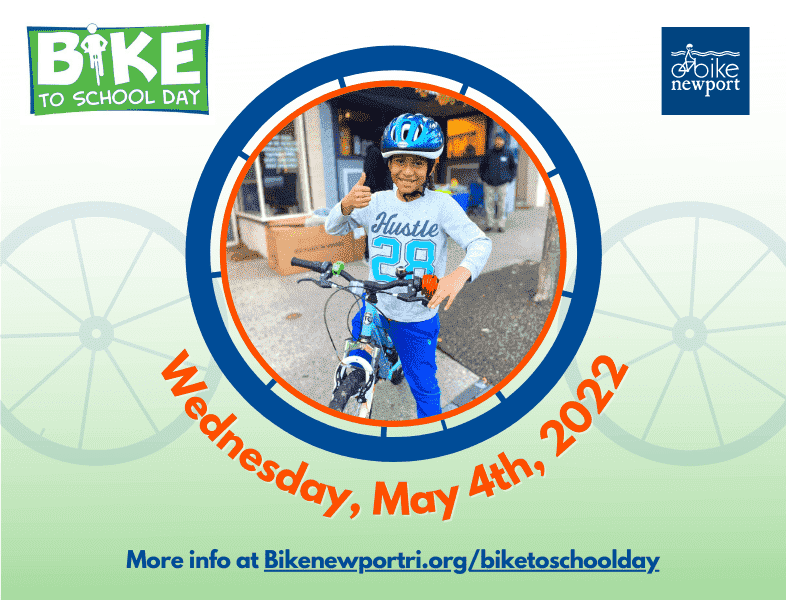 We will be gathering at the Big Blue Bike Barn at 7:15, riding to school together promptly at 7:45am to be at school in time to lock up bikes, get some goodies, and for students to start their school day at 8:30am. Bike riding police officers will join Bike Newport Cycling Instructors to help lead the ride smartly and safely. Everyone who rides will sign a liability waiver – parents/guardians please accompany your student to the Bike Barn in time to sign this.
May 5, 2022
May 6, 2022
May 7, 2022
May 15, 2022
May 16, 2022
May 17, 2022
(1 event)
7:30 pm – 9:30 pm
May 17, 2022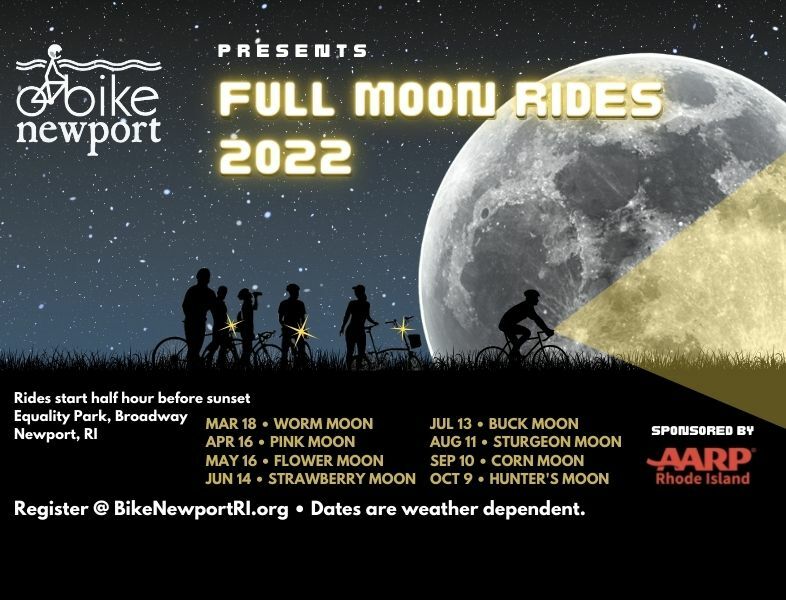 Join Bike Newport on our monthly Full Moon Ride sponsored by AARP-Rhode Island. The Full Moon Ride is a scenic 15 mile group ride around the Ocean Loop. Registration is required. We depart from Equality Park on Broadway.
May 18, 2022
May 19, 2022
May 20, 2022
(1 event)
7:00 am – 9:00 am
May 20, 2022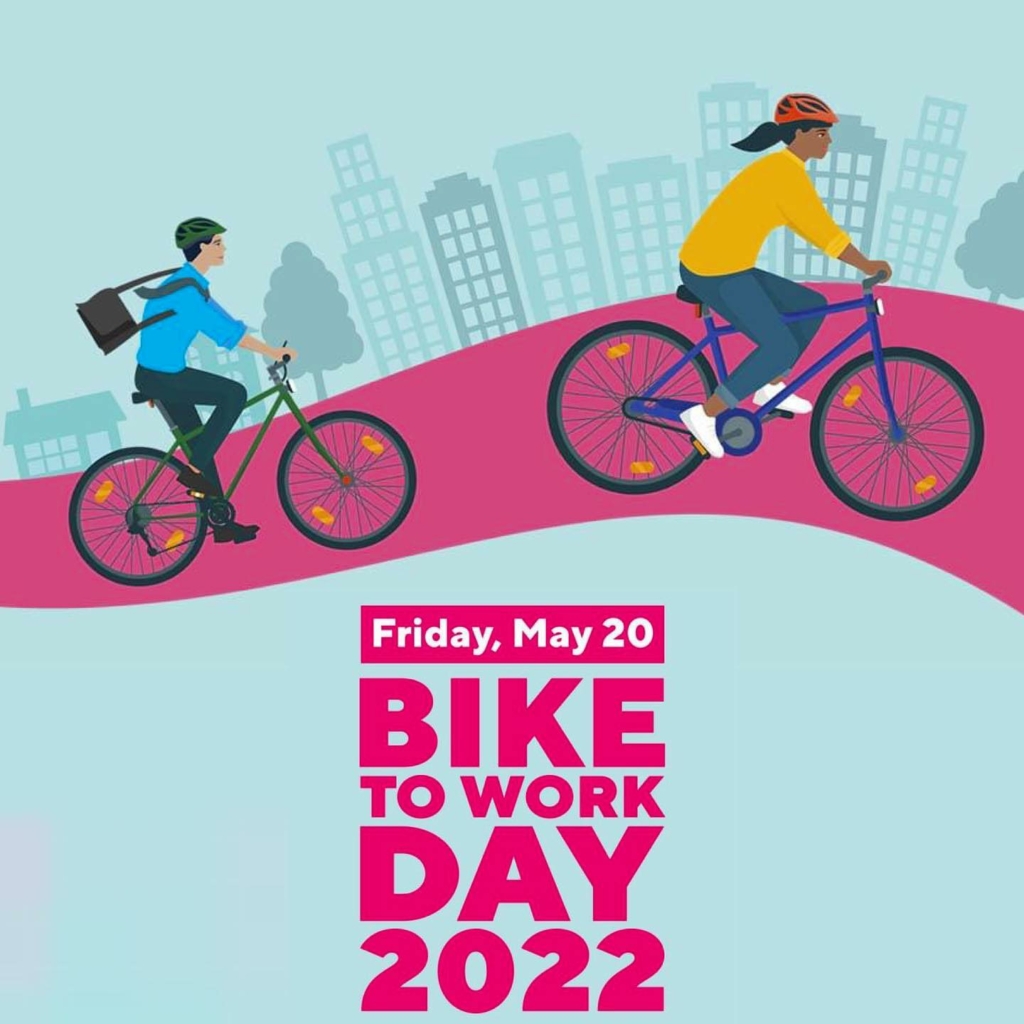 Tell your friends, tell your colleagues, gather a group, and join Bike Newport for National Bike to Work Day! Breakfast treats and coffee will be provided on the front lawn of Newport City Hall from 7am - 9am.
May 21, 2022
(1 event)
9:00 am – 11:00 am
May 21, 2022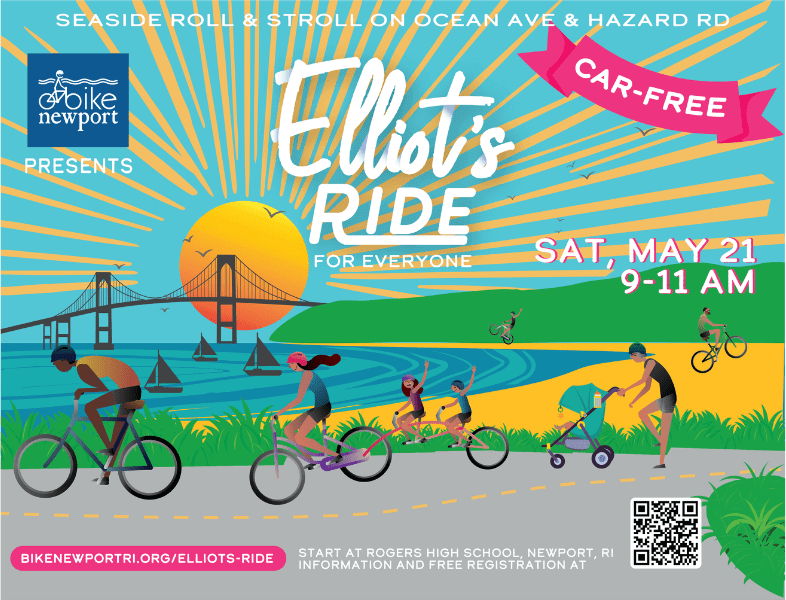 Elliot's Ride for Everyone is safe happy fun for every age, every mobility, every kind of cyclist, hiker, roller, stroller. Come enjoy the wind in your hair and smiles on your faces – all the joy of biking and hiking along the picturesque ocean coastline – car-free!