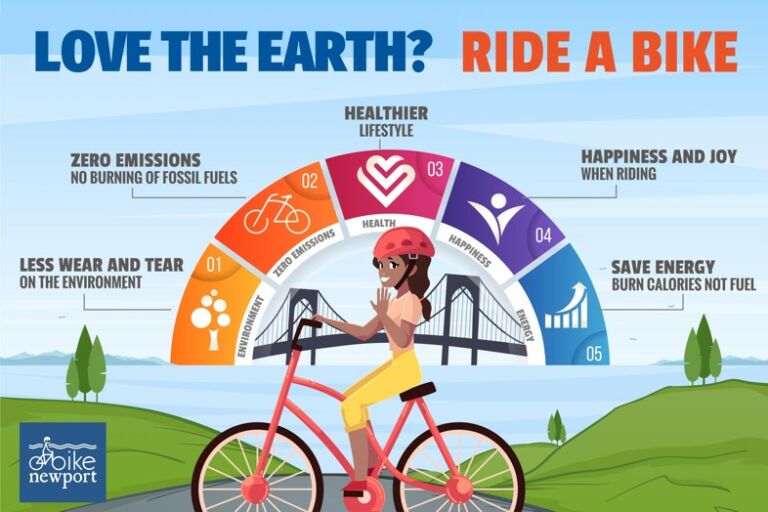 This year marks the 50th anniversary of Earth Day, honoring environmental activism, stewardship and sustainability efforts in over 190 countries worldwide. To mark this event, the Aquidneck Island Earth Week Committee has been planning a week-long community celebration to take place during the week of April 18 through April 25. You can read a list of programs from partnering organizations here – and whenever possible, ride your bike! Because biking expresses your commitment to a healthy planet – and it makes you happy. But you already know that …
What better way to show our love of the Earth than riding a bike? The Bike Newport website has a wealth of resources to get you on your bike, starting with what we suggest at the start of every ride: the ABC Quick Check.
If your bike is in need of some care, head to our resources page for how-to videos to fix-it-yourself. Feeling handy and confident but don't have the tools? Get air and tools at one of our five Fix-It stations around Newport: outside Bike Newport 62 Broadway, behind Thompson Middle School, at the Visitor Center, at Ashmart and at the Florence Gray Center.
Our Maps & Rides page has a variety of local routes for all levels of riders, but special for this month is our DIY Daffodil Tour! Newport has a million (or "daffodillion") daffodils in bloom around Newport, our route will take you past them from Touro Park to Ballard Park.
Remember to wear your face mask while riding – it's clear that everyone on the road together needs to use this protection – walkers, joggers, runners, and bicyclists.
Before going on a ride, be sure to you're up to date with the latest protocols around social distancing and check for any restrictions for bikes from the Department of Environmental Management. You can read our full post about safe biking at this time here.
Need the experts? Local bike shops still have drop-off/pick-up no-contact methods for repairing bikes. Be sure to call ahead.
Resources for Adults and Kids
Bring a little bike love to your family activities. Check out printable coloring books and instructional videos under our Ideas for Kids section (scroll down.)