Ride Your Bike to Water Brother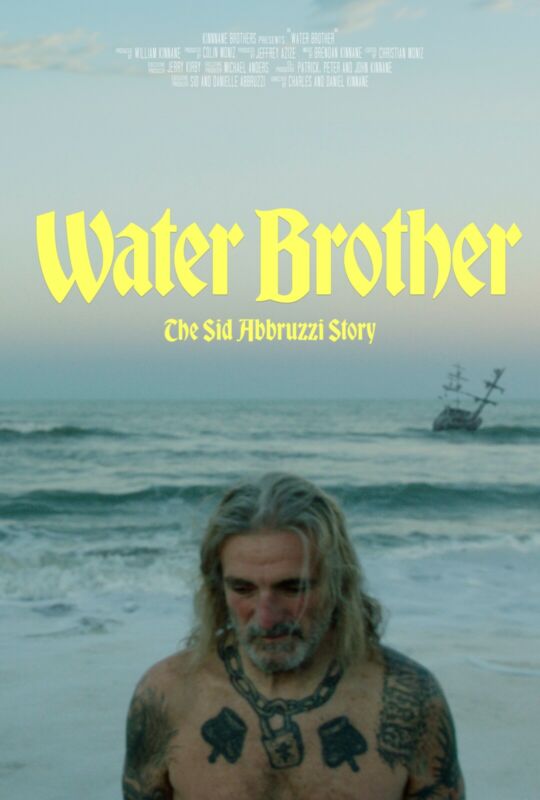 If you have a ticket to this most awesome of movies telling the story of our local hero, Sid Abbruzzi, then you are in luck because it is SOLD OUT.
Make plans now to avoid the parking mayhem by riding your bike to Fort Adams.
You'll be glad you did as you enjoy the ride, contribute to helping newportFILM manage this film's incredible popularity, do your part to reduce carbon emissions in Newport, and sail home again at the end past all the backed up cars. Bike happiness 🙂
Here's the Scoop
1)    PARK your car away from Fort Adams – If you're coming from out of town, consider parking in the vicinity of King Park. We'll have a group ride back to this park after the show is over.
2) RIDE DOWN to Fort Adams and continue all the way past the surface parking lot at the end of the road right up to the entrance to the film area. You'll find Bike Parking there – on the patio in front of the Visitors Center.
3) COLLECT your two FREE raffle tickets to win newportFILM's popular SUNFLOW beach chairs – newportFILM's way of saying THANK YOU for biking and helping decrease traffic and parking congestion!
4)    SIGN UP to get a $10 discount on your ticket to the best bike event of the summer – the 10-Spot Ride on August 26th – Bike Newport's way of saying THANK YOU for biking and helping us make the case for more, better and safer biking! 
5) REMEMBER to bring lights – a headlight, rear flashing light, and helmet – it will be dark on the road when you leave.
6)    ENJOY the pre-film entertainment, the film, and the post-film discussion:
5PM: Venue opens
6:15PM: Music by Los Duderinos
8:00PM: Water Brother screens
9:30PM: Post film discussion with Sid Abbruzzi
7)    RIDE HOME safely – if you'd like to ride out as part of a group, there will be a group bike departure after the discussion ends (about 10pm). We will ride up the hill to Harrison and turn left and make our way down to Wellington and King Park. After we stop and drop folks there, we will continue up to Thames Street, turn right, and then left on Dixon and continue across town to Annandale. You can peel off from this route to your destination along the way. 
Please always observe Newport's one-way streets. If traveling opposite traffic, you should dismount and walk your bicycle on the sidewalk. Thank you!
Tell the world you are
#BikingToWaterBrother