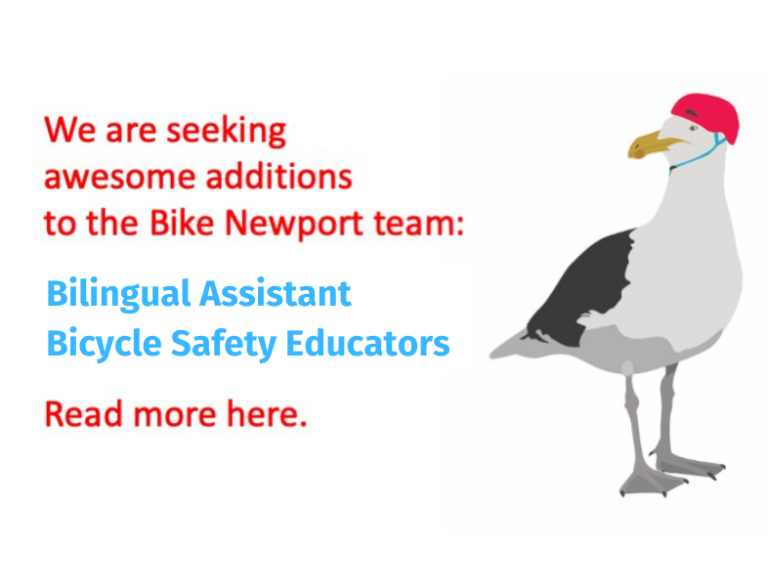 We're hiring! 
The Bilingual Assistant Bicycle Safety Educators will assist with In-School bike safety programs at Newport Public Schools, Summer Bike Camp, and the Bike Library at Bike Newport's Big Blue Bike Barn. Training is provided.
These are seasonal positions from April to October with priority given to bilingual educators (English/Spanish.) Educators may work all or some of the assignments.
For more information and full application instructions, please see the Assistant Bicycle Safety Educator job description posted here.
Interested applicants should send send their letter of interest and resume to Clare Woodhead, Director of Education.
Bike Newport staff all have excellent interpersonal and collaborative skills and work to ensure that Bike Newport's values are reflected in our practices, including economic and social justice, racial equity, cultural inclusivity, livable/healthy environment, and livable/healthy lifestyles.
We encourage anyone interested in this position to apply soon and we look forward to reading your application and will contact you if you are selected for an interview. In the interim, if you should have any questions or require additional information please do not hesitate to contact clare@bikenewportri.org
Thank you for your interest.
For a brief intro to Bike Newport, watch this video.
Thank you for your interest!