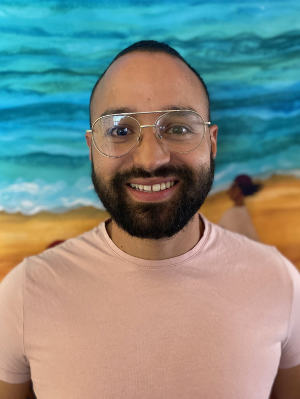 Daniel Cano Restrepo
Communications Manager
Dani, as he prefers being called, is a life lover, designer, and bike rider. His love for bikes started ten years ago when he decided to ride his bike to the university during design school.
Dani has lived in Newport for almost five years and is originally from Medellin, Colombia. As a very friendly and welcoming educator, Dani has been instrumental in starting our Open Bike Garage in Spanish.
He also runs a local organization called Newport Out with his husband, building and supporting the LGBTQ+ community in Newport.