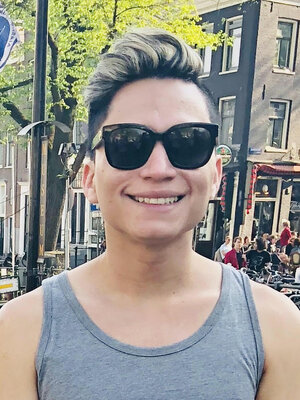 Israel Montesino
Board Member
Israel is from Ecuador – South America. As a new Newport resident and an avid biker, he firmly advocates that bike lanes on all city streets should be protected.
Coming from living within Boston , one of the most-progressive safe-biking areas in the country, Israel enjoyed the benefits of commuting via bike to and from work and around the city for living; such as shopping and appointments, including lifestyle enjoyment, such as entertainment and activities.
"Mens sana in corpore sano" (healthy mind, healthy body), is his moto. He is happy to be part of Bike Newport family, and looks forward to bringing his marketing and business acumen, to the best of his abilities, supporting the mission of Bike Newport.
Keep biking and keep inspiring!