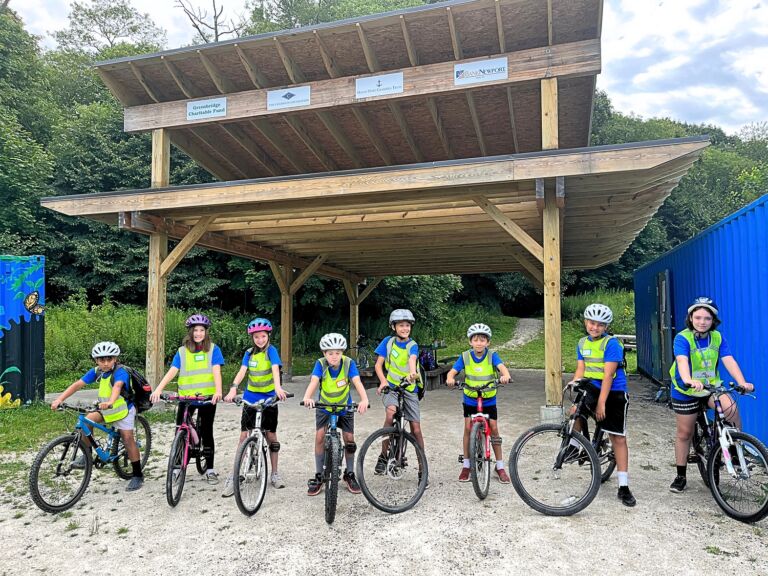 "I love the holistic aspect of the camp program. Campers are learning so many different invaluable pieces of information. The campers learn not only bike safety, bike maintenance and repair, but how to access a wealth of resources within our community all while enjoying fresh air and getting exercise. I love the partnerships and exploration of local interests – specifically the Newport Art Museum, using the Jamestown/Newport Ferry to go to Rose Island, and generally exploring Newport's neighborhoods!" – Elizabeth P., mother of a camper.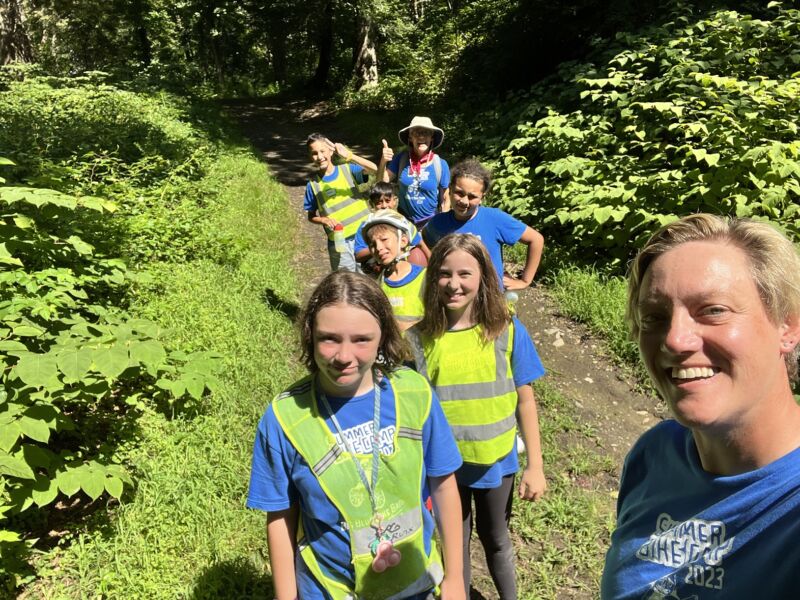 Our education staff works incredibly hard to ensure every week of our Summer Bike Camp program delivers a magical experience for our campers filled with adventurous fun, supportive camaraderie, expanded horizons, and experiential learning. So when we hear back from our campers and their families about the amazing experiences they've had, there's a special satisfaction in knowing that we've introduced them to the joy and freedom that they'll always be able to find on a bike.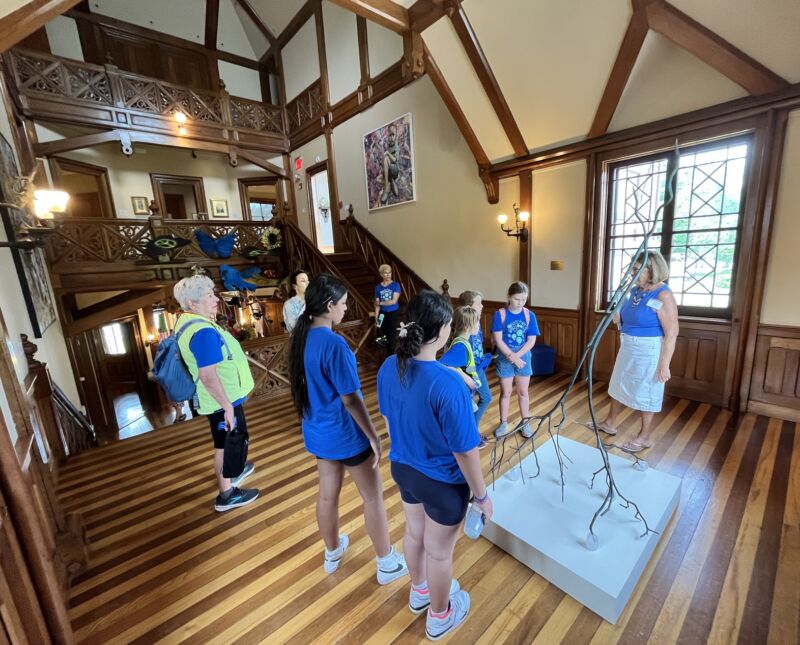 Each weekly camp session features a range of enriching experiences made possible through collaborations with fellow non-profits like FabNewport, Newport Art Museum, International Tennis Hall of Fame, Clean Ocean Access, Aquidneck Community Table, and others. Whether they're learning about community food gardens or the finer points of a tennis swing, our campers delight in the opportunities, and we're grateful to all of our community partners and guest presenters.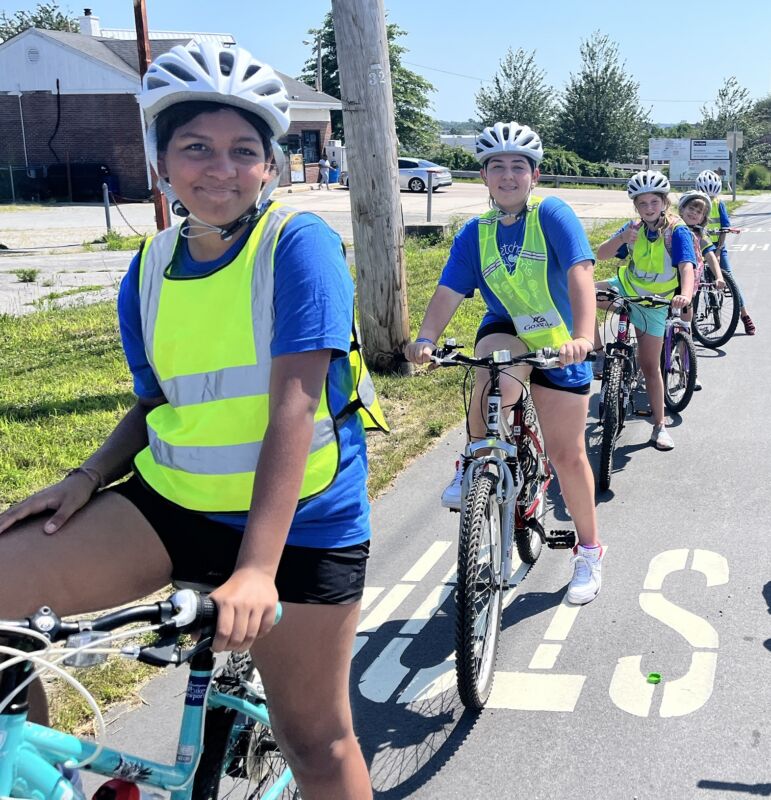 Of course, it's not just where we go that makes Summer Bike Camp so unique, but how we get there! We bike everywhere we go (except when we hop on a ferry), and we do it safely because we start each week with a hands-on tutorial of how to ride safely in a group, how to safely navigate traffic and other hazards, and campers even learn how to do their own basic bike repairs and maintenance. On our bikes we demonstrate how many great nearby places they can freely access, and enhance a sense of connection to the broader island community. Campers discover a love of bicycling and outdoor activity that helps promote healthy lifestyles.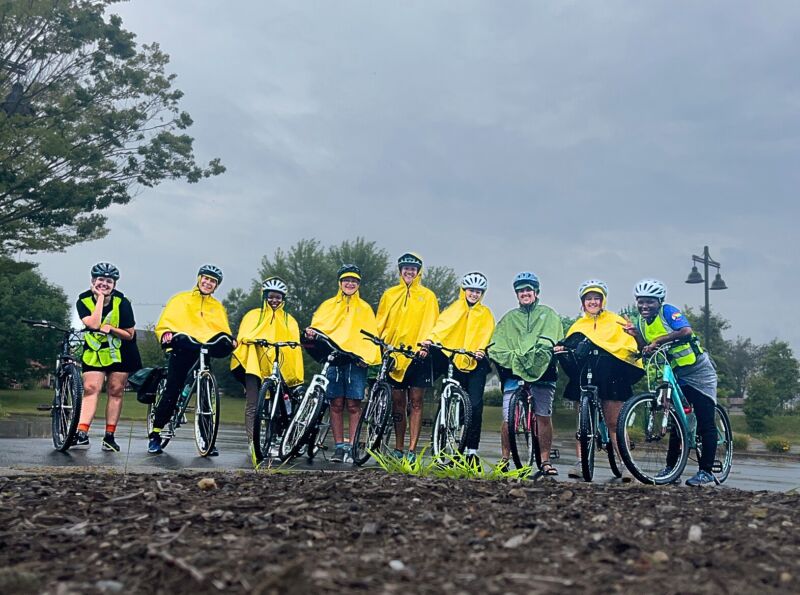 "Can you believe we biked over 18 miles this week? And now I can change my own tire on my bike! I wish bike camp was longer than one week, I can't wait until next year!" – Owen P.
"My favorite thing was being able to ride all the way to the beach." – Deni C.
"This is the best camp I've ever been to." – Luna M.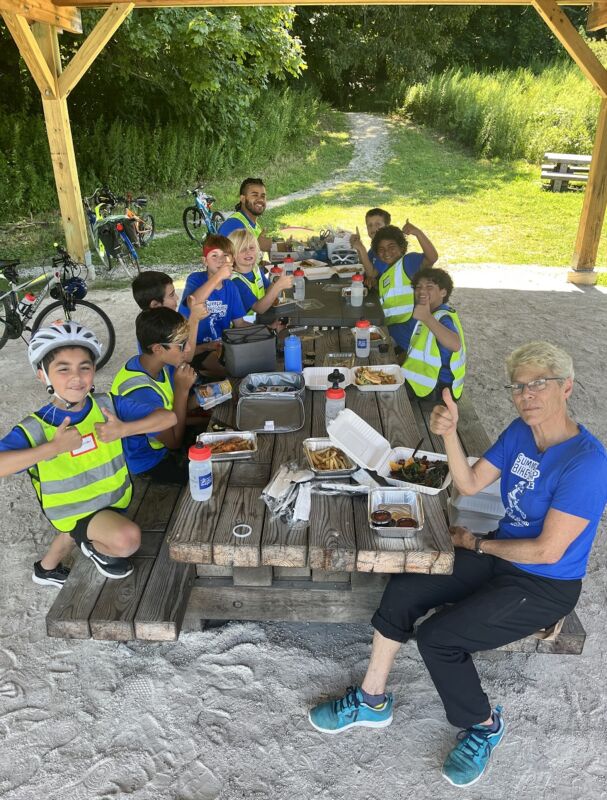 It takes a village to sustain a program with this much heart, and we can't begin to thank all the wonderful staff, volunteers, local businesses, non-profit collaborators, and donors who make it possible. Thank you Clare, our fabulous Director of Education in charge of the program, and Gail, who joined us just before camp and never skipped a beat. Thank you Rex, Betty, Laura, Glenn, Ezra, and all of our volunteers.
Thank you BankNewport for your grant support of Summer Bike Camp and other programs at the Big Blue Bike Barn, thank you to The Bloom Family for underwriting the Gretchen's Blooms camp week for girls (gender-inclusive), and thank you Bazarsky Family Foundation for underwriting the camp week for LGBTQ+ youth.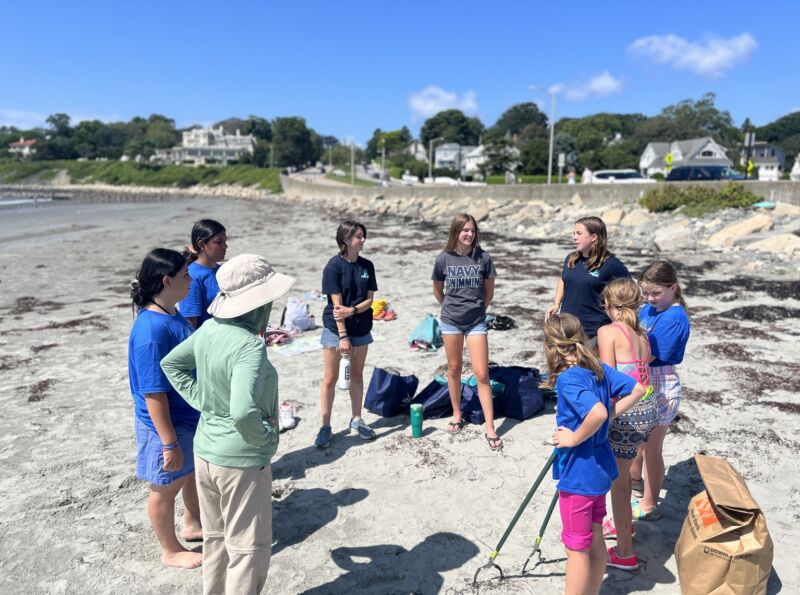 And last but certainly not least, THANK YOU to all of you Bike Newport supporters. When you buy tickets to the 10-Spot Ride, or contribute to one or more of our annual fundraisers like 401Gives and our End-of-Year Campaign, you're directly supporting our important community programs like Summer Bike Camp. our In-School Bike Safety Education, and so much more. Thank you for making Bike Newport part of your charitable giving, and together we'll shape a bike-friendlier future for our community.