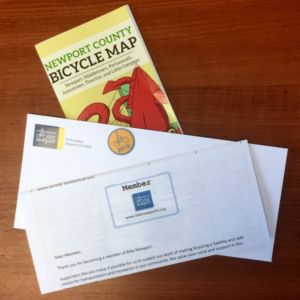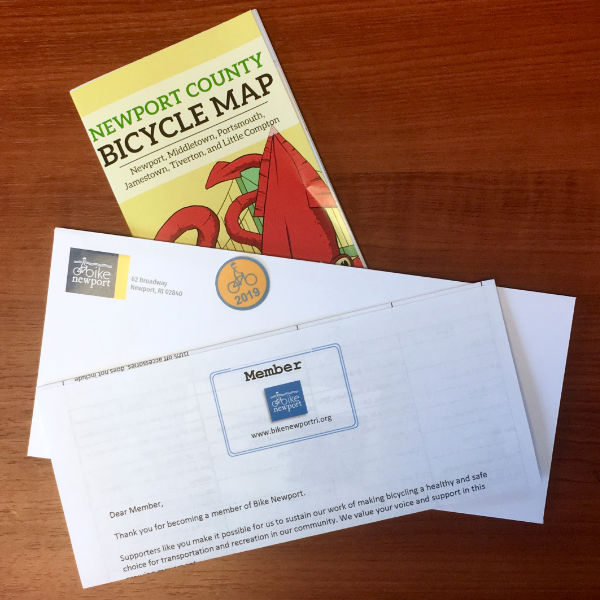 Join Us
Annual membership is an easy way to be part of our vital and growing cycling community. Membership expresses our community support–more members more resources that Bike Newport can bring to bear on bicycling issues and important to you.
Bike Newport depends on members like you to sustain our work making bicycling a healthy transportation and recreation choice in our community. We value your voice and support in this growing movement.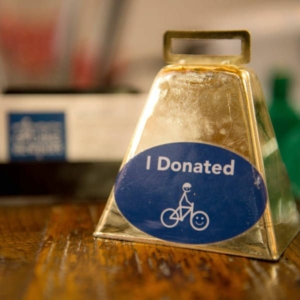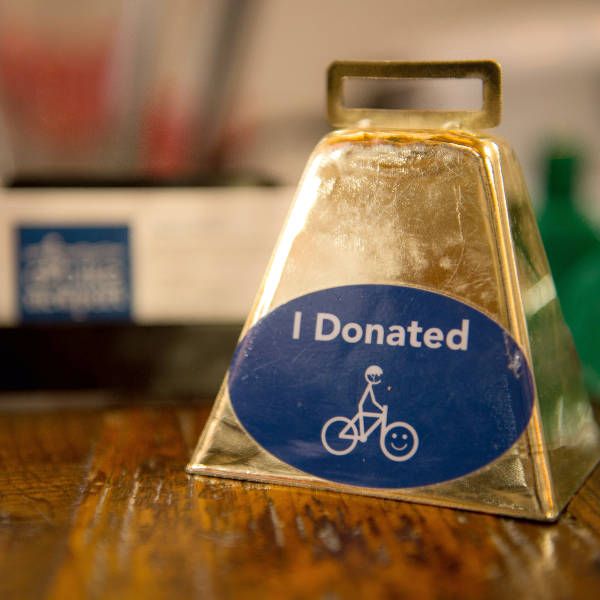 Donate
Your donation supports all that Bike Newport does–Education, Infrastructure and Bicycle Culture.
$5/month buys six youth helmets
$10/month restores four bicycles for community distribution
$20/month buys a high-capacity bike event rack
$30/month supplies needed Bike Garage tools
$50/month trains a League Certified Instructor
$100/month runs every part of Bike Newport for a day!
Bike Newport is a 501c3 non-profit organization registered in the State of Rhode Island.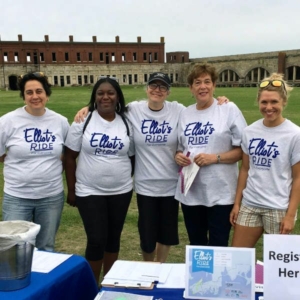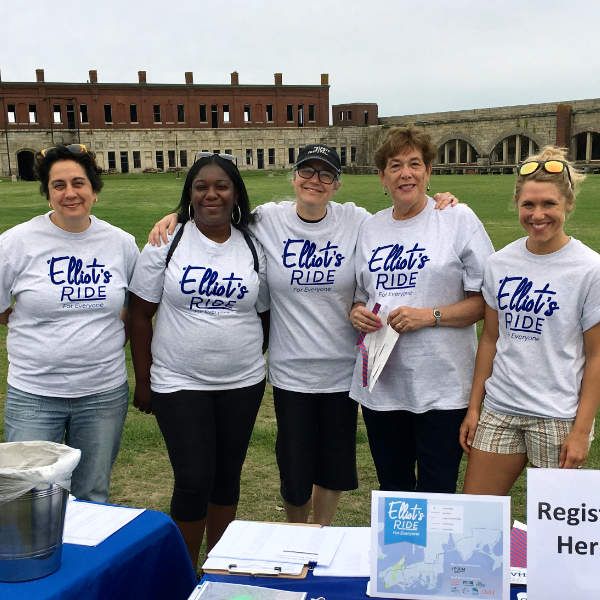 Volunteer
Bike Newport wouldn't run without the support and dedication of our amazing volunteers. There are many opportunities to get involved! Help plan, organize, and participate! Bike Newport volunteers get free membership (min 5x/year).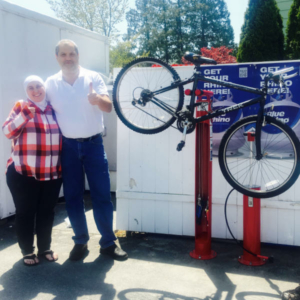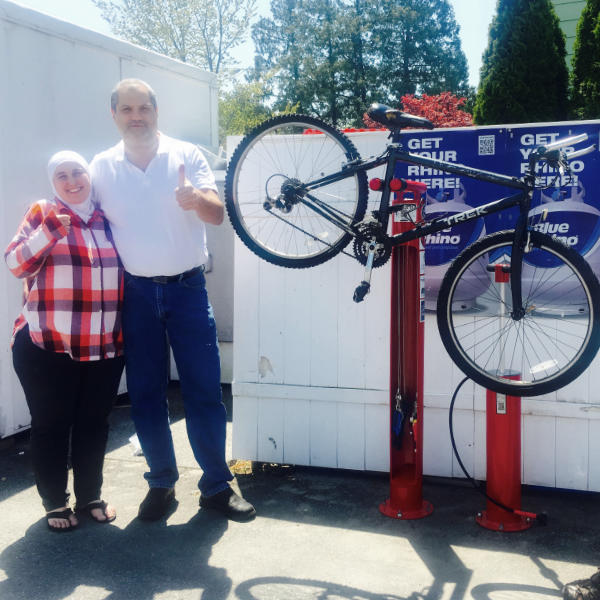 Sponsor
Your donation supports all that Bike Sponsors help us sustain all of our initiatives. Let's think together about what you or your business would like to support!
Thanks to our Business & Foundation Sponsors
2020 Donors
* Indicates donors who have given 3 or 4 years in a row
** Indicates donors who have given for 5 or more years in a row
GEARS $10,000 & UP
Anonymous**
Sarah Whitehouse Atkins**
Bazarsky Family Foundation*
The De Ramel Foundation*
Gruben Charitable Foundation*
Hamilton Family Charitable Trust*
Kaminitz Family Foundation**
Reynolds de Walt / Standard Modern **
Rhode Island Foundation*
RI Commerce Corporation
RI Department of Transportation**
EJMP Fund for Philanthropy**
Van Beuren Charitable Foundation**
FRAMES: $5,000-$9,999
Anonymous
Betty Bourret**
DCG Synergy Fund**
BnV**
Local Initiatives Support Corporation
Charlotte & Paul Marshall*
Schochet Companies
CRANKS: $1,000-$4,999
Anonymous
Joyce Bailey
Peter Bloom
Bromberg Family Charitable Fund
Trudy Coxe**
Margaret & Robert Duprey
Judy Malin
Edith McBean
Newport Housing Authority
Newport Public Schools
The Pyle Fund of Greater Worcester Community Foundation*
Town of Middletown
Amanda Ward**
Women's Resource Center**
WHEELS: $500-$999
Anonymous
Will Bard
Blaney Family Fund
Glenn Bradfield
Bristol Marine*
Kurt Dolnier
Suzanne Gay
Nancy & Douglas Horsey**
Bonnie Kniskern
Susan Mocarski
Andrew Montelli
Newport County YMCA**
Thomas Palmer
Premier Landscape, LLC
Denise Roberts**
Kate Sparrow
PEDALS: $100-$499
Anonymous
401 Gives
Meaghan Adams
Lorne Adrain
Tom Ahern
Mary Anthony**
Ramon Arroyo
Nina Bander
Mary Bandura
Hadley & Jason Bazarsky
Tyson Bottenus
Kathleen Braga
Nancy Bragard
Alice Braunstein & Brian Dever
Corinna Britten
Chris Brown
John Burton
Alastair & Emily Cairns
Gerry Campbell
Juan & Alba Campos
Drew Carey & Lisa Colburn**
Carland Construction Consulting Corporation
Sabrina Chamberlain
Alice Cialella
Brian Clayton
Mat Coes
Tanja & Ian Conroy
Jean Conway**
Daniel Cordeiro
Guy Cummings
Catherine Curtis**
Eli Dana
Aaron Davis & Soad Mahir
Matthew De Angelis
Leonard DeAngelis
Greg DeLong
Keila DePoorter
Elizabeth & Paul Doucette**
Liz Dougherty Hebb
Liz & Emlen Drayton*
Harriet Dwyer
Amy Fater
Ronald Fleming
Bari Freeman**
Holly Fulton
Greg Furst
Marlyn Gaines
Pamela Gau
Adrianne Glascock
Dwayne Goulding
Kelsey Gowen
Andy Green
Peter Harty**
Anonymous*
Michael & Mary Hayes
Nancy Hendrickson*
Katrina Heron
Tom Hockaday**
Jonathan Howard**
Penelope Hunt
Jane Hurley
Allison Ingalsbe
Don & Jana Jagoe**
Colleen & Tim Jermain**
Sam Jernigan**
Marian Kaminitz**
Kathleen Keating
Andrea Keogh
Lorraine Keyes
Jeremy King
Brian Kiracofe**
Michael Landi
Durga Larkin
Valerie Larkin**
David Lavery
Harley Lee

PEDALS (cont.)
Richard Legan
Elaine Lembo & Rick Martell
Chris Leyenberger
Lindsay Leiberman and Isaac Kardon
Marjorie Lieberman
The Lightship Group, LLC
Marilyn & Chandler Lyell
Isabel Marsh
Chris Martin
Richard & Cheryl Martin
Allyson & Angela McCalla
Melissa M. McGrath
Timothy McMahon & Mary Ann Peters**
Allison McNally & Sharon Penny*
Rhonda & Clarence Mitchell-Chenoweth
Pamela Moffatt Limoges
John Monllos
Israel Montesinos
Maureen Mooney
Tom Moriarity
Alexander Moy
Christopher Moy
Laura Murphy**
James Murray
Newport Family and Cosmetic Dentistry*
Newport Rotary Club
Father Tom O'Neill
Monique Peoples Graham
Ben Persons
Sara & Nicholas Poirier-Williams
Angela Poulakidas
Suzan Raleigh
Caroline Reavey
Christopher Reidy
Mary and Reynolds
Rhode Island Farm Bureau Federation*
Pete & Betsy Rice
Jean Riesman
Nancy Robertson
Suzanna Robinson Laramee
James Ryan**
Salvation Cafe
Michael Schein
Susan Schlein**
Emily Schweitzer
Jennifer & Scott Spring**
Kathy Staab
Antoinette Sutherland*
Catherine Sykes
The A. and B. Stein Family Foundation
Pam Thomas
Chris Tompsett & Nancy Raposo**
Paula & David Touger*
Maria-Teresa Trapani
Linda Ujifusa & Mark Ryan*
The Stitchery
Viking Riders of RI
Bob & Karen Votava
Mark Watrous
Thomas Waugh
Judy Webb**
Joanne Weisenee
Keith Weld
Andre Williams
Cyndi Wilmerding
Murray Wilmerding*
Marsha Wilson*
Ellen Winsor
Alan Woodmansee*
Ron & Karen Yeh**
SPOKES: Up to $99
Anonymous
Jennifer Abbate
Rita Adam
Amazon Smile
B&C
Rachel Balaban
Sue Barker
Daniel Baudouin
Stephanie Berdy
Susan Bernard
Fran & Steve Booth
Kimberly Botelho
Rose Bradfield
Denise Brown
Maurine Buettner
Deborah Byrnes
Marissa Caito
Michael Cassidy
Patrick Clayton*
Kerry Clougher
Deanna Conheeny**
Paul Connery
Maryleigh & Paul Corin
Marguerite Crocker*
Rachel Cronin
Joanne D'Adamo
Christopher Daly
Karen Dannin
Sean Dardine
Lawrence Davis
Patricia Davis
Joseph Dela Cruz
Christopher Diglio
Lisa Donovan
Antonieta Falconi & Shawn Selleck
Scott Ferreira*
Maria Figueras
Nancy Finegood
Kimberly Fleming
William Ford
Peter Friedrichs
Julie Frost
Gordon Gibson
Katherine Gibson**
Billy Glassner
Patricia Grant
Lindsay Green
Leslie Gurski
Sarafine Hammond
Patty & Paul DeAngelus-Hathaway
Janet Hawkins
Mary Hawkins
Steve & Mary Heath
Frank Henderson
Jackie Henderson
Maria Herrera-Ximenez*
Judith Hestnes
John Hirschboeck
Paul Hoffman
David Holtzman & Lauren Cole
Michael Homer
Donald J. LeBlanc
Leigh Jackson
Eric James
Heather Julian
Emily Kales
Hillary Kaminsky
Peter Killea*
Tom & Janice Kowalczyk
John La Rocca, Sr.
Lew Lassow
Rex LeBeau
Kelly Lee
Jakub Lis
John Litherland**
Joseph Logan
Matthew Lubanko

SPOKES (cont.)
Douglas Lyman
Denise Lyons
Marcia K. Lyons
Dave Mann*
Linda Martin
Shannon Matoes
Veronica Mays
Leslie McCalla
Amy Mckinney
Edward McPherson*
Michael Medeiros
Richard Meisenbach
Conor Melville and Tiffany Blas
Fran & Mike Mendell*
Beth Milham
Stephen Miller
Joann Mitchell
Olivia Morin
Frances Moy
Lily Moy
Adrienne and Steve Nassau
Claire Nelson*
Bill Nesper
Jennifer Newbold
Mary & Howard Newman
Sean O'Connor
Howard and Karen
Peter Portney
Alicia Quirk
Thomas Rao
Kimberly Remington
Josie Rock**
Malinda Roderick
John Rok
Ann Roussel
Marian Royer
Francesca Russo Barnes
Sandee Saunders
Ali Scheier
Barry Schiller*
James Schuermann
Jorge & Nidia Schuhmacher
Diane Selvaggi
Nancy Serpa
Cynthia Sexton
Pamela Sherrill
Candida Simmons
Leah Skelly
Meaghan Sloane
Charles Smith
Rosemary & David Smith
Ann Souder
Sondra Spencer*
Sean Spicer
Shelley Spivack
Ashley Stokes
Jordan Stokes
Judith Tate
Carol Turcotte
Judith Underwood
Stephanie Vallis
Kate Voss
Lisa Wagenbach
Susan Walsh**
Lesley Warhurst*
Christine Waring
Sid Wax
Kristin White
Barbara Whittaker-Johns
Scott Wolf & Joyce Krabach**
Trip Wolfskehl
Gretchen Woodard
Clare Woodhead & Holly Fisher*
Chip Young**
Alison Zack Darrell
Lewis Zackin
William Zeidenberg
Merrilee Zellner*
2019 Donors
* Indicates donors who have given 3 or 4 years in a row
** Indicates donors who have given for 5 or more years in a row
GEARS $10,000 & UP
Anonymous
Sarah Whitehouse Atkins**
Bazarsky Family Foundation
The De Ramel Foundation
Bob & Veronique Gerber*
Gruben Charitable Foundation*
The Hamilton Family Foundation
Renee Kaminitz*
Elizabeth Prince
RI Department of Transportation*
FRAMES: $5,000-$9,999
Anonymous
Bike to the Beach
Frederick Henry Prince Memorial Fund at Newport Hospital
Don & Jana Jagoe**
Local Initiatives Support Corporation
Charlotte and Paul Marshall
People for Bikes
Reynolds DeWalt
Women's Resource Center*
CRANKS: $1,000-$4,999
Anonymous
Aquidneck Land Trust
The Philip and Patricia Bilden Family Charitable Fund
Betty Bourret**
Bromberg Family Charitable Fund
David Brown
The Coll Family Foundation
Corrigan Financial, Inc.
Teri Degnan Real Estate & Consulting LTD
Erin Donovan-Boyle
Elizabeth & Paul Doucette**
KVH Industries
Newport Community School
Newport Festivals
Newport Rotary Club
Martha Parker
The Pyle Fund of Greater Worcester Community Foundation
Caroline Reavey
Rhode Island Bicycle Coalition
Rhode Island Foundation
James Ryan**
van Beuren Charitable Foundation*
Amanda Ward*
WHEELS: $500-$999
Anonymous
Bristol Marine
Countryside Children's Center
Discover Newport
Thomas & Michelle Glassie
Peter Harty**
Judy Malin
Elisabeth McCarthy
James Murray
New England Mountain Bike Association
Newport Family and Cosmetic Dentistry
Carlos Pujol
Stephanie Vallis
Vanasse Hangen Brustlin, Inc.
Joseph Wanat
PEDALS: $100-$499
Anonymous
Mary Anthony*
Aquidneck Island Planning Commission
Barr Foundation
Whitney Bauer
David Bender
Tom Blaney
Tyson Bottenus
Katherine Brandeis
Elizabeth Brantingham
Alice Braunstein & Brian Dever
Michael Burkin
Buzzard's Bay Coalition
Kate Cantwell
Drew Carey & Lisa Colburn*
Robert Miles Chandler
Patrick Clayton*
Deanna Conheeny**
Trudy Coxe**
Marguerite Crocker*
Maureen Cronin & Mark Marosits
Rob Cummings
Leonard DeAngelis
Liz & Emlen Drayton*
Shelley Dungan
Kristen Dupuis
Harriet Dwyer
ecoRI**
Patricia Emsellem
Antonieta Falconi & Shawn Selleck
Fastnet Inc.
Paul Fattibene
Scott Ferreira*
Linda & John Finn
Ronald Fleming
Phyllis Fragola
Bari Freeman**
Phillip Freeman
Anonymous
Steve & Mary Heath
Nancy Hendrickson*
Katrina Heron
Maria Herrera-Ximenez
Nancy & Douglas Horsey*
Jonathan Howard*
Allison Ingalsbe
Katherine James-Bowers & Michael Bowers
Sam Jernigan**
Marian Kaminitz*
Gail Keith
Peter Killea
Brian Kiracofe**
Elena Kissel
Hank Kniskern
PEDALS (cont.)
Valerie Larkin*
Peter Larsen
I-Hwa Lee & Eric Schmutz
Bondi & Duncan Macomber
Jeff and Lucy Marlowe
Michelle McCombe
Timothy McMahon & Mary Ann Peters**
Allison McNally & Sharon Penny
Edward McPherson
Memorial Funeral Home
Fran & Mike Mendell
Amy Moses
Laura Murphy**
Newport County YMCA*
Newport Running Club
Newport This Week
Chyleene O'Connor
Father Tom O'Neill
O'Neill-Hayes Funeral Home, Inc.
Carlene Paschoal
PDQ Graphics
Dan Prentiss
Rhys Probyn
Patti Rakolta
Rhode Island Farm Bureau Federation
Jean Riesman
Suzanna Robinson Laramee
Tatiana Rynearson
Linda Schieffelin
Susan Schlein**
Jennifer & Scott Spring*
Dave Staples
Jordan Stokes
Isabel & Joel Strasser
Antoinette Sutherland
Pam Thomas
Maryann Thompson
Paul Tobak
Chris Tompsett & Nancy Raposo**
Paula & David Touger*
Linda Ujifusa & Mark Ryan
Bob & Karen Votava
Lisa Wagenbach
Roger Warburton
Lesley Warhurst
Thomas Waugh
Sid Wax
Judy Webb**
Patrick Willis
Alan Woodmansee*
Ron & Karen Yeh*
Chip Young**
Merrilee Zellner

SPOKES: Up to $99
Anonymous
Rita Adam
Meredith Adams
ALEX AND ANI, LLC
Judith & John Allpress
Nina Bander
Robert Barrella
Abigail Bianchi
Glenn Bradfield
Liza Burkin
Dani Cano Restrepo & Sean O'Connor
Carland Construction Consulting Corporation
Michael Cassidy
Maria Chandler
Charity On Top Foundation, Inc.
Jean Conway**
Lori and John Crimmins
Catherine Curtis*
Christophe Daly
Karen Dannin
Robert Davidson
Tina Dolen
Kristen Dupuis
Kellen Farnham
Amy Fater
Fitzpatrick Team RE/MAX
James & Anne Fleet
Marlyn Gaines
Jack Galvin
Kris Gangemi
Katherine Gibson*
Dwayne Goulding
Barbara Gradley
Isabel Griffith
Samira Hakki
Dale Harrison
Patty & Paul DeAngelus-Hathaway
Sally Ann Healy
George Herrmann
Tom Hockaday*
Judy Johnson
Victoria Johnson
Hillary Kaminsky
Robbye Kinkade
Pierre & Terry Koussa
SPOKES (cont.)
Douglas Lyman
Dave Mann
Isabel Marsh
Chris Martin
Linda Martin
Mia Mataronas
Kevin and Patty McCarthy
Mark McKenna
Amy Mckinney
Beth Milham
Timothy MizeLuckyLove Studio
Sandy Moskovitz
Ellen & Michael Murphy
Holly Muscolino
Claire Nelson
Miki Ohlsen
Cynthia & Brian O'Malley
Roy Omori
Jean Quinn
Alan Reilly
Jody Richards
Josie Rock*
Bladimir Rodriguez
Tracy Sampson
Barry Schiller
Sondra Spencer
Marieke Sperry
James Steele
Aaron Stein
Betsy and Aaron Stein
David Stookey
Teresa Tanzi
Susan Taylor
Touro Synagogue
Lynne Tungett
Susan Walsh**
Janine Weisman
Scott Wolf & Joyce Krabach**
Clare Woodhead & Holly Fisher*
John Yates
Lewis Zackin
Lucky Kristianto
Cynthia Lafferty
Lisa Lawless
Chip Leakas
Rex LeBeau
John Litherland**