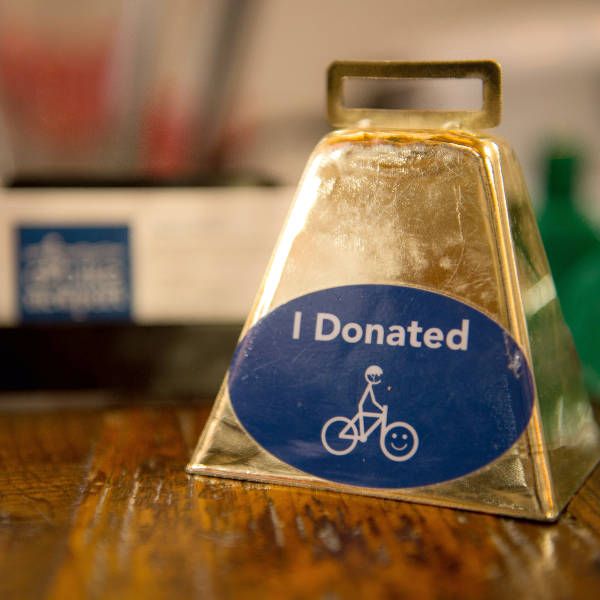 Donate
Bike Newport is an effective advocate for making bicycling accessible and welcoming for everyone, ensuring our streets become safer places to walk and ride, and building knowledgeable bike culture.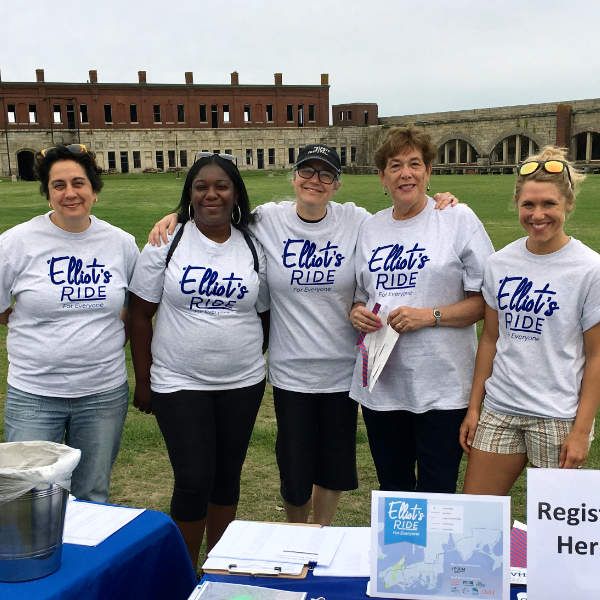 Volunteer
Bike Newport wouldn't run without the support and dedication of our amazing volunteers. There are many opportunities to get involved! Help plan, organize, and participate! Bike Newport volunteers get free membership (min 5x/year).
Bike Newport is helping democratize transportation, promoting healthier and more climate-friendly living, reducing congestion on our streets, and helping people discover (and re-discover) the joy of riding a bike.
Thank you for making our work possible with your support!
Thank You to our Generous Donors!
Your generous annual support powers our success! Bike Newport has big plans in store for 2024, including expansion of our in-school bike safety education program, unforgettable group riding experiences, and of course we are always focused on advocating for better and safer bike infrastructure on Aquidneck Island. Together, we can do this! We are grateful to all of our 2023 donors listed below, and to all who will answer the call with a donation to our year-end campaign.
When you donate to Bike Newport, you'll be part our 2023 Donor Family – thank you!
2023 Donors

GEARS
$10,000 & UP
11th Hour Racing
BankNewport
Bazarsky Family Foundation
Peter Bloom
Betty Bourret
EJMP Fund for Philanthropy
Greenbridge Charitable Fund
Gruben Charitabe Foundation
The Kaminitz Family
Newport Craft Brewing & Distilling Company
Newport Public Schools
Prince Charitable Trusts
Reynolds DeWalt
RI Department of Health
RI Department of Transportation
Barbara van Beuren & Stephen Glascock
van Beuren Charitable Foundation

FRAMES
$5,000-$9,999
AARP
AARP Rhode Island
Blue Cross & Blue Shield of RI
Matt Guerrera
Powered by Prince
Rhode Island Foundation – Community Grants
Rhode Island Foundation – Newport County Fund


CRANKS
$1,000-$4,999
AAA Northeast
Aramli Foundation
Bike-On
Boston Consulting Group
Cleverhood
Donald Hartley
Hank Kniskern
Susan Mocarski
Newport Housing Authority
Chyleene & Jack O'Connor
Oyster Farm Productions LLC
Patagonia Newport
The Pyle Fund of Greater Worcester Community Foundation
St. Columba's Chapel





WHEELS
$500-$999
Alan Appelbaum
Shawn Bennett
Berkshire Bank
Glenn T. Bradfield
Ana Castro
David Dittmann
The Green Grocer
Nancy & Douglas Horsey
Edith McBean
Ann S. & Samuel M. Mencoff
Adrienne Nassau
Ocean State Air Solutions
Thomas Palmer & Dominique Alfandre
Rail Explorers Corporation
Frank & Betsy Ray
Christopher Reidy
Pete & Betsy Rice
Starkweather & Shepley Insurance Brokerage
United Way of Rhode Island
PEDALS
$100-$499
Allison Aigner
Chris & Sara Barker
Scott Bengtson
Kathleen & Stephen Braga
Judith Byrnes
Christopher Choquette
Alice Cialella & John Robinson
Peter Coriander
Rob Cummings
Stephen Darring
David & Brenda Delasanta
Mark Dieterich & Karen Griffith-Dieterich
Eastern Bank Charitable Foundation
Amy & Tim Fater
James & Anne Fleet
Michael & Terri Flynn
Erin Flynn
Bari Freeman
Dwayne & Kathleen Goulding
Matt Gray
Peter Harty
Nancy Hendrickson
David Hill
Jon Howard & Gayle Gifford
Anthony Iacono
Allison Ingalsbe
Don & Jana Jagoe

Victoria Johnson
Paul Kloiber
Charlotte & Paul Marshall
Chris Martin
Sandra Martin
Karen & Xavier Mauprivez
Leslie McCalla
Kevin & Amanda McCormick
Bill & Joanne McManus
Stephen Miller
Laura Murphy
Ocean State Bike Path Association
Father Tom O'Neill

Monique Peoples Graham
Leslie Pine
REI Cranston
Nancy Robertson
Saccucci Honda
Linda & John Schieffelin
Susan & Robert Schlein
Emily Skeehan
TREK Bicycle Warwick
Viking Riders of Rhode Island
Jessica Walsh
Thomas Waugh
Joyce Wensel-Bailey
Eric and Melanie Whipple
Ron & Karen Yeh
SPOKES
Up to $99
Robynne & Brian Alber
Maggie Allen
Christie Antoire
Kristina Arena
Maryellen Atkins
Maria Aureli
Christine Bandoni
Daniel Baudouin
Barbara & Peter Baum
Hadley & Jason Bazarsky
Carolina Bisio
Melissa Bodnar
Janet Booth
Tyson Bottenus
Glenn Bradfield
Brenda Brock & Paul Barclay de Tolley
Laurie Broderick
Denise Brown
Randy Browning
Margaret & David Call
Dani Cano Restrepo & Sean O'Connor
Lori Caron Silveira
Alex Castillo
Kenneth Castro
Maria Chandler
Mark Chanski
Mary Clarke
Craig Condella
Jean & Paul Conway
Terri Cortvriend
Audra Couture
Michele Craemer
Laurie Curtin
Sarah Cuy
Ruth Dannehy
Robert Davidson
Lawrence Davis
Patty & Paul DeAngelus-Hathaway
Matt Dobbin
Judy & Doug Dotzman
Elizabeth & Paul Doucette
Jane Dwyer
Roger Dwyer
Linda Fay
Maria Figueras
Laura Flynn
Hootie Fogg
Peter Friedrichs
Kevin Fullerton
Rick Fullerton
Tom Gabriele
Gary Gagne
Marlyn Gaines
Craig Gaspard
Kathy Goulding
Renee Greer
Katie Grey
Carissa Groccia
Katiana Gruppioni
Vanessa Hall
Steve & Mary Heath
Kevin Hill
Chelsea Hudock
Cedar Hwang
Eric James
Hillary & Harry Kaminsky
Brendan Kearney
Ellen Kiley
Emma & Michael Kirshblum
Mary Ann Kossak
Sharon & John Kost
Angie Koziara
Barb Kringstad
Jennifer Kuchar
Eliza Lawson
John Litherland
Jake London
Michelle Lopes
John Lynch
Carol & Seymour Mager
Cat & Deb Marro
Hannes Matthiessen
Allyson McCalla
Jenny McManus
Amy Meisinger
Marjolein Mooney
Molly Moran
Lisanne Morrison
Kurt Mueller
Jennifer Nardone
Kevin & Kathryn O'Connor
Evan & Scott Pakenham
Amy Parmenter
Iris Perez
Tom Perrotti
Caitlin Poplawski
Casey Rapp
Sarah Reggio
Mary & Doug Reichard
Colin Roberts
Sarah Rothermel
Barry & Elizabeth Schiller
Nick Schorsch Jr.
Park Seagraves
Nancy Serpa
Jennifer Sheppard
Sarah Simons
Richard Smith
Liz Smith
Rosemary & David Smith
John Smithers
Monica Stanton
Arielle & Evan Stein
Betsy and Aaron Stein
Charlie & Victoria Stengel
Rachelle Sunderland
Christina Thompson
Chris Tompsett & Nancy Raposo
Elaine Trainor
Joshua Tripp
Amanda Valentino
Nicholas Van Sant
Anna Maria Virzi
Caroline Walker
Michael Walsh
Sid Wax
Jennifer Wendt
Kimberly Wilkey
Jen Winthrop Golkowski
Scott Wolf
Jonna Wood-Prince
Gretchen Woodard
Clare Woodhead & Holly Fisher
---
Bike Newport would like to thank the generous supporters who have helped to build the Big Blue Bike Barn campus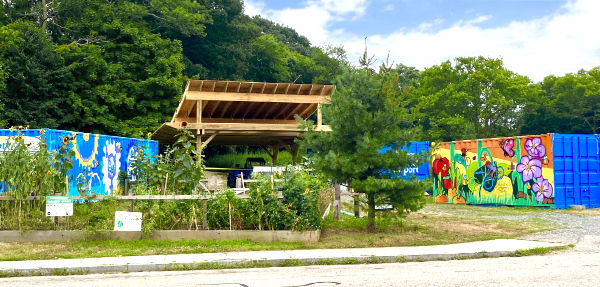 BankNewport
The Champlin Foundation
Cordtsen Design Architecture
City of Newport
East Coast Construction


Greenbridge Charitable Fund
Merritt Neighborhood Fund
Newport Housing Authority
Ocean State Charities Trust
Pariseault Builders
People for Bikes
Powered by Prince
Rhode Island Foundation
Standard Modern / Reynolds DeWalt