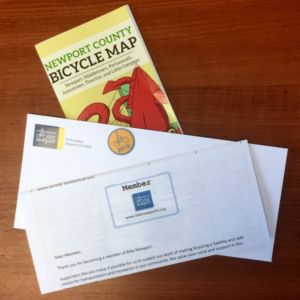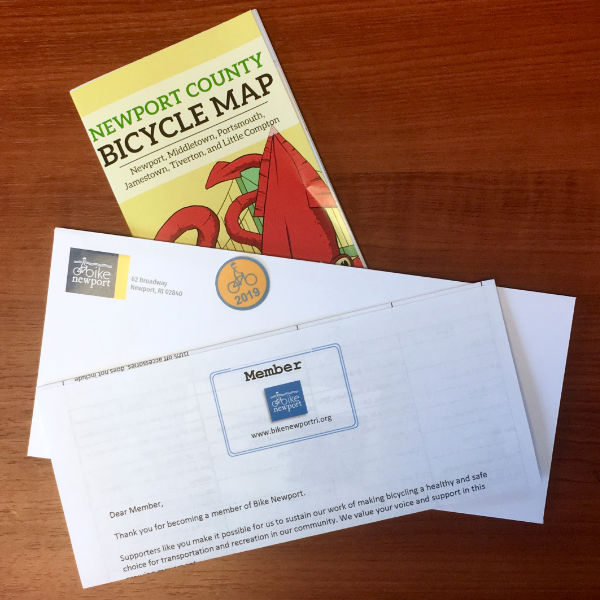 Join Us
Annual membership is an easy way to be part of our vital and growing cycling community, and is a powerful expression of your support for Bike Newport. Your annual membership provides a foundation for our core programs, and provides resources that Bike Newport can bring to bear on bicycling issues that are important to you.
Bike Newport depends on members like you to sustain our work making bicycling a healthy transportation and recreation choice in our community. We value your voice and support in this growing movement.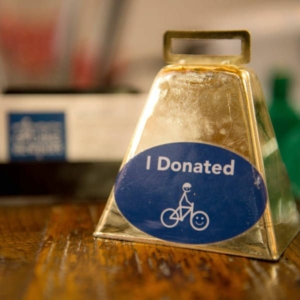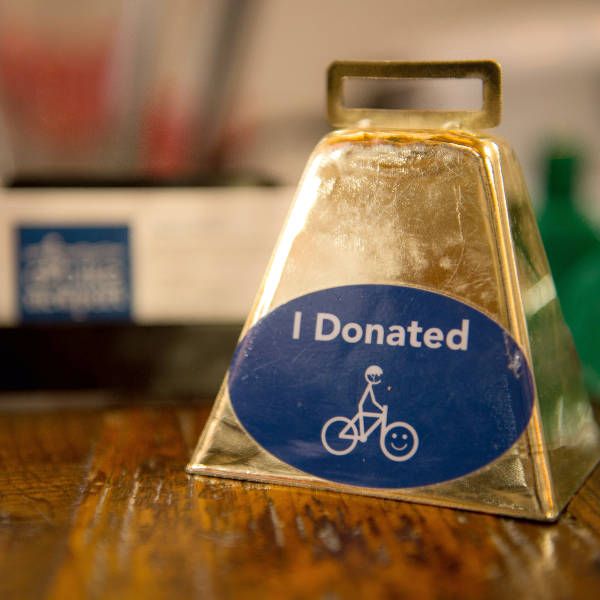 Donate
Your donation supports all that Bike Newport does–Education, Infrastructure and Bicycle Culture.
$12/month buys 7 youth helmets
$24/month restores five donated children's bicycles
$35/month supplies needed Bike Garage tools
$60/month trains a League Certified Instructor
$200/month runs every part of Bike Newport for a day!
Bike Newport is a 501c3 non-profit organization registered in the State of Rhode Island.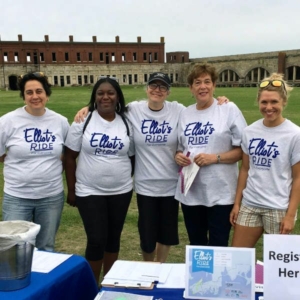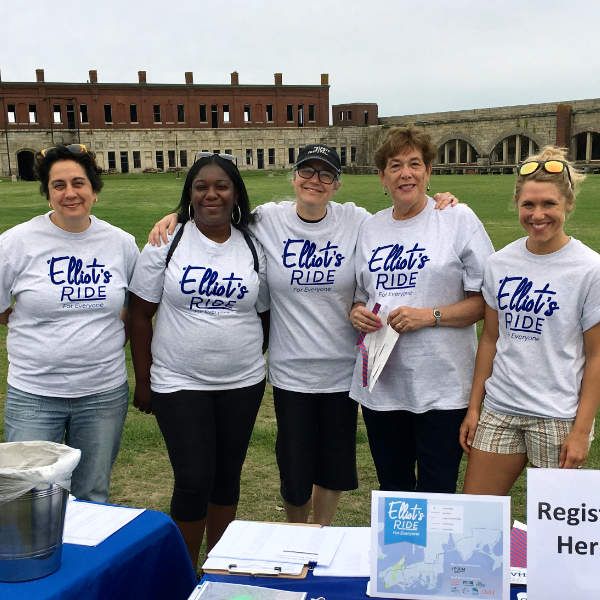 Volunteer
Bike Newport wouldn't run without the support and dedication of our amazing volunteers. There are many opportunities to get involved! Help plan, organize, and participate! Bike Newport volunteers get free membership (min 5x/year).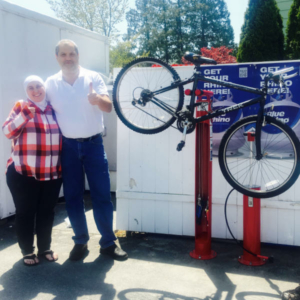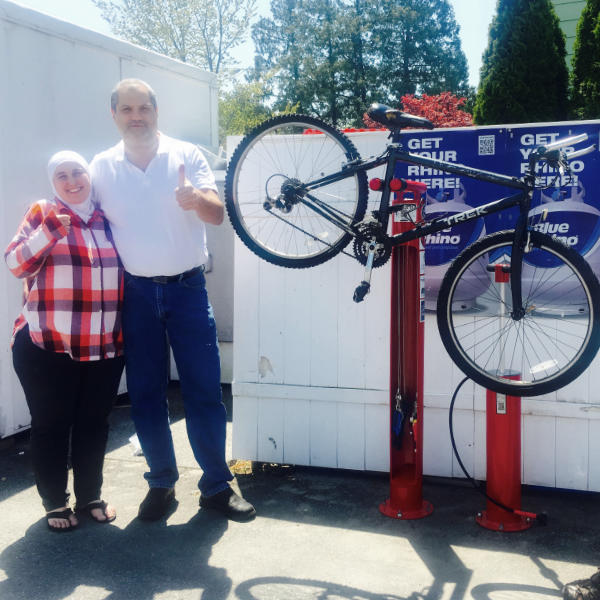 Sponsor
Bike Newport has a number of rewarding sponsorship opportunities. You can sponsor one of our signature bike events or sponsorships can be tied to specific programs or areas of focus.
Thanks to our Generous Donors!
Bike Newport would like to thank the generous supporters who are helping to build the Big Blue Bike Barn campus: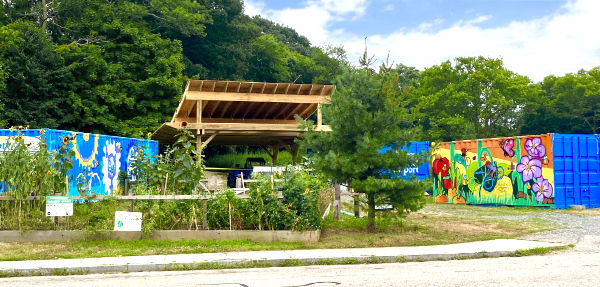 BankNewport
The Champlin Foundation
Cordtsen Design Architecture
City of Newport
East Coast Construction


Greenbridge Charitable Fund
Newport Housing Authority
Ocean State Charities Trust
Pariseault Builders
People for Bikes
Powered by Prince
Rhode Island Foundation
Standard Modern / Reynolds DeWalt
---
Your generous annual support powers our success! Bike Newport has big plans in store for 2023, including expansion of our in-school bike safety education program, unforgettable group riding experiences, and of course we are always focused on advocating for better and safer bike infrastructure on Aquidneck Island. Together, we can do this! We are grateful to all of our 2022 donors listed below, and to all who will answer the call with a donation to our year-end campaign.
When you donate HERE, you'll be part our 2022 Donor Family – thank you!
2022 Donors
GEARS
$10,000 & UP
Bazarsky Family Foundation
The Bloom Family
Betty Bourret
The de Ramel Foundation
EJMP Fund for Philanthropy
Greenbridge Charitable Fund
Kaminitz Family Charitable Fund
David & Kimberly Nastro
Newport Craft Brewing & Distilling Company
Prince Charitable Trusts
RI Department of Transportation
van Beuren Charitable Foundation
FRAMES
$5,000-$9,999
AARP Rhode Island
BankNewport OceanPointe Charitable Fund
Bike to the Beach
Anthony Iacono
Charlotte & Paul Marshall
Newport Festivals Foundation
Newport Hospital Frederick Henry Prince Memorial Endowment
Phoenix Bulk Carriers
Rhode Island Foundation
CRANKS
$1,000-$4,999
AAA Northeast
Aramli Foundation
Melissa Bachelder
The Barry Walsh & Friends Foundation
Glenn Bradfield
Lawrence Davis
Firestone Foundation
Groove Management, LLC
Gustave White Sotheby's International Realty
Alex Helfand & Ellen Fried
Terence McNally
Newport Community School
NewportFed Charitable Foundation
The Preservation Society of Newport County
Pyle Fund of Greater Worcester Community Foundation
RIPTA
Vanasse Hangen Brustlin, Inc.
WHEELS
$500-$999
Christopher & Sara Barker
Bristol Bikes, LLC
Discover Newport
Ben Galpen
Nancy & Douglas Horsey
Hank Kniskern
Deborah LLoyd
Chyleene & Jack O'Connor
Christopher Reidy
Pete & Betsy Rice
Team One Newport
United Way of Rhode Island
David & Suzi Van Ness
PEDALS
$100-$499
Robynne & Brian Alber
Michael Bernarsky
Tara Brennan
Kristine & Robert Brown
Rachel Cocroft
David Dittman
Eastern Bank Charitable Foundation
Ain Faiz
Doris & Alan Feinberg
Tom Fortier
Bari Freeman
Kathy Goulding
Matt Gray
Channing Memorial Church

Allison Ingalsbe
Kyle Kossak
Frank Leigner
Isabel Marsh and David Hulse
Newport Rotary Charitable Foundation
James Ryan
Susan & Robert Schlein
Kent Sheng
Dyan Sierra
Teachers Association of Newport
Judy Webb
Sarah Whitehouse
Robert & Christie Wolfskehl
Jacob Yakira
Ron & Karen Yeh
SPOKES
Up to $99
James Alicata
Nina Bander
Erik Bergeson
Jono Bixby
Kate Boi
Emily Bonebrake
Kimberly Botelho
Christopher Bowley
Kathleen Braga
Angela Briggs
Maurine Buettner
Mark Burak
Alastair & Emily Cairns
Margaret & David Call
Kenneth Castro
Toni Ciany
Jacqueline Colbert
Doug Colson
Anthony Crisafulli
Patricia Crowley
Jaime Della Volpe
Sheryl Drude
Patricia Emsellem


Linda Fay
Krispin Fay
Scott Ferreira
Linda & John Finn
Kimberly Fleming
Lauren Freeman
Jim Freess
Kathleen Frey
Jena Gaines
Daniela Giardina
Jade Gilchrist
Eli Glazier
Maryjo Goncalo
Grace Pedicab
Anita Guo
Chad Hamm
Hilary Hanley
Ryan Harrington
Aubrey Haydenn
James Hazelwood
Darren Henry
Anne Howell
Chelsea Hudock
Katherine Irving
Dianne & Robert Izzo
Sally Johnson
Alex Joseph
Anderson Kern
Sharon & John Kost
Reid Kovacs
Lisa Kuykendall
Amy Larson
Hannah Lasorsa
Julia Lindgren
Portia Little
Moira Maloney
Dale Martellino
Candace Martin
Benjamin Martin
Christie Mataronas
John McCabe
William McGrane
Network for Good
Miki Ohlsen
Father Tom O'Neill

Tom Perrotti
Jake Poplaski
Taylor Rock
Tim Broklan
Sarah Romac
Ruth Rothstein
Marian Royer
Rick Schmidt
Nathan Slevin
Valerie Southern
Sondra Spencer
Charlie & Victoria Stengel
Anthony Su
Emma Sullivan
Santina Titus
Valerie Traynor
Marc Troob
Anna Maria Virzi
Jessica Walsh
Lesley & Julian Warhurst
Howard Wiener
Kennardo Williams