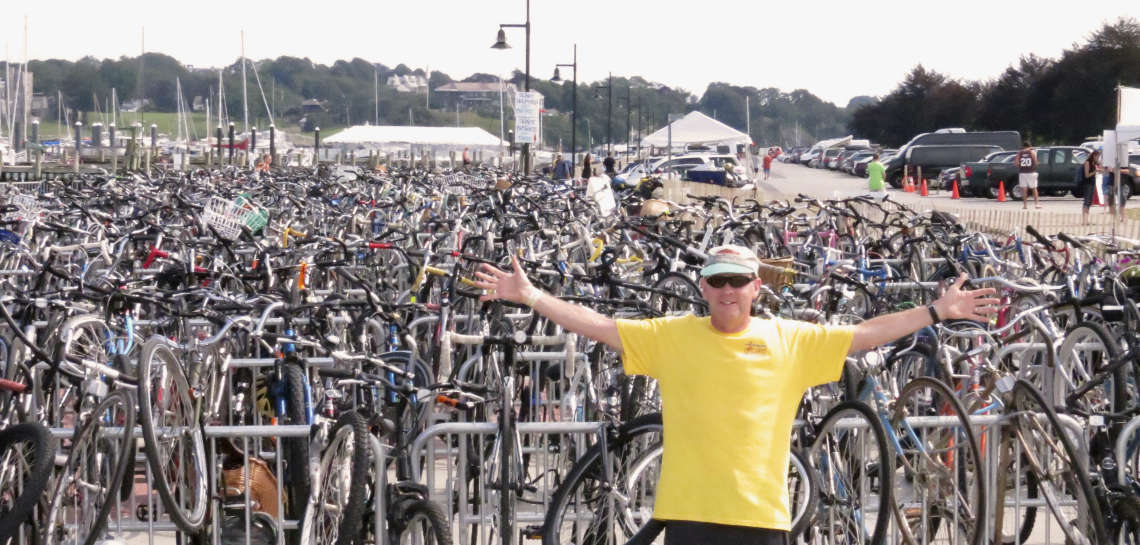 Bikes
Everyone's Welcome!
Open Garages are community oriented, welcoming of everyone and volunteer driven to support a DIY approach to understanding and fixing bicycles.
Visitors can come in and use our knowledge, tools, and used parts for free to repair or build their bikes. The hope is that visitors leave with a new, affordable, healthy and fun way to get around town!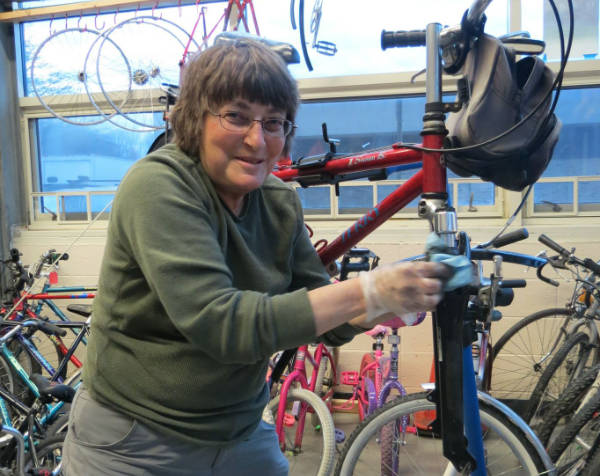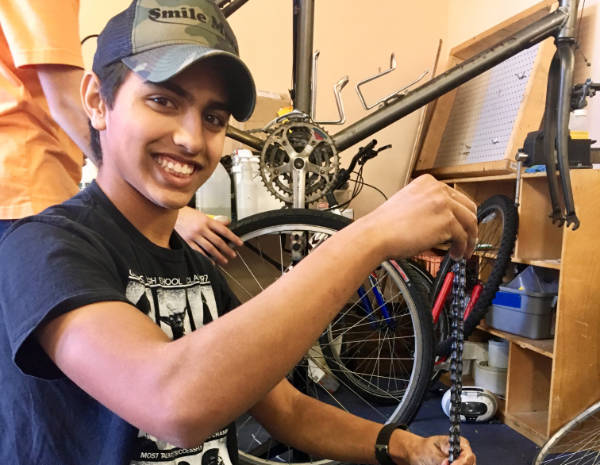 Open Garage
Community oriented and volunteer driven, the Open Garage helps everyone understand and fix bicycles.
Anyone can come and share knowledge, tools, and parts to repair and build bikes for free.
Donated bikes are restored, repaired or parted out by volunteers and visitors.
With a new, affordable, healthy and fun way to get around town, maybe you'll come back to pass your new knowledge on to others!
No mechanical experience required!
Earn-A-Bike
You can come to any Open Garage, volunteer three hours of labor, and then build yourself a bike for free using our collection of frames and gently used parts!
Donated bikes are always coming through and there's lots to choose from in different levels of disrepair – from frame to functional, and just need your love (and elbow grease) to get them back on the road!
So help out at the Bike Garage and earn yourself a bike.
Don't have time to volunteer? you can even Adopt-a-Bike for a suggested donation.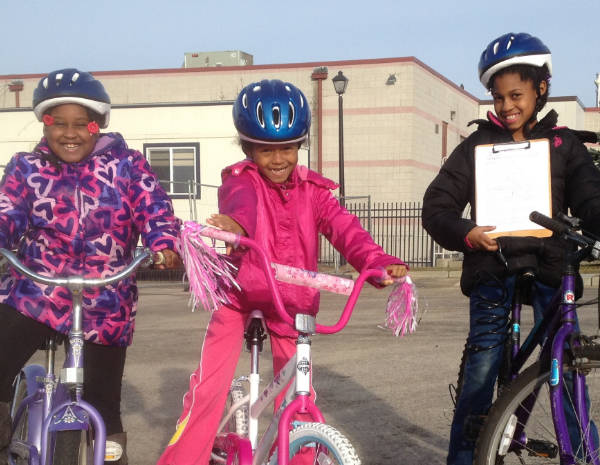 Bike Library
Sign-up for our Bike Library Card for free and use it to get a bike during open hours at participating garage locations. The bike library welcomes all but is tailored toward Newport youth with basic tools and parts available should you need to do some repairs.
Located outside the Florence Gray Center on York Street until The Big Blue Bike Barn opens at 20 Sunset Blvd.
Always make sure to return the bike before the shop closes!
Donate a Bike
Our bustling basement sees hundreds of bikes come and go yearly – to bike earners, summer student bike borrowers, and bike adopters.
Where do all of our bikes come from? Myriad sources! Recycling days, RIPTA busses, the Newport Police Department – and many basements.
Please help keep our inventory strong and our matchmaking active! Bring us your extra bikes and basement bikes and we'll run triage to determine if it's road-ready, fixable, or suitable for parts.
Most bikes find new homes with people who learn bike TLC and road safety as part of the bargain – and no money is exchanged. If it's a bike with extra value, we give extra thanks and put it up for adoption. Funds from adopted bikes help keep the program going.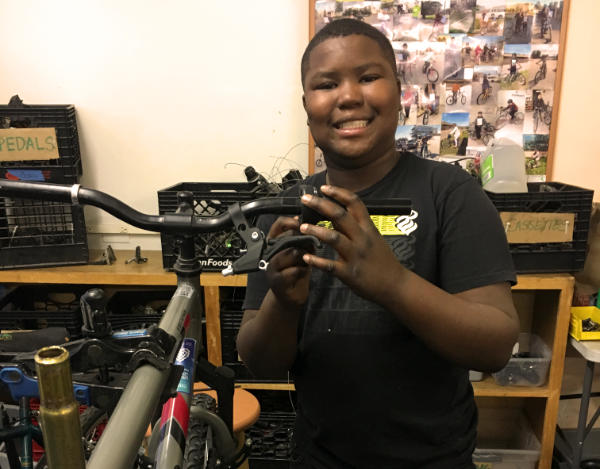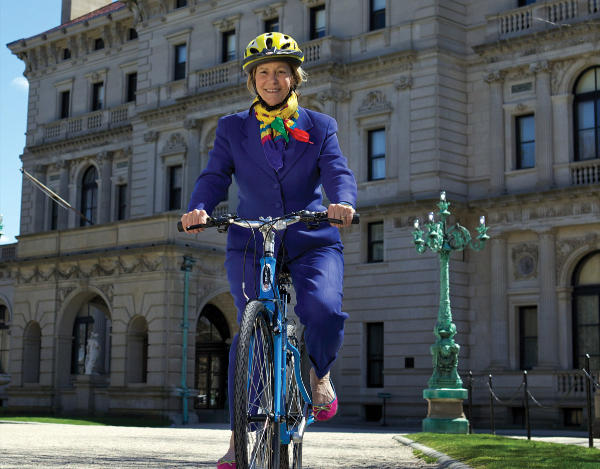 Adopt a Bike
We like to keep a stash of low-cost road-ready bikes on hand for folks who need a bike on the fly. Our staff, volunteer, and intern mechanics ensure they're ready to ride and make them available first-come-first-served in exchange for a below-market value donation to Bike Newport.
Most price from $25-$100, but the occasional hand-built stylin' Italian road bike – well that's another story 🙂
If you want to adopt a bike, we recommend calling (401) 619-4900 and scheduling an appointment or stopping by during our Open Garage Hours.
Rent a Bike
Bike Newport has a fleet of bikes available for daily rentals. All revenue supports our bike safety education programs!
Stop by the Annex at 56 Broadway to rent a bike.
Contact the Annex at 401-619-4900 to reserve a bike.
Call or email info@bikenewportri.org for any questions.
All bikes come with a lock, helmet, lights, and a bell
Must be 16+ to rent