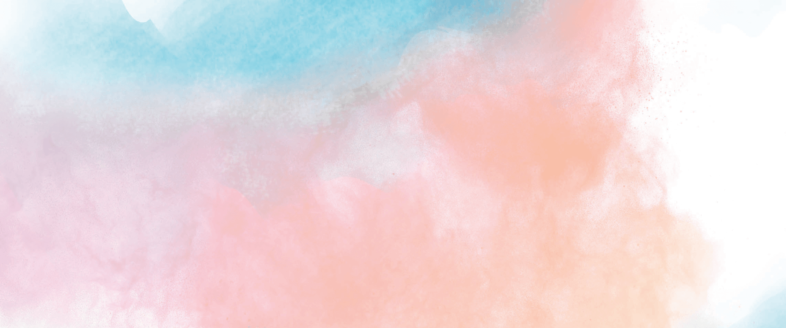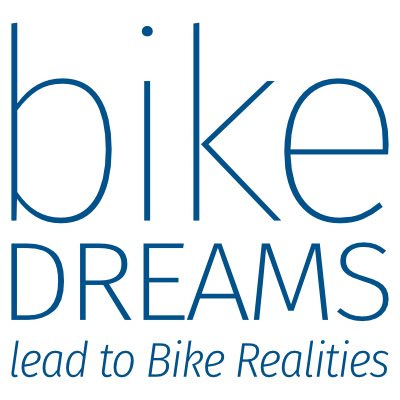 Bold innovative dreams become exciting changes and progress!
We all have bike dreams – let's share them here!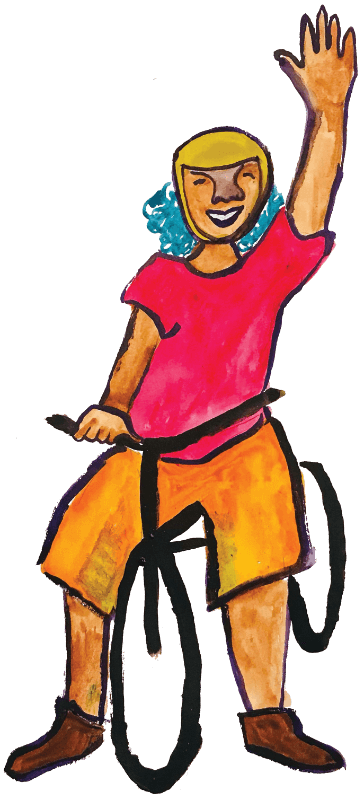 Bike Newport has been dreaming big for 10 years.
…and many of our dreams have come true – thanks to all of us dreaming and working together.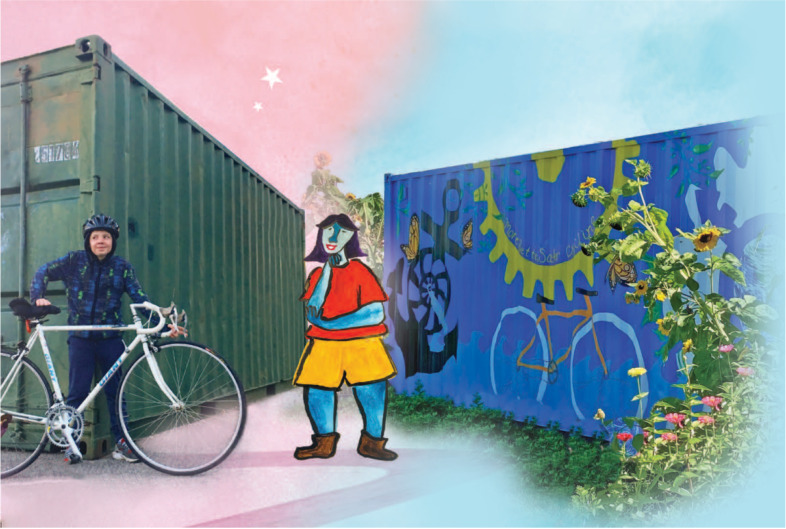 We dreamed of what a campus of bike fun could be, and now we have the Big Blue Bike Barn; filled with bikes and gardens, tools, a children's pump track, Summer Bike Camp, a bigger better Bike Library, and lots of trails connecting to all of Miantonomi Park.
People biking Newport's picturesque coastline dreamed that this beautiful route and more across the island would be safer for them – and everyone – to enjoy. Today, we have the first painted sharrows on the Ocean Loop, a beautiful, separated bike path on Connell Highway, and more like it in the works!
People who love biking dream of more bike culture and community, more people feeling safe while biking, and more people riding bikes for transportation and recreation. Today, "biking for everyone" is the heart and soul of Bike Newport's varied efforts. We want to ensure that everyone who wants to ride a bike, can.
What are we all dreaming now?
Share your dreams and
we'll post them here.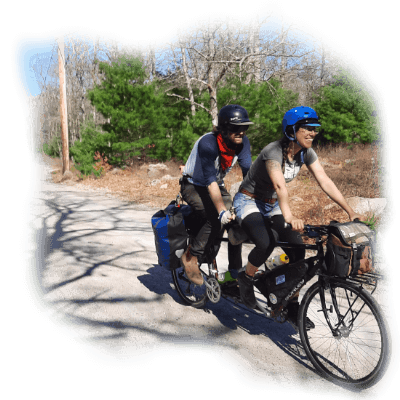 I dream of a future where I can ride my bike from Providence down to Newport and not be bothered by cars. – Tyson
I would love to make Thames street and downtown more bike and pedestrian friendly. I can imagine wider sidewalks, parklets where restaurants can create open air dining experiences, trees and plants and rain gardens, protected bike lanes – people enjoying a green and safe street and all it has to offer. – Avery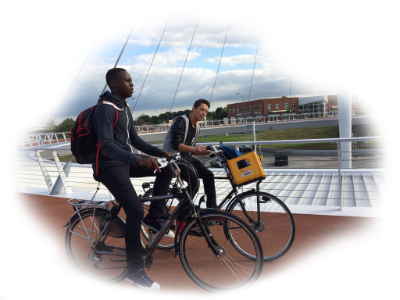 I dream of Aquidneck Island – and all of Rhode Island – celebrating and encouraging biking and reaping the health, environment, and economic benefits. I want to dream big – because bike infrastructure is lower cost and higher return compared to car infrastructure. We can build bike bridges over busy roads and railroads, floating bike rotaries, and beautiful paths with solar chips that light up at night. These all exist – and we can build them here, too. – Bari
Inspiring bike dream stories!
At Bike Newport, we work with these incredible young people from Thompson Middle School who SHINE beyond their challenges and LOVE learning, fixing, and riding bikes! They have fun, build confidence, and develop many essential skills along the way.
As a mom of a young child, I dream that my son can one day ride his bike to school alone without fear of feeling unsafe. Seeing all of the amazing changes happening on Connell hwy, gives me hope that this dream will come true. – Monique
I'm dreaming of a Newport that is like Burgundy, France: nothing but bikes, pedestrians, and fresh air inside the most scenic parts of the city. – Tim
I hope the bike donation program is increased and more families have access to refurbished bikes. The smiles as each kid gets a bike are priceless. – Frank M.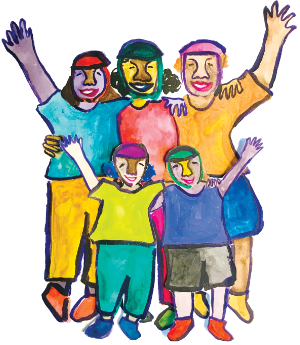 I am hopeful that Newport will have more clearly defined bike lane signage – eye level or raised signage announcing bike lanes. – David S.
I'm dreaming of … 50% (or more!) of Newport elementary, middle and high school kids riding their bikes to school on a regular basis!! – Penelope
I'm more enthusiastic than ever about the possibility of connecting (Jamestown) with the rest of the world by allowing bike access on bridges and prioritizing bicycle safety over outmoded auto transport infrastructure expansion. – Patrick
Bike gardens would be super cool – where kids can go and learn smart cycling. I would love to see whole families biking to parks and more people biking to grocery stores. –Allyson
I want to be able to ride to family in Bristol without going on East and West Main Roads – I want to be able to get there safely, preferably on a shared bike path. –Clare
Full bike racks at every school, library, park, and beach. People ages 8 to 80 getting around independently and freely. –Liza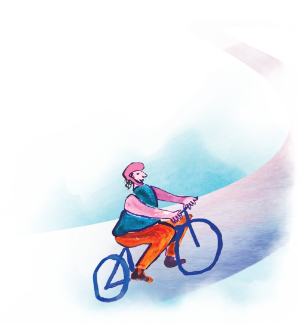 I'd love a separated bike lane that connects all of Newport. I'd also love no car days where we close some of the main streets of Newport on the weekend to cars –Marissa
I dream of a near future where youth across Aquidneck Island and visitors to our city can enjoy safe riding along an island-wide bike path, with incredible views of Narragansett Bay.
–Sean
My dream is that all the bike paths in RI get connected to each other then I'd have an long, long trail of safe pedaling from north to south and east to west!! Yes! Connect them all! –Betty