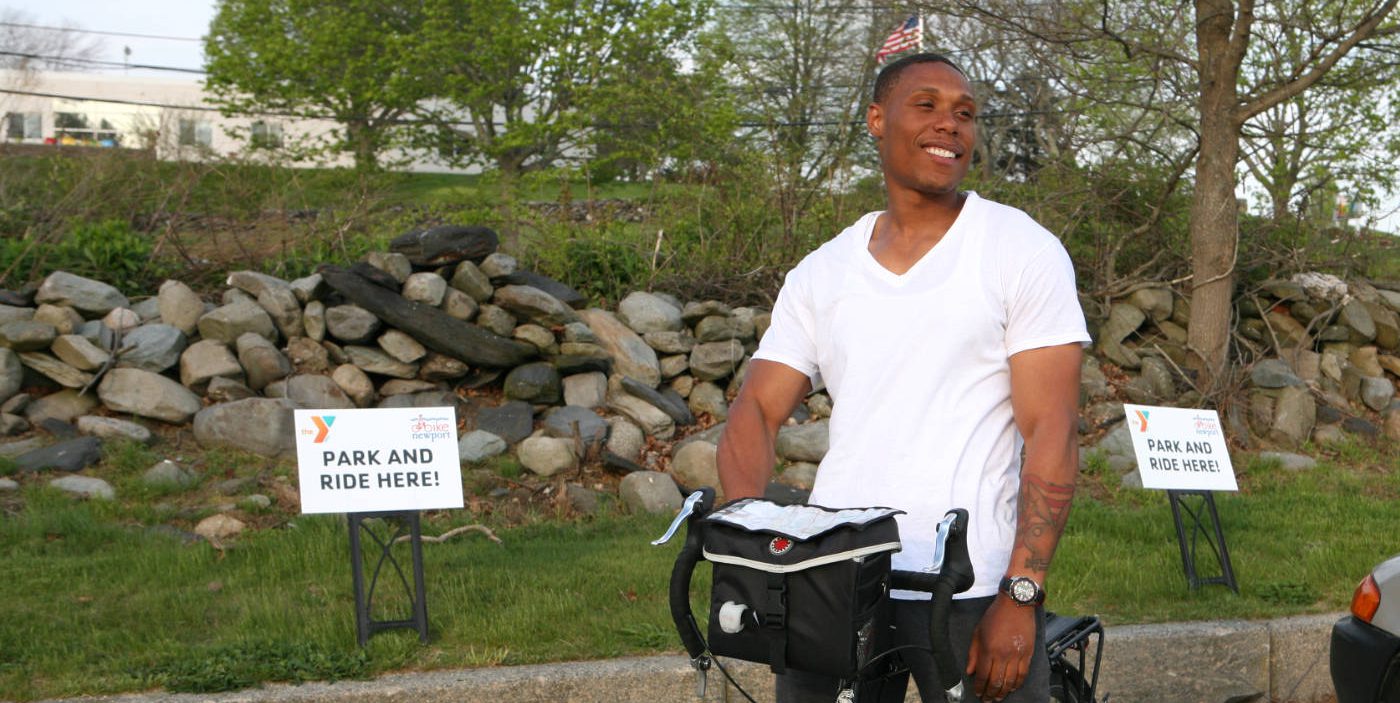 Park & Bike
Explore Newport by bike – More Riding, Less Hassle!
Leave your car and bike right into downtown, saving money and headaches.
Nothing brightens our day like trading cars for bikes – the cyclist is healthier and happier, the roads are less congested, and our historic city is treated a little more tenderly.
Explore destinations all over Newport – from Miantonomi Park and the historic Point neighborhood at the north, to Fort Adams and the scenic Ocean Drive at the south, with dozens of parks, shops, galleries, and museums in between.
Park your car before you get into the heart of town and into one of our legendary traffic jams. You can wind your way in using our many scenic neighborhoods and boulevards.
Park & Bike Locations
Rogers High School
109 Old Fort Road by the tennis courts.
This parking lot is available year round except for the Saturday right before, or on, March 17th ( St. Patrick's Day Parade.) The City uses the lot for the parade and it will not be available for public use at that time. Please note: Wickham Road lot (front of High School) is not available.
This parking area located at the high school is very convenient to explore the southern area of Newport. The route to Fort Adams takes approximately 11 minutes by bike. There is no charge for parking, though donations to Bike Newport are always welcome and will support bike education and road sharing initiatives. Parking is first come, first served. A big "thank you" goes out to Newport Public Schools for this facility.
Temporarily Unavailable: YMCA
This year, 2022, the parking lot at the YMCA is NOT available for Park & Bike while the parking lot is under construction. Watch for the return of Park & Bike at the YMCA.