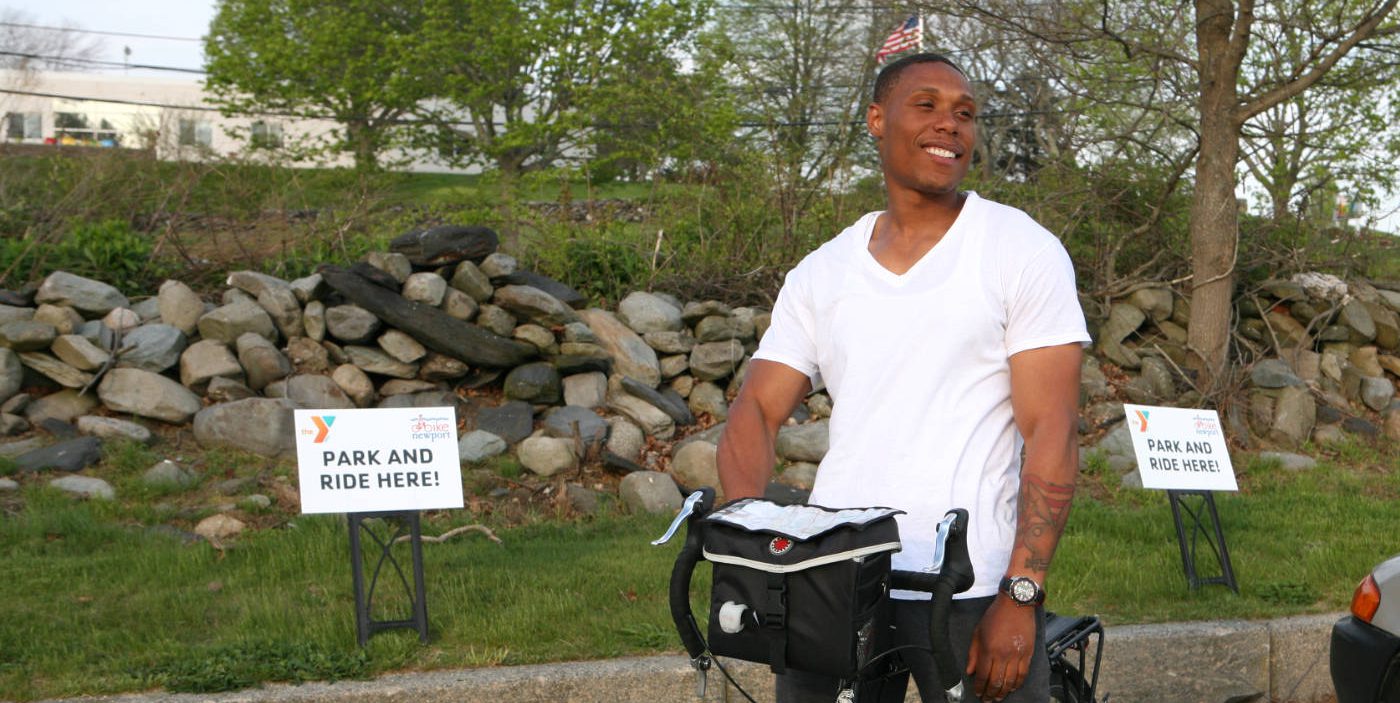 Park & Bike
Explore Newport by bike – More Riding, Less Hassle!
Leave your car and bike right into downtown, saving money and headaches.
Nothing brightens our day like trading cars for bikes – the cyclist is healthier and happier, the roads are less congested, and our historic city is treated a little more tenderly.
Explore destinations all over Newport – from Miantonomi Park and the historic Point neighborhood at the north, to Fort Adams and the scenic Ocean Drive at the south, with dozens of parks, shops, galleries, and museums in between.
Park your car before you get into the heart of town and into one of our legendary traffic jams. You can wind your way in using our many scenic neighborhoods and boulevards.
There is no charge for Park 'n Bike, though donations to Bike Newport are welcome and encouraged! Your donations support bike education and road sharing initiatives.
Park & Bike Locations
YMCA Newport County
792 Valley Road, Middletown RI
The "Park & Bike" lot at the Newport County YMCA is a very convenient location if arriving from the bridge or the north. Thanks to our friends at the Newport County YMCA, this parking area is available year-round to people who wish to ditch their cars and ride bikes to the many festivals and activities on Aquidnneck Island. It's the Y's way to extend support of healthy physical activity and stewardship of a healthy environment beyond its campus!
Please enter from Valley Road and travel to the top of the lot, farthest from Valley Road, and select a parking spot in this area. Using this location, we can reserve the closer locations for people actively using the YMCA facilities, and you get a few extra pedal strokes in! Remember to wave your thank you to the YMCA as you come and go. It takes a village to create a healthy society, and the YMCA is always there to help. There is no charge for parking, though donations to Bike Newport are always welcome and will support bike education and road-sharing initiatives.
Rogers High School: Temporarily Closed Due to Construction
Due to major construction, parking at Rogers High School during the Folk and Jazz Festival is very limited and reserved for bicyclists. Both the Old Fort Road and main Wickham Road parking lots will be CLOSED. There is a small lot at the east end of the high school (see map) with limited parking available first come, first served. Please note that if there is no space for you there, you will need to return to town to find parking.