Advocacy
A bike-friendly city is built through the continual, steady effort of people working together to make a culture shift. Since 2011, Bike Newport has been the leader in creating this shift.
The League of American Bicyclists has recognized Bike Newport as "Advocacy Organization of the Year" and awarded Newport as a Bronze-award Bike-Friendly city.
But our work is not done. We continue to work for safer streets in City Hall, at the State House, in Congress, with RIPTA and the RI Dept. of Transportation and in our public schools.
Together we are making steady progress thanks to the hard work of dedicated volunteers and the collaboration of the city and state-wide stakeholders and advocates.
The 5 E's of Cycling Advocacy
Encouragement – Creating a strong bike culture that welcomes and celebrates bicycling.
Education – Giving people of all ages and abilities the skills and confidence to ride.
Engineering – Creating safe and convenient places to ride and park.
Evaluation – Planning for bicycling as a safe and viable transportation option.
Excitement – Collaborating and celebrating all things bicycle-friendly!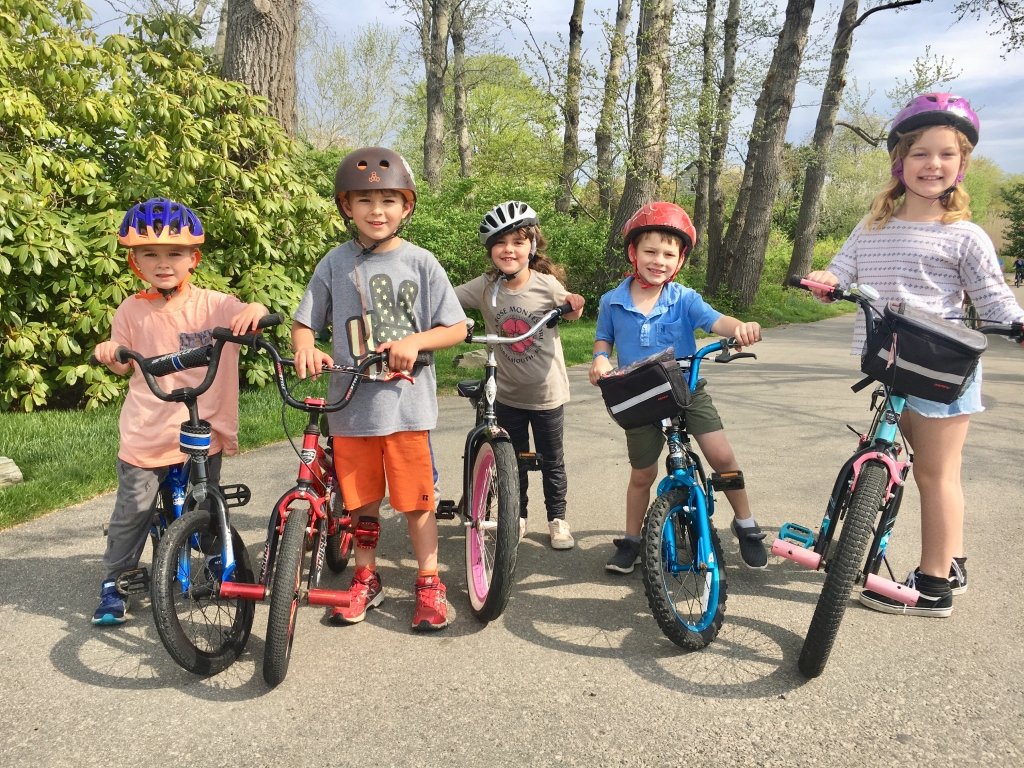 Current projects
Some of the many projects in active development. We partner with local and state organizations.
The 'First Mile Shared Use Path' will start at the Newport Visitor Center and continue to CCRI. We're working to extend the path up the west side of Aquidneck Island
Working to implement a Green and Complete Streets ordinance that will improve conditions for all road users.
Bike-share – researching and working with the Newport BPAC to find a good fit for Newport.
Ocean Loop
Successes
Many projects, large and small, have been accomplished through the years
The Big Blue Bike Barn, youth-focused facility in the North End of Newport
Sharrows painted on Broadway and Ocean Avenue
Bike lanes on America's Cup Blvd.
RI Bridge Bike Shuttle – a FREE bike shuttle service for the summer months to take riders and their bikes across the bridges to Jamestown and the west bay. Local partners and sponsors made this possible as a FREE service.
Bike Loops Trails – follow the bike loop trails to explore the north end neighborhood of Newport.
Increased number of bike racks around Newport.
Five Fix-It Stations located around Newport as free repair stations and air pumps.
A bicycle-friendly Visitor Center with bike racks.