Education Programs
Few activities are as enjoyable and rewarding as riding a bicycle.
Bike Newport offers a variety of rich cycling experiences for riders of all types. Whether you're new to cycling, want to ride your bike to work/school or for recreation, Bike Newport aims to inspire people of all ages and backgrounds to experience the joys of cycling in Newport and wherever you go.
Bike Newport's cycling education is based on the League of American Bicyclists' "Smart Cycling" program. This program relies on League Cycling Instructors (LCIs) trained to deliver various course materials to increase rider confidence and allow safer riding at all levels.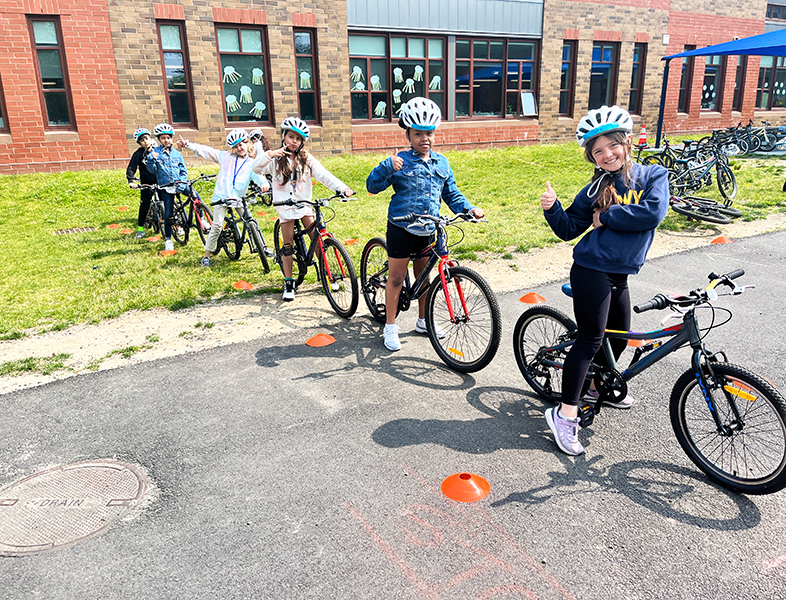 In School Education
Bike Newport has been honored to work with the Newport School District to teach bike safety education to Pell Elementary School 3rd and Thompson Middle School 5th graders. Being safe and confident on a bicycle at an impressionable age will build a long and lasting relationship with the next generation and cycling. We provide our children with quality bicycle safety education and information so they feel confident and excited to ride their bicycles.
Open Garage
Community-oriented, the Open Garage helps everyone understand and fix bicycles. Anyone can come and share knowledge, tools, and parts to repair and build bikes for free. No mechanical experience is required!
62 Broadway, Newport. Hours below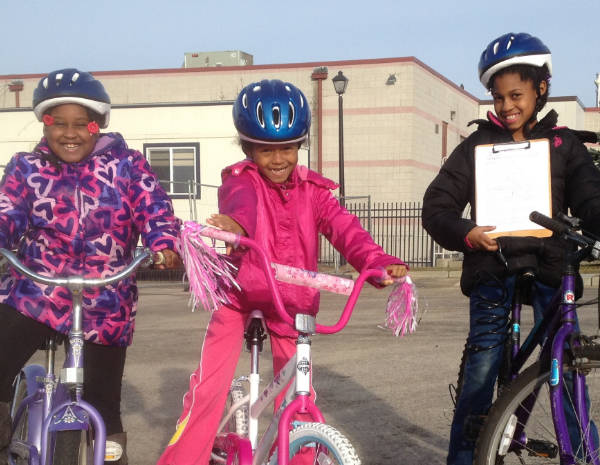 Earn-A-Bike
You can come to any Open Garage, volunteer your time, and Earn-A-Bike. Help your community by learning about basic bicycle repair and assisting those who need help fixing their bikes.
Donated bikes are always coming through with lots to choose from in different levels of disrepair – they need your love (and elbow grease) to get them back on the road!
You can also Adopt-a-Bike for a suggested donation. Contact us for details
Big Blue Bike Barn
Visit the Big Blue Bike Barn and explore our campus. The Bike Barn is home to many of our great programs, our pump track, and the beauty of Miantonomi Park. The Bike Barn welcomes all but is tailored toward Newport youth, with basic tools and parts available should you need to do some repairs.
20 Sunset Blvd, Newport. Hours below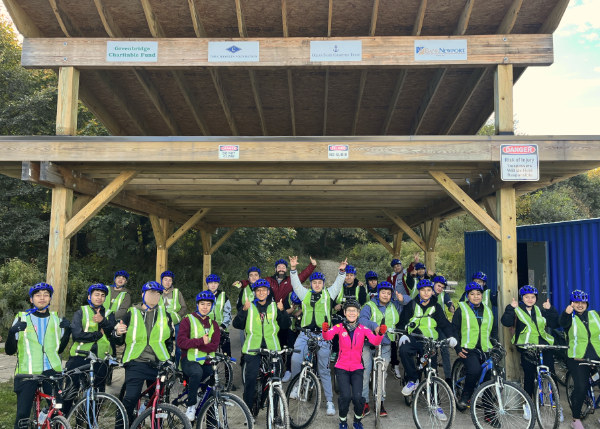 Bike Newport Hours & Locations
HEADQUARTERS
62 Broadway
(401) 619-4900
Monday-Friday
9-5pm
closed for lunch 12:30-1pm
COMMUNITY BIKE GARAGE
62 Broadway,
rear door
Open Garage
Monday 4:30-7pm
Wednesday 2-5pm
Thursday 4:30-7pm

TRAFFIC GARDEN
Hillside Avenue, adjacent to Miantonomi Park
Bike Safety Instructors
Mon – 3-4pm
Tue – 3-4pm
Wed – Closed
Thu – 3-4pm
Fri – 3-4pm
ANNEX
Repairs & Rentals
56 Broadway
repairs (401) 619-4765
rentals (401) 619-4900
Currently closed due to illness
Monday-Thursday 9:30am-5:30pm
Fridays
Repair pickups only 9am-5pm
Rentals 9am-5pm
closed for lunch 12:30-1pm