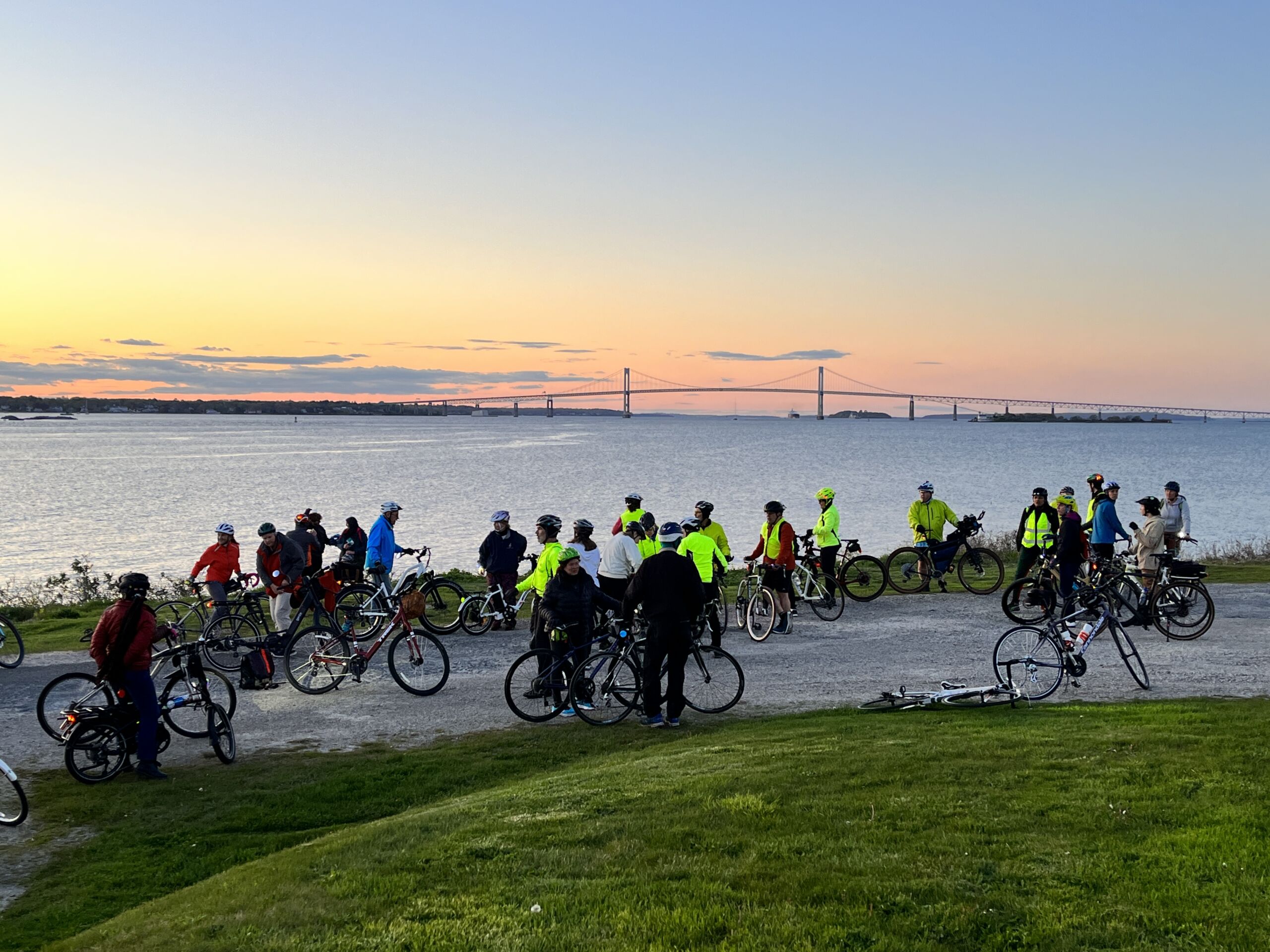 Community
Local exploration, community events, bike infrastructure and support. It's all about the riders.
Newport has always been a great place to ride bikes. Our goal is to help more people get out of the car and into the saddle – to discover, explore, and enjoy the beauty and delight of our "City By The Sea".
The Chat
Meet Gigi, a piloted bicycle straight from Copenhagen. The Chat was created so people who no longer can ride their own bicycle can still enjoy the wind in their hair as they are pedaled around places they love by volunteer pilots, while engaging in fun conversations and camaraderie. Find out more about how to sign up for a ride, and how to become a volunteer pilot by clicking HERE.