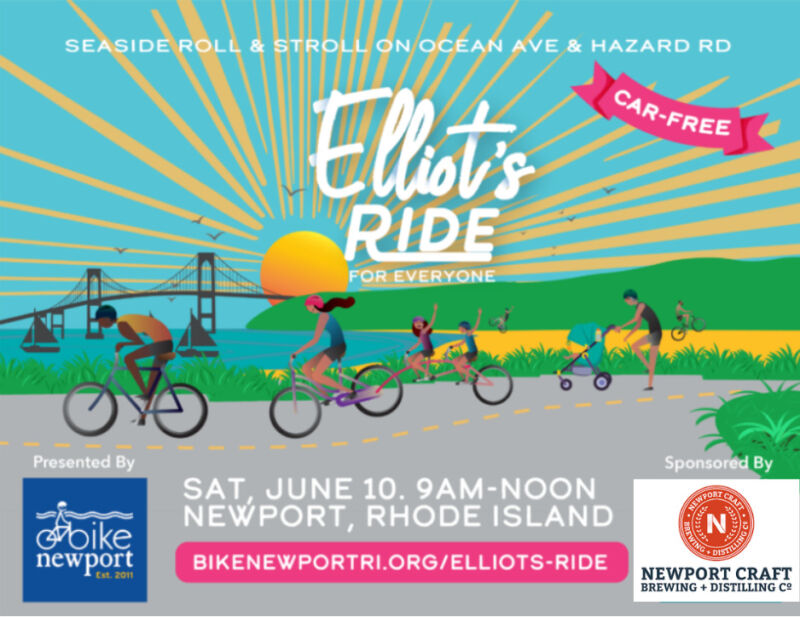 Elliot's Ride for Everyone
Bike Newport's Free Community Event for Biking and Walking on Newport's Famous Ocean Loop … Without Cars!
Saturday, June 10, 2023, 9am-12pm
Imagine enjoying a leisurely roll or stroll along Newport's most stunning and iconic coastal road… without cars. Here's your chance!
Elliot's Ride for Everyone is the family-favorite ride of the year! (Watch the 2022 video here). The free community event features safe, family-friendly fun for all… every age, every mobility, every kind of cyclist, hiker, roller, and stroller. Come enjoy the wind in your hair and smiles on everyone's faces – experience the joys of biking and hiking along Newport's captivating coastline – car-free!
Our heartfelt gratitude to The Kaminitz Family for their longstanding sponsorship of Elliot's Ride (see below). Bike Newport welcomes the return of our longstanding community partner Newport Craft Brewing & Distilling Co. as the presenting sponsor for the 2023 Elliot's Ride. "Elliot's Ride is the quintessential bike experience for everyone. We're excited to partner with Bike Newport so that our community can experience biking as an eco-friendly and fun way to get around", shared Newport Craft CEO Brendan O'Donnell.
Bring your family and friends, and spread the word to all you know. These few hours offer a wonderful chance to celebrate public space and show what's possible when bicyclists and bikeways, pedestrians and walkways, are safe from cars and everyone can experience beautiful places happily, confidently, and worry-free.
** Please take note of the reduced air quality impacting our region as a result of the Canadian wildfires. The RI DEM presently forecasts a moderate air quality condition for Saturday, defined as: "Air quality is acceptable; however, for some pollutants there may be a moderate health concern for a very small number of people who are unusually sensitive to air pollution." Please reference the DEM's forecast page here, and an interactive map of particulate levels here. **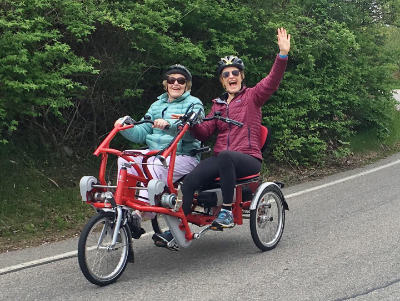 At 8:45 am, the event begins with an official welcome in front of Rogers High School – where you'll find parking, refreshment, and bathroom facilities.
Our friends from Bike-On, who assist our ongoing efforts to make our events and programs inclusive for all abilities, will be present with some of their amazing adaptive cycles. "Gigi", Bike Newport's piloted trishaw from our Cycling Without Age program will be on hand providing piloted rides for those who may find it helpful.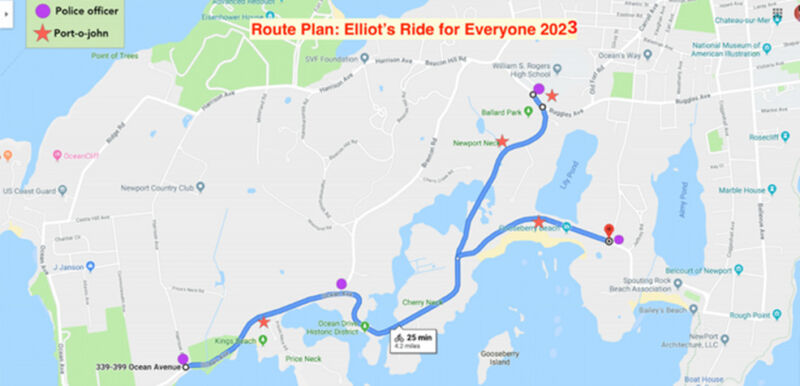 At 9:00am, Newport Police will close the route to cars – including the length of Hazard Road, through the Goose Neck Salt Marsh, and Ocean Avenue from Carroll Avenue (at the east end) to Harrison Avenue (at the west end).
At 12:00pm, cars will again enter the roadway so you'll want to be safely off the road before that time.
Participants may enter and exit the route on bicycle from any point – including the three end points of Rogers High School, Ocean Ave at Carroll, and Ocean Avenue at Harrison. In addition to Rogers High School, participants may park at Brenton Point State Park. There will be a protected corridor for bicycles from the Brenton Point parking lot to the beginning of the Open Road at Ocean/Harrison.
Note to area residents living on the route: Residents with urgent need to bring their vehicle onto the route during the event should call the Newport Police at (401) 847-1306. If you have any question in advance of the event, feel free to contact Allyson McCalla at Bike Newport at (401) 619-4900.
Schedule
8:45am Official Welcome at Rogers High School
9am-12pm OPEN ROAD for cyclists and pedestrians only
About Elliot Kaminitz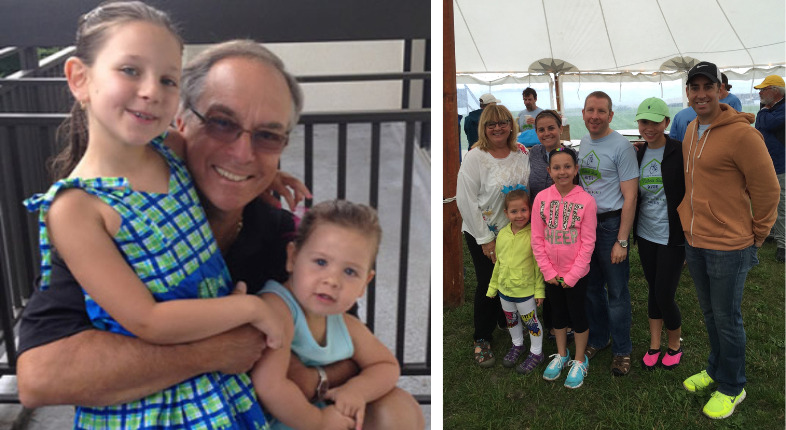 Elliot's Ride for Everyone honors the life and passion of Dr Elliot Kaminitz – a much-loved community member who lost his life while riding on Memorial Blvd in 2012. Elliot wanted everyone to experience the joy of bicycling.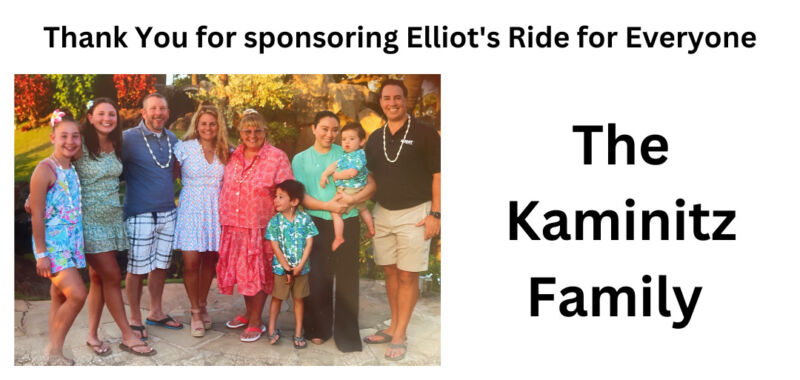 From Elliot's children:
Our Dad was a devoted husband, loving father and doting Papa who treasured family above all else, a gentle individual, loved by patients and staff. He loved to bicycle – and he died tragically while riding his favorite route adjacent to the beaches he loved – a road now graced with a much safer dedicated bike lane. We want to see more safer cycling progress here in Newport and everywhere. Our dad would love everything about Elliot's Ride. He would love seeing the whole community out enjoying Newport from the seat of a bicycle. Thank you for joining our call for more, better, and safer cycling in his honor and memory.
– With love from Adam Kaminitz, Ilicia Kaminitz Strasser, Jon Strasser, Coco Lin.
Become a Sponsor of Elliot's Ride for Everyone
If you or someone you know would like to become a Sponsor of this joy-filled community event, please contact chris@bikenewportri.org. With 500 riders and growing, Elliot's Ride for Everyone offers a high-visibility sponsorship opportunity for area businesses.
Please enjoy this brief video recap of last year's Elliot's Ride for Everyone,
and be sure to join us for an unforgettable community ride in 2023!