Join Us Today!
Bike Newport annual membership provides an easy way to be part of our vital and growing cycling community. The greater the community support expressed through membership, the more resources Bike Newport can bring to bear on bicycling issues, and the better the organization can serve you as a bicycling enthusiast.
Bike Newport depends on bicyclists like you to continue our work making bicycling a healthy and more sustainable means of transportation and recreation in our community. We value your voice and support in this growing movement.
Individual Memberships
$50, or just $5 a month
Family Memberships
$100, or just $10 a month
Earn a Membership
Interested in volunteering for a Bike Newport membership? With just 15 volunteer hours you can get all the perks of membership. Contact us.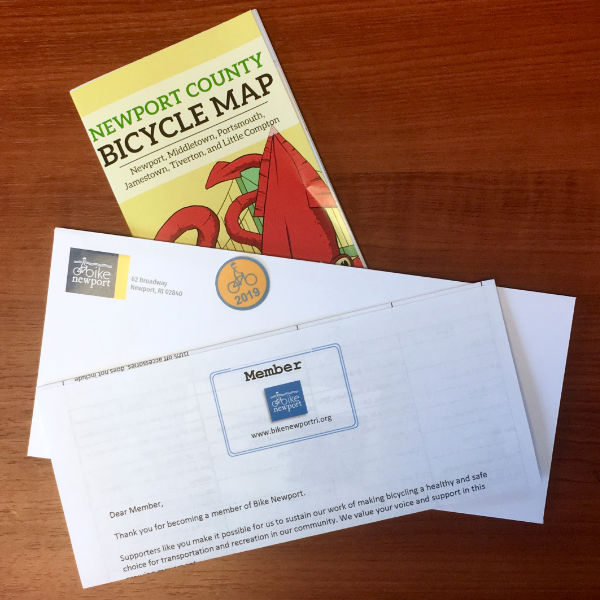 As a member you will receive
15% off discount on all Bike Newport ride registrations
15% off discount on Bike Newport branded merchandise.
Regular editions of our "What's Spinning" e-newsletter, keeping you up to date on local events and programs, Bike Newport initiatives and breaking advocacy news.
The current Newport County Bicycle Map
Invites to members-only events and bike rides during the year.
Surprises throughout the year.
Bike stolen, choose from our fleet of bikes (as available, sizes vary) for up to two weeks. Please be sure to register your bike(s) with us if you haven't already. Call 401-619-4900 for more information.
…and the good feeling you get by supporting better cycling in Newport!
Download the full list of Bike Newport Member Perks from local businesses.