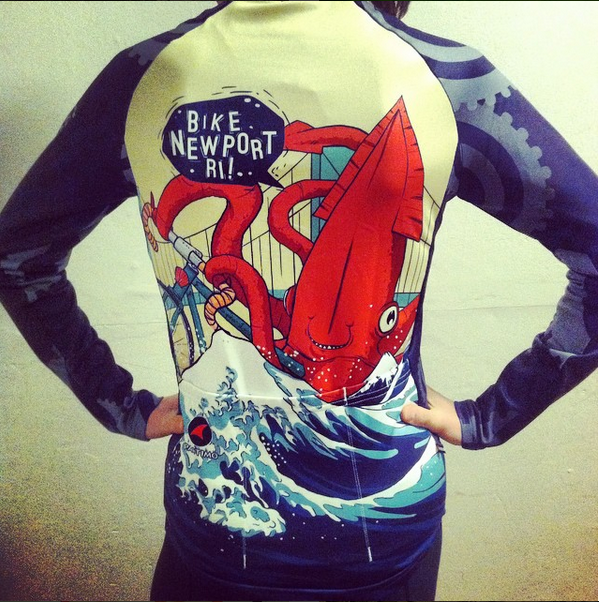 Order Your Bike Newport Jersey!
Now til Monday, September 14th
Last fall we unleashed Squiddo onto the streets of Newport – now he's back for another limited-time run! Manufactured by Pactimo Apparel, the jerseys are high-performance, high-quality, and elastic-free.
Bike Newport members receive 15% off all merchandise. (Prices are subject to change).
Short sleeve – Members: $76.50 | Non-members: $90
Long sleeve – Members: $100 | Non-members: $115
Email us your order right away: Include your name and contact information. For each jersey you order, please indicate: male/female; long sleeve or short sleeve; and size (XS to XXL. Jerseys tend to run small, so order a size up. We will have a Fit Kit available to try on soon). Payment will be required in advance. Mail or bring your check to 437 Broadway, or call Liza at 619-4900 to arrange credit card payment.