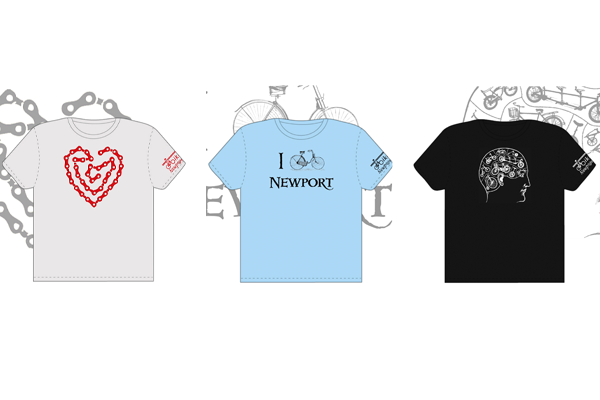 It's not too early to be thinking about
holidays or treating yourself to
a new tee and water bottle.
Bike Newport is ready to splat our way into the Broadway Street Fair with our annual 'Pie Jousting Contest' on Saturday, Oct 12th. Join us to help fundraise for our youth education programs and treat yourself to a t-shirts and water bottle. Where else in Newport can you duel with your buddy by riding bicycles and throwing whipped cream in each others' faces, all in the name of education! Get ready for the duel of your life.
T-shirts $20 each • Water bottles $10
Can't make the Street Fair?
No problem, swing by Bike Newport for your tees and water bottles.