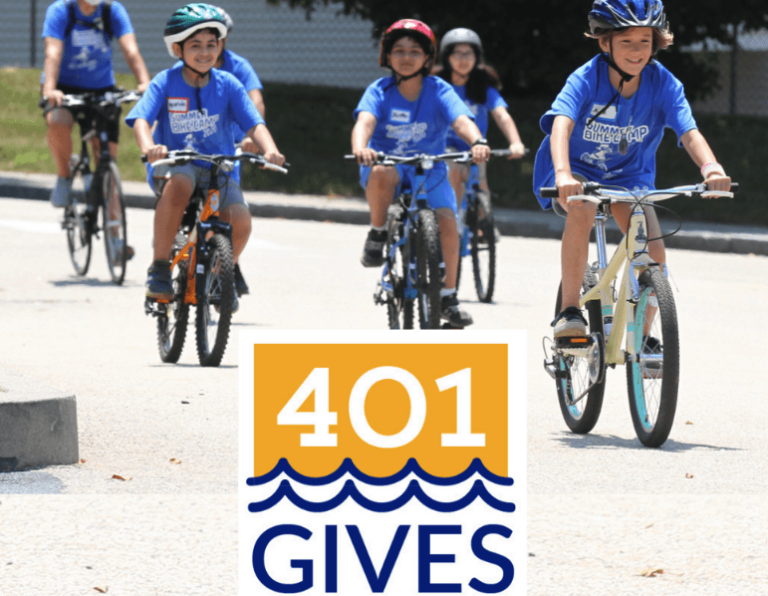 Update: The 401Gives Campaign was a success! We raised almost $4000 because of the generosity and support of 38 donors like you. That means that so many more kids can go to Bike Camp this summer. Huge thanks also go to the RI Foundation who gifted us an early-bird match of $500. This summer is going to be epic! Thank you.
Today, April 1, is 401Gives – the day we come together to support the nonprofits we love. For Bike Newport it's a day to support a full season of summer fun. Meet Ayla and her friends from Summer Bike Camp. They've got some two-wheeling ice cream drippy opinions to share with you!
Last year, in the midst of the pandemic, we created a Covid-safe super-fun experience – and a needed break from the stay-at-home isolation. The campers loved all the fun activities – and what they loved the most was making new friends. Summer Bike Camp is possible for Ayla and the other kids thanks to the support we receive from local partners, a dedicated staff and YOU.
401Gives on April 1st is the special day we all celebrate and support our community non-profits. We're proud to be a part of this initiative powered by United Way of Rhode Island.
Please make a special 401Gives contribution to Bike Newport and help us send more kids to Summer Bike Camp. Last year was a blast, let's make this year even better – Thank you!