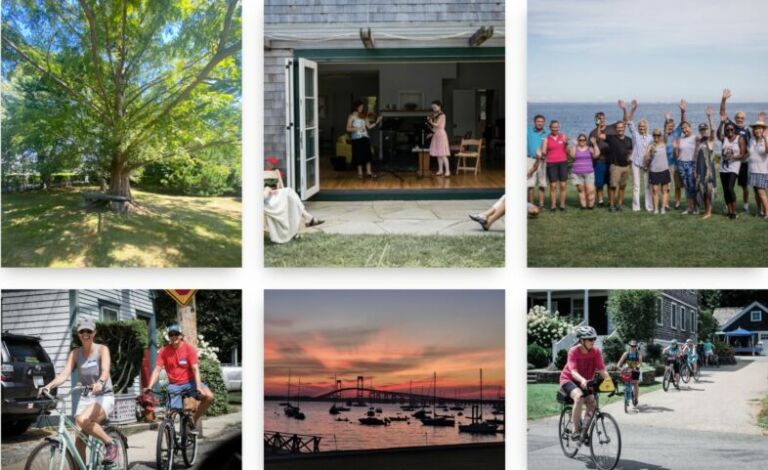 Ten beautiful private locations, with live music and delicious refreshment by local restaurants. The Newport summer event you don't want to miss.
Dear friends:
We are so pleased to invite the community to join us on Saturday, August 27th, for the 3rd Annual 10-Spot Ride. This delightfully unique event started during the pandemic when we couldn't all be in one place simultaneously. Made possible with generous support from BankNewport and the area's restaurants and musicians, it has become one of the summer's most fun and anticipated events.
Imagine being a guest at 10 mini-events – each at a beautiful private location, with live music and delicious refreshment. You choose the order you visit and your route to get there. Scattered around Newport, you get to them all by bicycle. This is the 10-Spot Ride!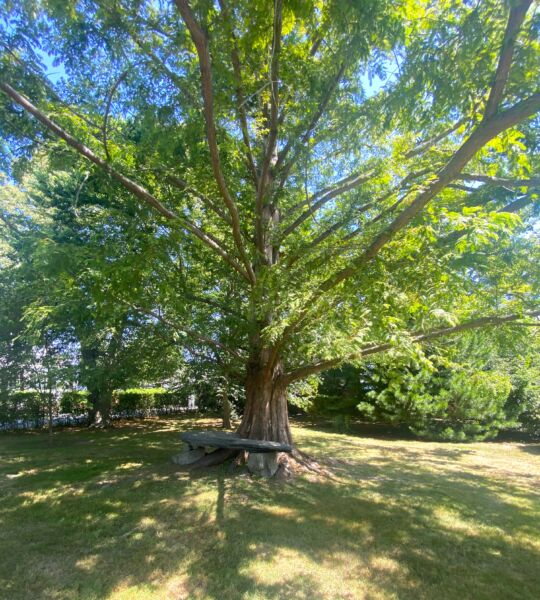 Many fine restaurants provide signature tastes and sips from their menu, including: Cabana Newport, Caleb & Broad, Diego's, Custom House Coffee, Cru Café, Food Love, Hawk and Handsaw Farm & Catering, Le Bec Sucré, La Vecina, Midtown Oyster Bar, O'Brien's, Stoneacre Brasserie, and Very Vieste. These marvelous community-minded businesses are all generously part of this effort to celebrate getting more people on bikes.
The fare at the 10 Spots ranges from tuna poke cups to oysters and bluefish pâté, from vegetable curry to quesadillas, from poached shrimp to freshly grilled veggies. Is your mouth watering yet? How about these refreshing drinks and mocktails … mango mint lemonade, peach lemonade, cucumber lemonade, and delicious mock piña coladas and mock watermelon margaritas.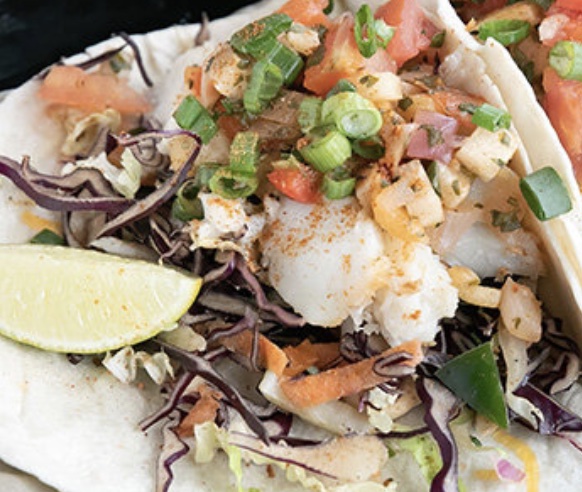 You can relax in the shade to the tunes of Jon Dember, Motion Avenue, Bill Bartholomew & Gabriela Rassi, Julio Amaro, Stella Emmett, Beth Barron, Malerie Day, Michelle Siegal, Dragonfly Marie, Allysen Callery, Dave Manuel, The Newport String Project, Chris Vaillancourt & Chelsea Ambrose, and John Monllos. How do you spell bliss?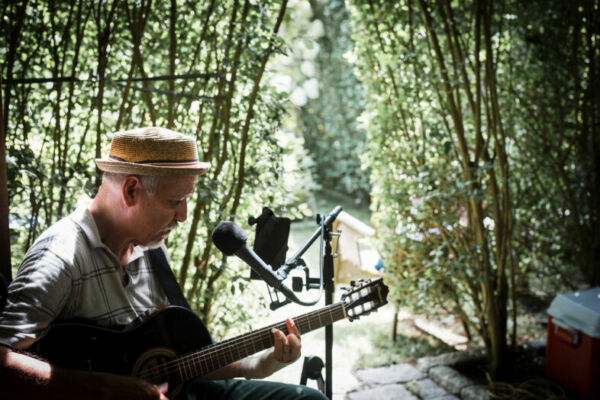 We keep the locations a surprise until the day of the event to add to the fun – but we can tell you this – our hosts are simply the best! You'll be blown away by locations that range from tucked-away gardens to artist enclaves, from wooded acres to historic homesteads and seaside views, from Newport's historic Point to the hills above the harbor, from the Cliff Walk to the Ocean Loop. This event will open gates to welcome you on a day full of Newport delights.
We're not sure what's better – the fun of the day, the joy of supporting improved bicycling, or the incredible programs and initiatives made possible by your participation. Thanks for supporting Bike Newport!
Register, spread the word, and bring your friends! It may very well be the most fun event of the summer. Information and registration at: 10-spot-2022.eventbrite.com.
We'll see you there!
From the Staff, Board, and Advisors of Bike Newport