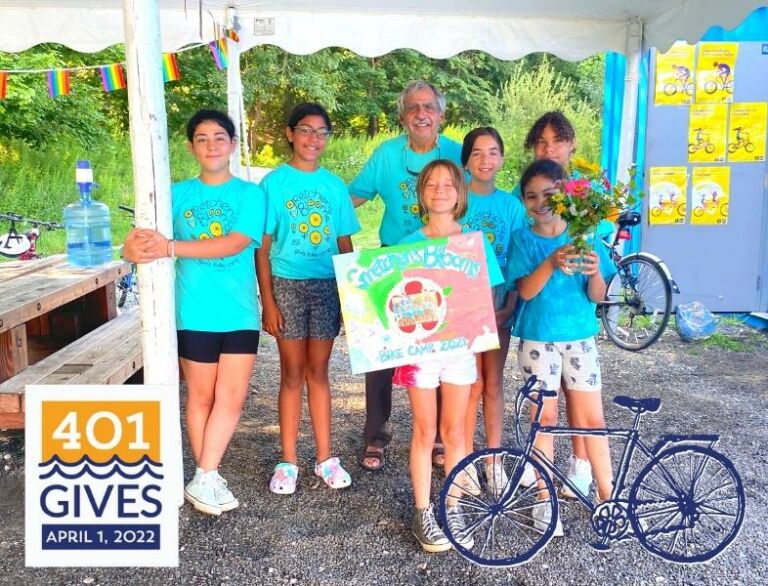 We're heading into our third season of Summer Bike Camp – and the kids are lining up for more two-wheel fun! In addition to learning all about bikes, riding bikes, fixing bikes, and exploring Newport, they have daily experiences with all Newport offers – from beaches to birds, gardens, tennis, and more. We have six one-week sessions: four general sessions, one for LGBTQ+ youth, and one week specifically for girls. Camp is offered free of charge and is possible only through the generosity of people like you!
To support our 2022 Summer Bike Camp, we are participating in "401 Gives" on April 1, 2022. This statewide day of giving, powered by United Way of Rhode Island is an online fundraising campaign designed to bring a collective voice to the nonprofit community and deepen the state's culture of giving.
Your Donation will be DOUBLED.
The 401 Gives "Day of Giving" is your chance to support our Summer Bike Camp and ensure that your donation has an even higher impact – thanks to the generosity of the Bloom Family, every donation made toward this unique campaign will be matched up to $10,000. Please be generous – thank you! 401gives.org/organizations/bikenewportri
The photo above shows benefactor Peter Bloom with the campers of "Gretchen's Blooms Bike Camp for Girls" our one-week session for youth who identify as girls, named in honor and memory of Peter's wife, Gretchen, whose life's work was with women and girls all over the world in 101 countries. And she loved to ride her bicycle everywhere! Gretchen continues to inspire all of us! ❤️ 🚲 ❤️🚲 ❤️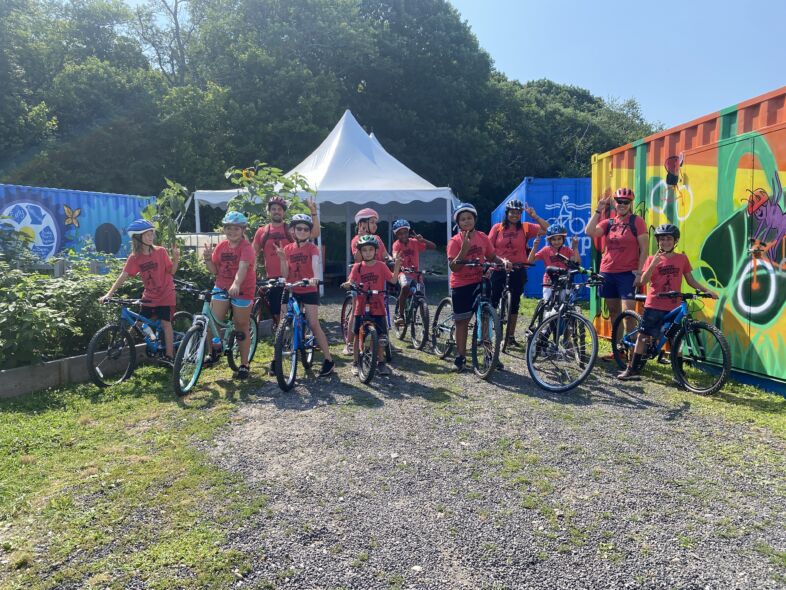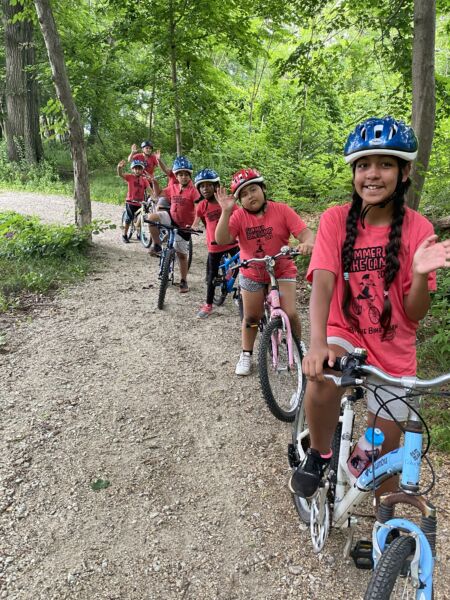 Fundraise on our behalf
Would you like to help us fundraise for our 401Gives Summer Camp campaign? We'd be SO grateful. It's straightforward to sign up and receive instructions to reach out to your network. Choose "Fundraise" on this link, and the rest is easy – Thank you! 401gives.org/organizations/bikenewportri
"My hope is to leave the world a little better for having been there." – Jim Henson. What will you give to make the world better? #401Gives