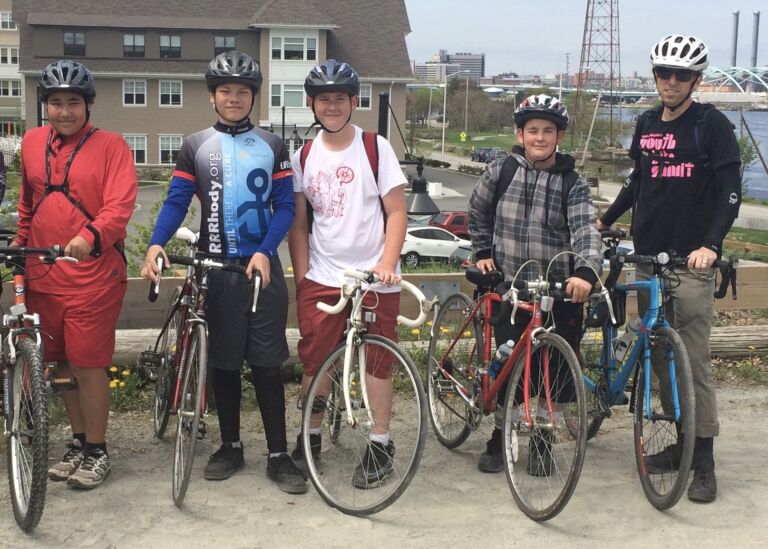 Lucky Brooklyn!! Mr. Mark is packing up and heading to the Coolest Borough. Our loss, Brooklyn's gain.
As we wish Mark, Megan, Lucy and Tiki well, we are committed to finding the exceptional educator who will keep Mark's dream alive and take what he has built to the next level.
From our Bike Garages to the schools and neighborhoods, Bike Newport is busy educating and encouraging, spreading bikes, bike love, bike skills, and bike know-how.
The right candidate to jump in the saddle will be a dedicated educator who is personable, passionate, well-organized, detail-oriented, community loving, and a bike enthusiast supreme! Click HERE for details. Application deadline is January 15th.