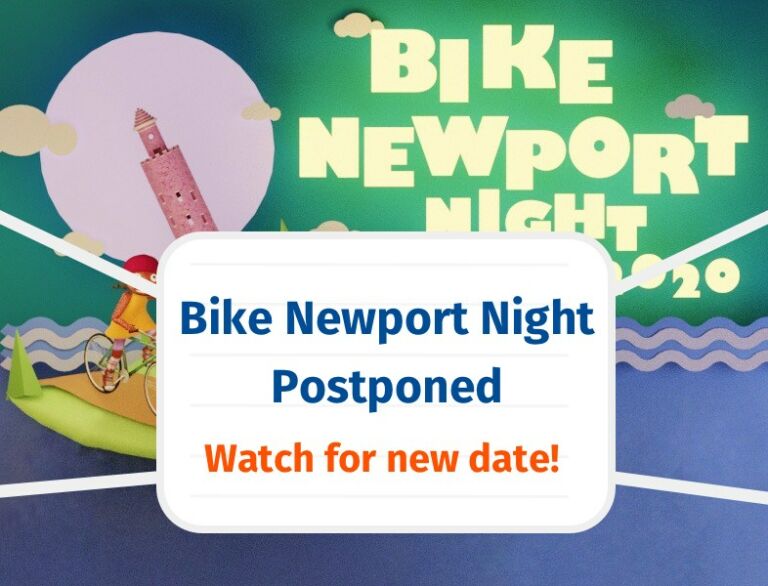 Amid concerns over the spread of COVID-19, we've decided to postpone our annual fundraiser, Bike Newport Night, originally scheduled for Friday, March 27th, until late Spring. Let's do our part to flatten the curve and then double the party this Spring!
We are in good company with the many organizations, events, and businesses navigating challenges while prioritizing public health.
Tickets will remain on sale at our Eventbrite page – if you have already purchased a ticket it will be valid for the future date. AND we have extended early-bird pricing through to the end of this month. We are working with Parlor and our musical acts to coordinate a new date which we will announce as soon as we can.
We look forward to seeing you on the new date – when we party for the awesome upcoming Summer Bike Camp at the Big Blue Bike Barn. If you'd like to make a donation to support the program in the interim, thank you!
We wish everyone well in managing your personal plans and decisions.
With best wishes,
The Bike Newport Team