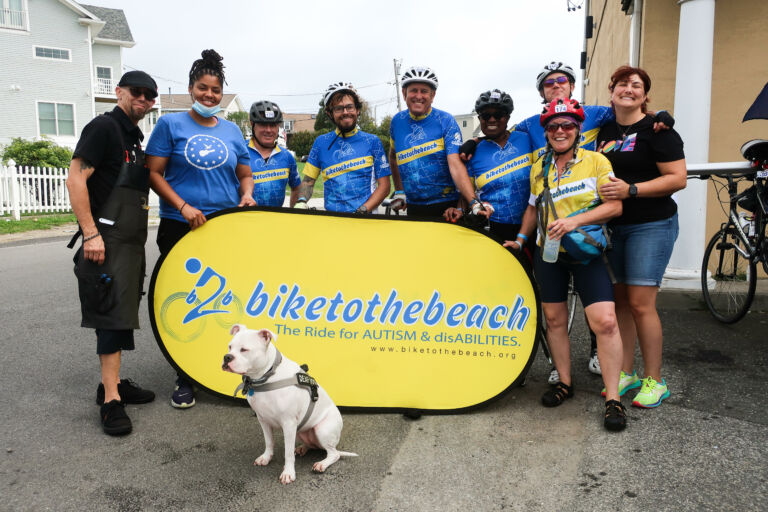 Bike Newport will have more than a dozen cyclists biking for Autism in this year's Bike to the Beach ride, and we need your support to meet and surpass our team's $10,000 fundraising goal. Our team will ride a metric century (62 miles) from Woonsocket to Newport, helping the New England Bike to the Beach Ride to gather financial support for organizations that provide services to people with Autism here in our area.
Bike Newport is one of those local service providers that Bike to the Beach supports! Every week during the school year, Bike Newport hosts students from Thompson Middle School's Life Skills Program. We go for bike rides on specialized adaptive bikes & trikes provided by our friends at Bike-On, teach bike safety skills, give opportunities for students to practice basic bike maintenance and repair, and enjoy a range of other fun & engaging activities.
All of Bike Newport's programs are inclusive and adaptive to the needs of every individual, so whether it's through our community Open Garage, our internships for Rogers High School students, or any of our valued programs, making bike dreams come to life for all people of all abilities is core to who we are and how we operate.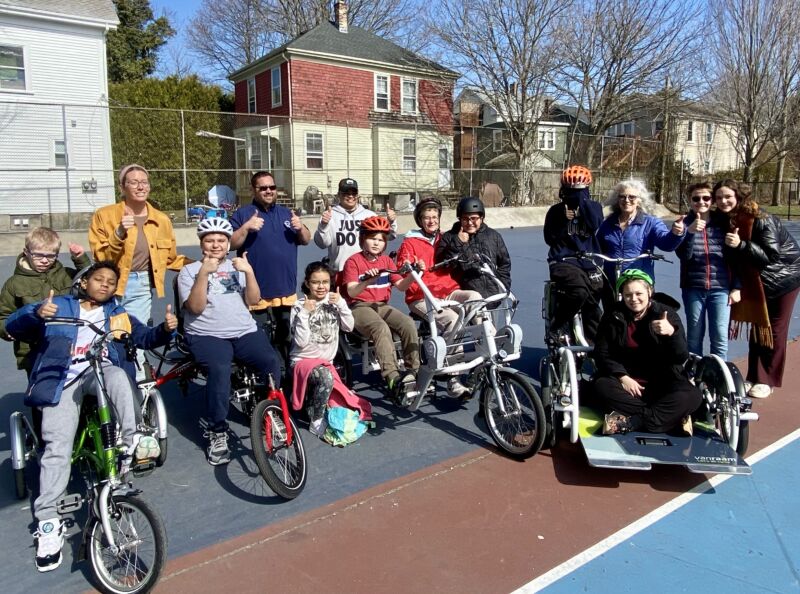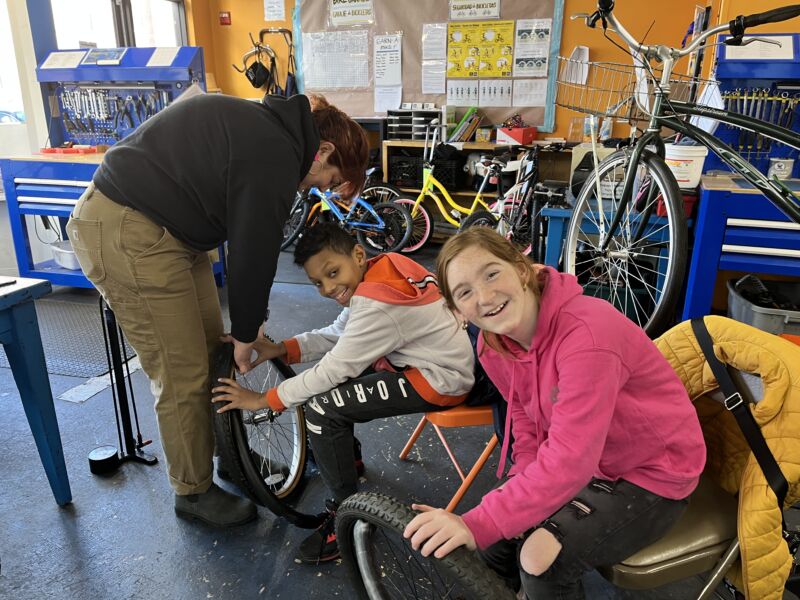 When you donate in support of team Bike Newport & Bike-On for the 2023 Bike to the Beach ride, you're directly supporting Bike Newport's programs serving students with Autism. And best of all, when we reach our team's $10,000 fundraising goal, that will activate a $5,000 matching gift from a generous Bike Newport supporter. Will you help us reach this achievable goal before September 23rd?
We're 50% of the way to our goal, and we're counting on your help to take us to the finish line and beyond. Thank you for donating today to support Team Bike Newport & Bike-On, and for helping us to activate that $5,000 matching gift from a generous donor. Your gift will propel Bike Newport forward, inspire our team as they ride, and help us make bike dreams come true.
"Many of my students have discovered a love of bikes after helping to put bikes together and to take them apart with the incredible staff at Bike Newport. The students love going to Bike Newport not only to work with the bikes but also because the staff always make us feel so welcome and there is never a doubt as to my students' ability to perform any of the tasks asked of them. Bike Newport is setting an incredible example for all outreach programs on Aquidneck Island with their work with children with Autism as well as other learning challenges. Bike Newport doesn't just accommodate people with disabilities, they encourage full collaboration and participation!"
Kerri Lewia
Thompson Middle School Educator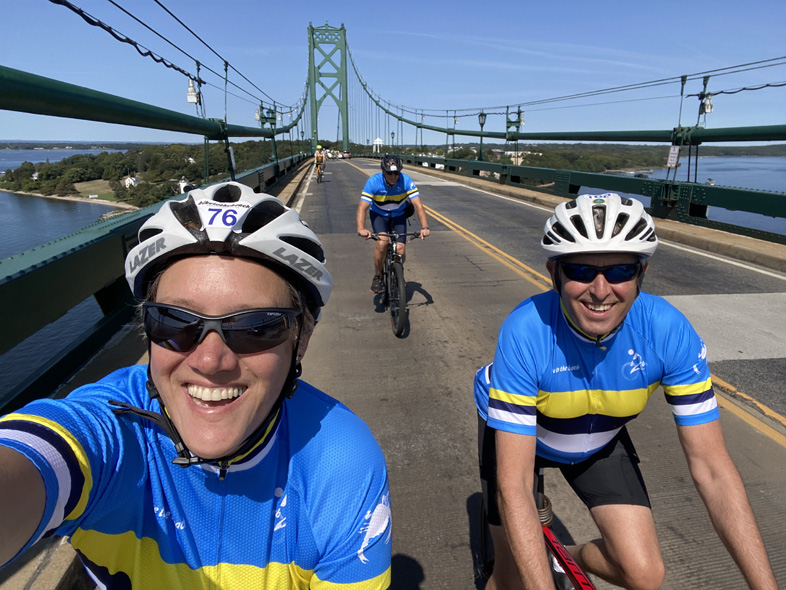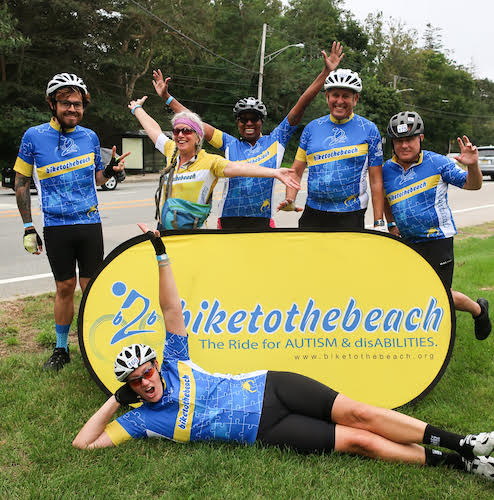 At Bike Newport, we value our partnership with Bike to the Beach and our friends at Bike-On. Their support has been invaluable in shaping our programs for young people with Autism and other challenges. With their assistance and your generous contributions, we will continue making a positive difference in peoples' lives. Please contribute before September 23rd. Thank you!
After you donate, please share this post and encourage your friends, family & colleagues to join you in supporting our team as we bike for Autism. Together, let's ride toward a brighter future that makes cycling accessible for all!
Ride with Us: Are you still ready to join our team and pedal alongside our dedicated staff, board members, and volunteers. It's an unforgettable experience that supports a terrific cause. To register, go to https://my.biketothebeach.org/teampage.asp?fundid=11174 and click 'Join Our Team'.
Thank you for helping Team Bike Newport & Bike-On to surpass our fundraising goal,
and thank you for supporting Bike Newport with your charitable gift.