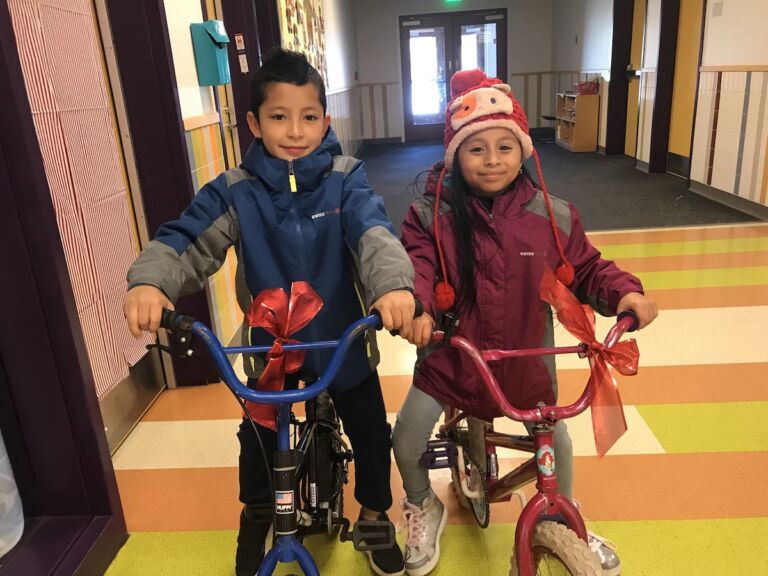 All year round, people bring outgrown and otherwise unused bikes to Bike Newport's community bike project – where they receive a little TLC and find their way to new owners.
Bikes are restored and made road-ready by volunteers and by folks who earn the bikes through volunteering. Among the beach cruisers, road racers, and city bikes for grown-ups are dozens of bikes for tikes.
With an extra happy holiday push, Bike Newport volunteers cleaned and tightened up 46 sets of wheels over the last few weeks and delivered the bikes to the Pell School to join Santa's other surprises at a community toy distribution on Saturday, December 8th. Bike bows and shiny chrome brought smiles to lots of little ones who also left with helmets and "Roll Model" lessons on safe cycling.