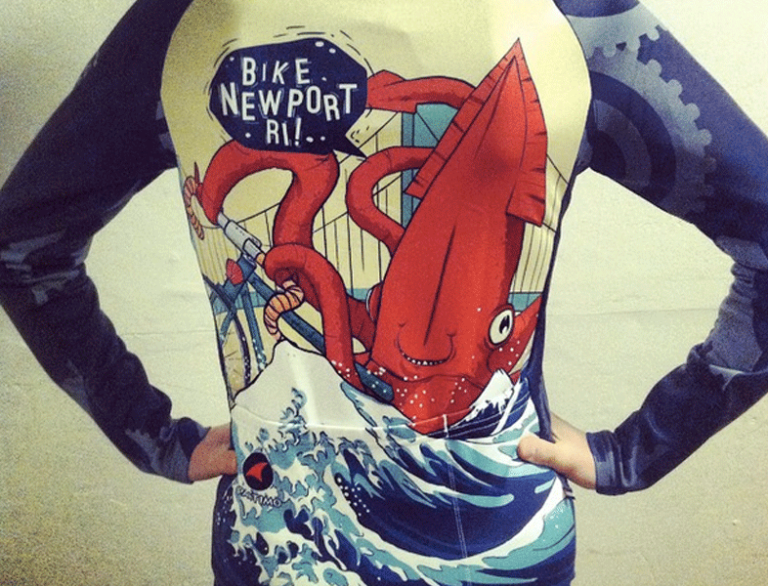 Order yours before October 12th, 2020. 
Think fall rides and winter holiday gifts! Super popular and only occasionally available, and designed by Bike Newport volunteer Steve Sabo.
Manufactured by Pactimo Apparel, the jerseys are high-performance and high-quality. 25% of sales support Bike Newport's educational programs.
'Continental' short-sleeve jersey (traditional fit): $97.50
'Continental' long-sleeve jersey (traditional fit): $117.00
'Century' – short-sleeve jersey (relaxed fit): $92.30
'Trail' long-sleeve jersey mountain bike style: $71.50
Sizes run small; we suggest you order up one size. Fit Kit available at our office (62 Broadway, Newport) for the road biking jerseys if you'd like to try one on in a COVID-safe environment. Please call to make an appointment.
The online store is only open until October 12th, 2020.
Estimated delivery is mid-November – shipped right to your door, in time for the holidays.
Let your friends know, share this page and let's get riding with Squiddo!
Got questions? Email Clare or call (401) 619-4900.