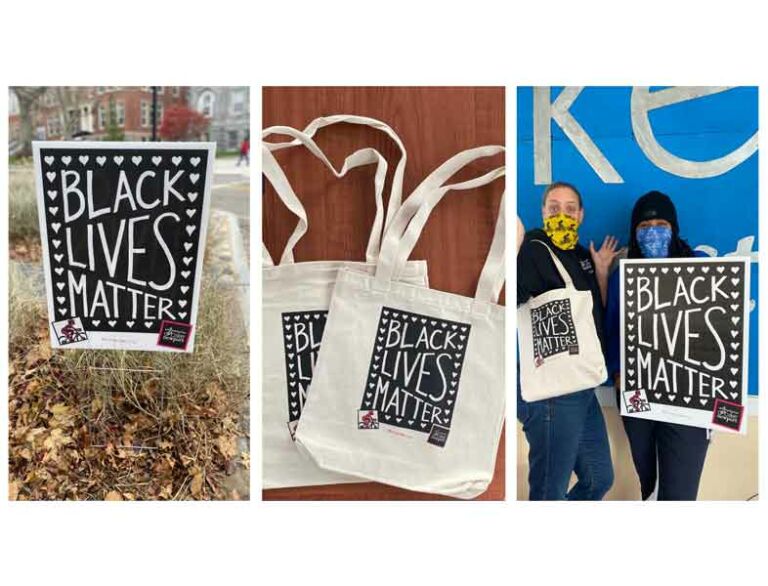 Black girls DO bike! Show your support.
Black Lives Matter graphic by local artist Kelsey Miller with Black Girls Do Bike and Bike Newport logos.
All proceeds benefit Black Girls Do Bike – Newport, our local chapter of the national organization dedicated to to introducing and elevating the joy of riding bicycles for all women, but especially black women and girls. Read the story and watch the video Read the story and watch the video HERE.
Canvas Tote: $20
Two-sided Lawn/Window Sign: $20
To order – go to our DONATE page – include the correct amount plus any additional donation, fill out your address and contact information, and in NOTES at the bottom of the page, please indicate what you are ordering. If you have questions, call us at 401-619-4900. If we have questions, we'll call you. We'll arrange pickup time at our HQ, 62 Broadway, Newport. If you live nearby, we can drop off at your home.
Thanks for supporting Bike Newport and Black Girls Do Bike!