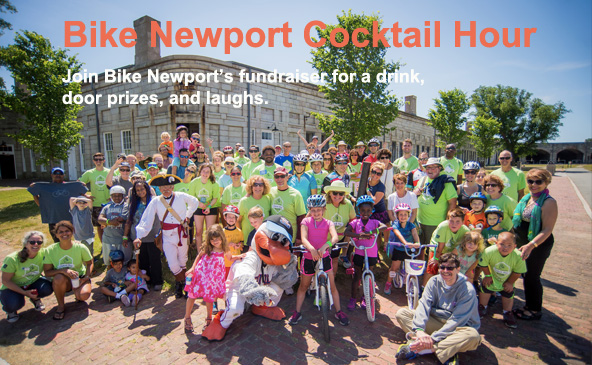 Board members Jordan Stokes and Hadley Steel Bazarsky
invite you to join Bike Newport for a drink.
There's a revolution brewing on Aquidneck Island. Laws are being changed in Providence that affect you, and special interests have formed to change Aquidneck Island forever. This time, it's not the Koch Brothers and big oil… It's Bike Newport taking our community back, and lifting up local voices.
Over the last six months Bike Newport has been challenging the status quo and successfully advocating changes that are reshaping the future of Aquidneck Island.
Join Bike Newport for a drink, door prizes, and laughs to discover how this small local nonprofit has leveraged its community power to influence and redefine the future of local transportation on Aquidneck Island.
Tuesday August 27th • 5:30-7:30pm