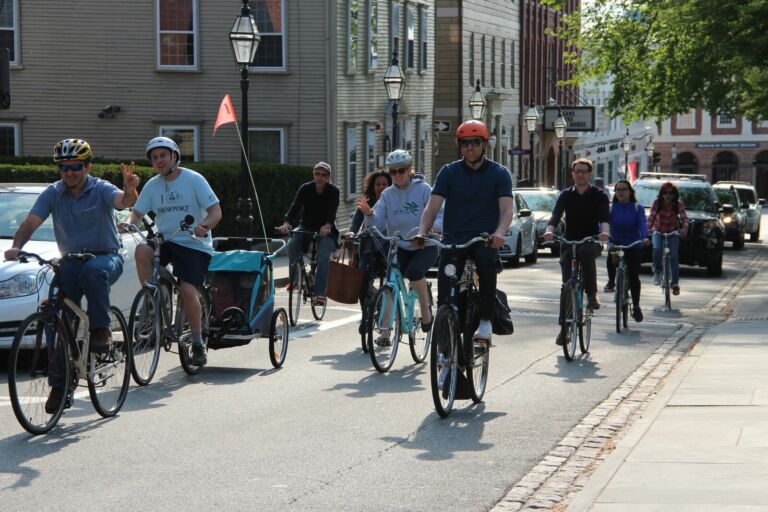 If they don't, maybe they could. Whether you prefer to ride on the road, city streets, dirt, or if you're brand spanking new to riding, here are a few ways to expand your bicycling comfort zone in 2020:
Be prepared for winter cycling: Even if you can only ride a few times a month during the winter that's better than none! It's OK to take days off, the key is keeping it real and keeping it fun. You don't need fancy biking gear to ride all year round. Layering is key. A warm base layer, mid-layers and a waterproof/wind resistant jacket will do it. Rain pants work well, a hat under your helmet, warm socks and gloves and you're good to go. Check out our winter riding tips.
Commute with a friend or coworker. Know anyone else that has an interest in commuting by bike? Give them a nudge. Go out and ride together if that makes you feel more comfortable. You could start slowly by riding on weekend mornings when there's less traffic and build your confidence, then you'll feel more able to commute at busier times. Remind yourself of 'Rhode Rules' and learn hand signals to stay safe on the roads.
Does your bike need some work, maybe a tuneup? Visit us at Bike Newport and learn how to do get your bike road ready. Our staff and volunteers have the skills, knowledge and know-how to get your wheels turning again.
Learn to change a flat. It's not as hard as you think. In the Bike Garage we can help you learn how to take care of one of the most common bike riding issues. Then once you know you can teach someone else how to do the same. #payitforward
Donate your time. Anyone can come and volunteer three hours of labor during open garage hours. In return they will be allowed to build a bike for free using our collection of frames and gently used parts! We have a constant flow of donated bikes to choose from. They are in different levels of disrepair; from frame to functional, and they just need some loving attention to get them back on the road! So come on over, help us out and earn yourself a bike every Monday,  4.30-7pm and Saturdays 1-4pm.