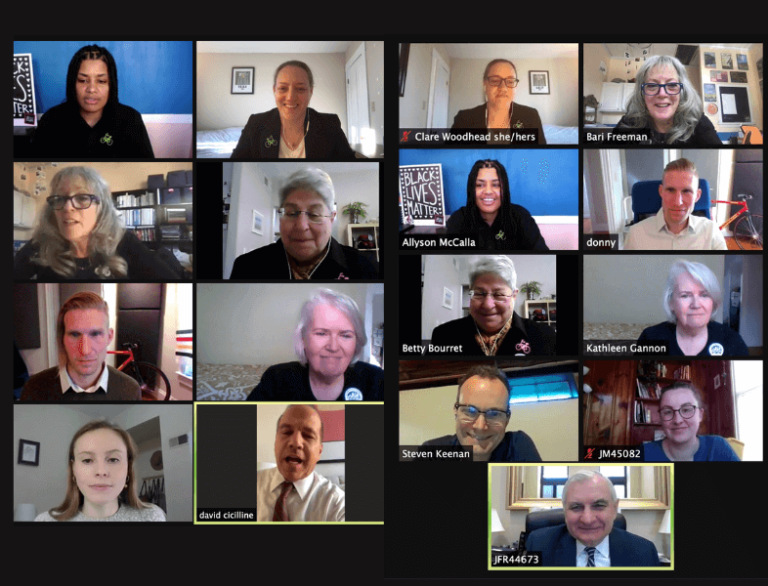 March 3, 2021 was Lobby Day at the League of American Bicyclists Bike Summit. Thanks to Senator Jack Reed, Congressman David Cicilline, and the staffers from the offices of Senator Sheldon Whitehouse and Congressman Jim Langevin for taking the time to meet with us and discuss current federal legislation as well as local activities in Rhode Island. Together with our colleagues from RIBike and the Woonasquatucket River Watershed Council asked for their support in co-sponsoring the Transportation Alternatives Enhancement Act, the Complete Streets Act, and the Safe Streets Act.
The Transportation Alternatives Enhancement Act is before both the House and Senate and is designed to:
Use federal funds for important local infrastructure projects that reduce traffic congestion
Provide children with safe routes to school
Give communities more affordable transportation and stormwater management options.
The Complete Streets Act is before the House and will:
Set aside federal funds to support Complete Streets projects (five percent of annual federal highway funds).
Require states to create a program to provide technical assistance and award funding for communities to build Complete Streets projects.
Direct localities to adopt a Complete Streets policy that meets a minimum set of standards to access that dedicated funding.
The Safe Streets Act is before the Senate and will:
Create a special rule within the Highway Safety Improvement Program to address Vulnerable Road User Safety. Vulnerable road users include people bicycling, walking, or using mobility devices.
These bills ensure investment in bicycle-friendly infrastructure and pathways to help bicyclists ride safer between and within our communities.