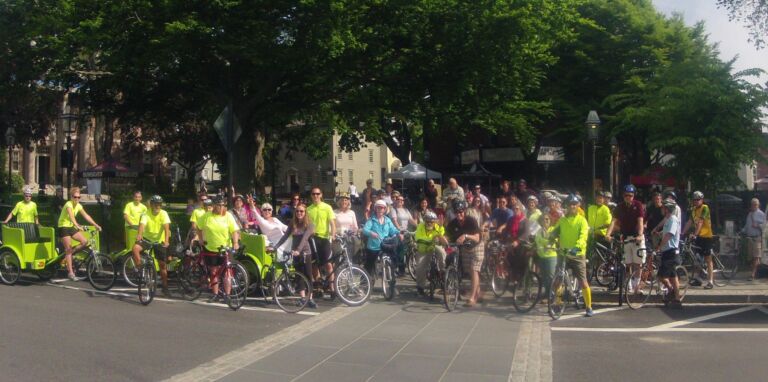 Be a BIKE FRIENDLY COMMUNITY REVIEWER for Newport
The City of Newport is working with Bike Newport to submit an application to the League of American Bicyclists as an upcoming Bicycle Friendly Community. The result of the review will include a ranking of bike-friendliness  (the scale runs from Honorable Mention to Platinum) and will provide constructive guidance for the city to continue making progress.  The Newport City Council passed a resolution in May of 2012 to go through this process.
The review is conducted by national specialists and by community reviewers. We encourage residents and others familiar with cycling in Newport to sign up to become local reviewers. If you are interested, please find out more and  sign up HERE.
Anyone can sign up to be a local reviewer, including those who have worked on the application, but are not the official contact person. All local reviewers remain anonymous.
Deadline: Please sign up by July 16 to become a local reviewer.
Questions? Contact Bike Newport, (401) 619-4900, or Nicole Wynand at the League of American Bicyclists, (202) 822-1333.