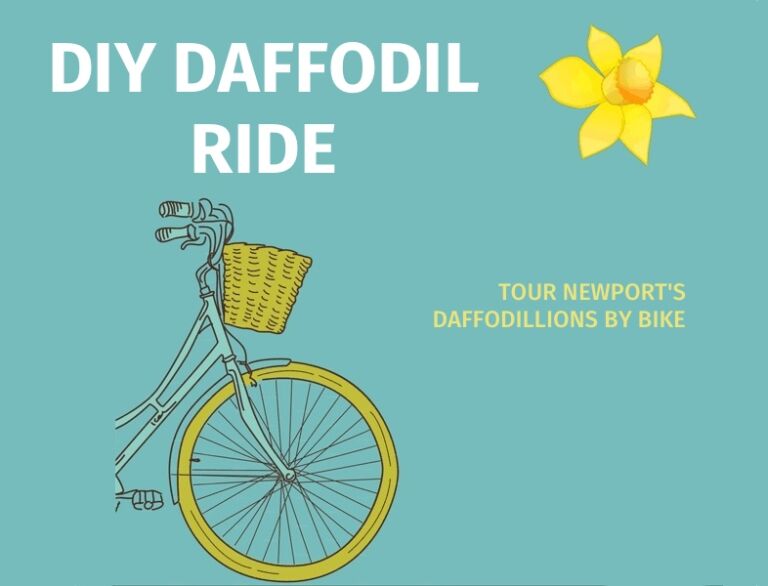 In years past, we marked the Newport Daffodil Days Festival (organized by the nonprofit Daffodillion volunteers) with our "Tour des Jonquilles" group ride: a daffy bike ride through Newport where we put on our most flowery, yellowy garb and biked past the hundreds of thousands (now over one million!) of daffodils in bloom. This year, while we won't be gathering for a ride, we encourage you to get out on your bike and take a DIY tour of the daffodils. The festival may be off, but the daffodils are not, so get out there and enjoy the beauty of Newport in Springtime.
Some ground rules:
No groups of five or more
Keep your distance from others on bikes or otherwise, at least 6 feet
Stay aware of the numbers (people, not flowers), if others begin crowding an area, move on
Wear you face mask when you encounter others
Wear a helmet
Don't pick the flowers
And if you'd like to get daffy, go for it! We'd love to see you in your daffodillion best, be sure to tag us on social media @bikenewportri. We'll be surprising some of the daffiest with Bike Newport water bottles!
You'll see the daffodils everywhere! Here is our Daffy Ride route – or create your own: