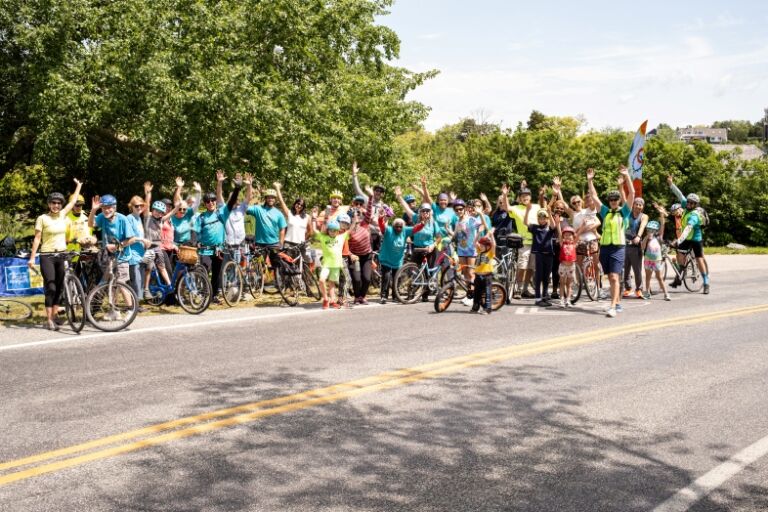 On Saturday, June 10th, 2023, Newport experienced a morning of pure delight with Elliot's Ride for Everyone. Participants of all ages came from near and far to roll and stroll along 3.5 miles of Newport's iconic ocean coastline. The scenery was captivating, with stunning rocky shores, majestic residences, serene coves, lagoons, and salt marshes. The presence of herons and ospreys added to the natural beauty, while what truly stole the show was the abundance of people on bikes.
"When I think of biking Ocean Drive with no cars. I think of freedom, you know, not needing to worry about what's my left or right, but just enjoying the wind and the company I love today," said Chris Gross, Chief Empathy Officer, Fab Newport.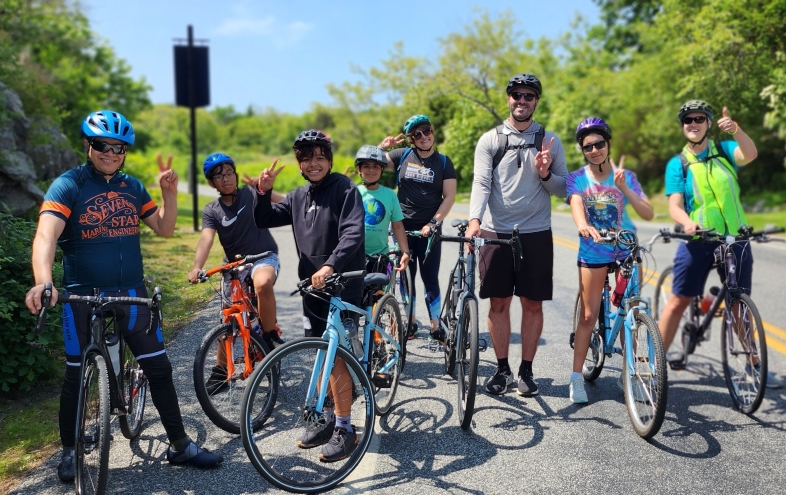 The roads were free from cars for three hours, creating a safe and carefree environment for everyone involved. It was a day filled with joy, with low worries, and the palpable excitement could be felt throughout the event. Bikes of all kinds took part, including trikes, tandems, recumbents, and even adaptive bikes designed for people with mobility challenges – brought by Bike-On. All of this ensured that Elliot's Ride truly lived up to its name—Elliot's Ride for Everyone.
"Today, we love Elliot's ride because we get to ride down Ocean Drive in style! It's so fun. We are super happy that we can feel safe on our bikes," expressed Erin Sullivan.
Hundreds of participants joined in the fun, making the most of a few hours of worry-free, car-free enjoyment when the road opened to people biking and walking. Loaner bikes were readily available, and the event welcomed a variety of wheels, from push scooters to roller skates. Many adorable puppies joined their people on leashes and in backpacks and baskets. The only thing missing? Cars!
Rachel from Providence was having a great time when she shared, "It's so nice to be riding a bike again after … that many years! With no cars on the road, I could just focus on falling in love with my bike again."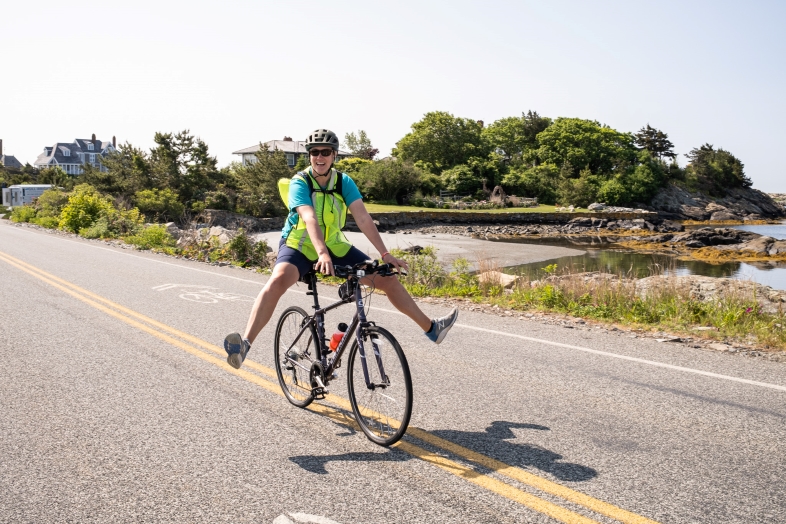 Bike Newport encourages attendees to share their impressions of the event and explain why open roads and safer infrastructure matter to them. Your feedback is highly valued and helps us to make the case for more opportunities to ride safely separated from motor vehicles. Send your thoughts to info@bikenewportri.org. Thank you!
Bike Newport expressed our heartfelt gratitude to everyone who participated and to all who contributed to the success of Elliot's Ride for Everyone.
To the Kaminitz Family for always thinking of everyone's safety in honor and memory of husband, dad, and granddad Elliot – "Mr. Bike Safety" – who loved biking and wanted everyone to enjoy it as he did.
Special recognition is given to our event sponsors, Newport Craft Brewing and Distilling Co and the Kaminitz Family. Newport's Superintendent of Schools Colleen Jermain, Police Lieutenant Michael Naylor and the NPD, City Councilor Dave Carlin, Gray Matter Marketing, and the Coffee Guy all helped us prepare for the most successful day.
A host of volunteers kept everyone safe and happy, including Community Police Officers Merrie Scott and Nick St Lawrence, Liz Davis, Laura Murphy, Peter Harty, Bobby Penha, Amy Fater, Don Hartley, Jim Meikle, Alex Castillo, Peter Coriander, Elizabeth Dougherty, Melissa Flaherty, Julien James, and Mimi Barter.
Our friends from Bike-On, Ride Island, Grow Smart RI, and Toole Design Group helped make Elliot's Ride informative, memorable and successful. And, always, the incredible staff of Bike Newport pour passion into their work and go above and beyond every day.  Here are some additional photos from Rob Lee
Huge thanks to all! Together, we are making Newport a more bike-friendly and inclusive community.
Sign up for the Bike Newport newsletter to stay informed about future events!