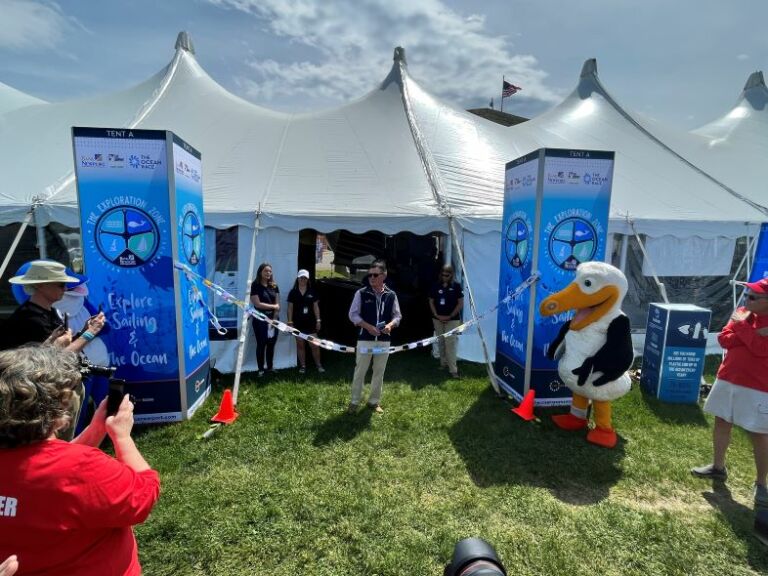 The Ocean Race has ended in Newport and is on its next leg heading to Aarhus, Denmark. We want to extend our congratulations to home team 11th Hour Racing for their outstanding performance, winning leg five of the race and standing just one point behind the overall leaders. It was a truly magical moment for Newport's 11th Hour Racing team to secure victory in their hometown!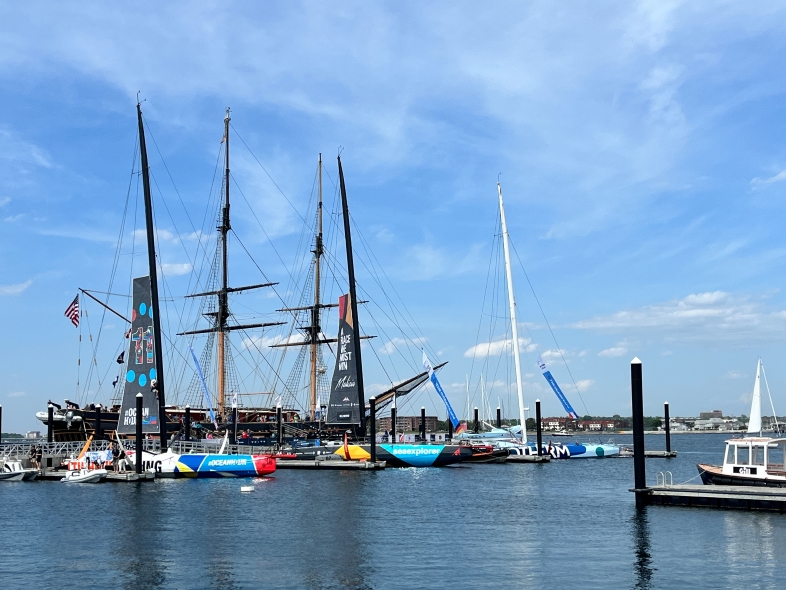 Bike Newport was part of the Race Village excitement at The Ocean Race event at Fort Adams State Park. Our bike racks were ready to greet thousands of bikes over the week – reaching full capacity on the final day. We are thrilled to be part of The Ocean Race's focus on sustainability, encouraging cycling to the Ocean Race and all the great events happening in Newport during the summer months.
In addition to our bike racks, Bike Newport showcased its offerings at The Ocean Race Exploration Zone. Volunteers and staff managed our booth for visiting school students all week long and for throngs of visitors on the weekends. The highlight of our exhibit was the 'Crossing the Pell' virtual reality (VR) experience. Developed in collaboration with the Rhode Island School of Design (RISD) Interior Architecture Department, the VR experience was a hit with everyone who donned the headset. Participants from ages two to 82, eagerly enjoyed the immersive experience. Bike Newport strongly advocates for bicycle and pedestrian adaptations to the Pell Bridge and other bridges in Rhode Island. This VR experience vividly captures the significance of investing in bicycle and pedestrian-friendly, sustainable infrastructure. We also brought out our bike-powered generator to light up a bike wheel and demonstrate the power of biking.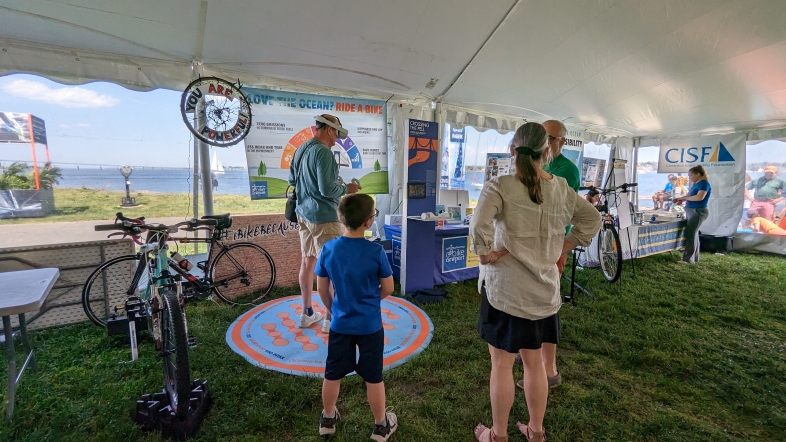 The Ocean Race circumnavigates the globe every three years. Newport is the only North American stopover – bringing added excitement to the City by the Sea as we transition into the vibrant summer months. Collaborating with Sail Newport and The Ocean Race on all things sustainable and in the interest of our healthy seas is great fun. We wish fair winds and following seas to all the racers on this next leg of The Ocean Race!