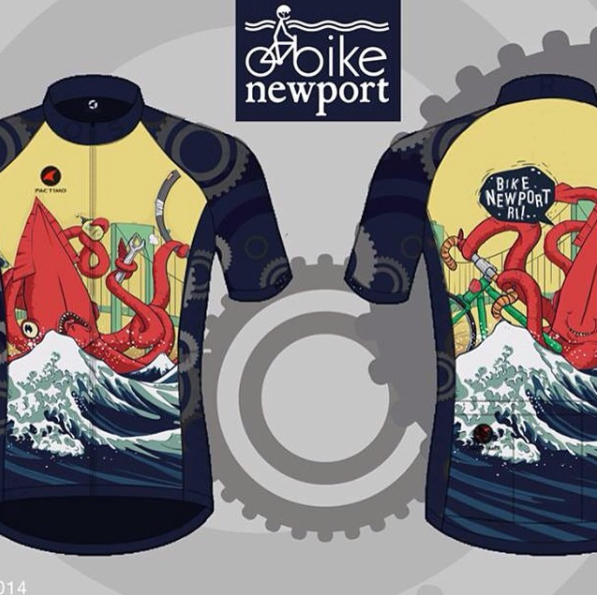 Squiddo is being unleashed onto the streets of Newport for another limited-time run!
Order Your Bike Newport Jersey! Now 'til Friday, September 29th.
Think Fall Rides and think Winter Holiday Gifts! Super popular and only occasionally available.
Manufactured by Pactimo Apparel, the jerseys are high-performance, high-quality, and elastic-free.
Men's and Women's Continental Short Sleeve Jersey: $96.00
Men's and Women's Continental Long Sleeve Jersey: $112.00
Sizes run small; we suggest you order up one size. Fit Kit available at our office (62 Broadway, Newport) if you'd like to try one on.
Designed by Bike Newport educator/volunteer Steve Sabo.
Orders must be made by Friday, 09/29