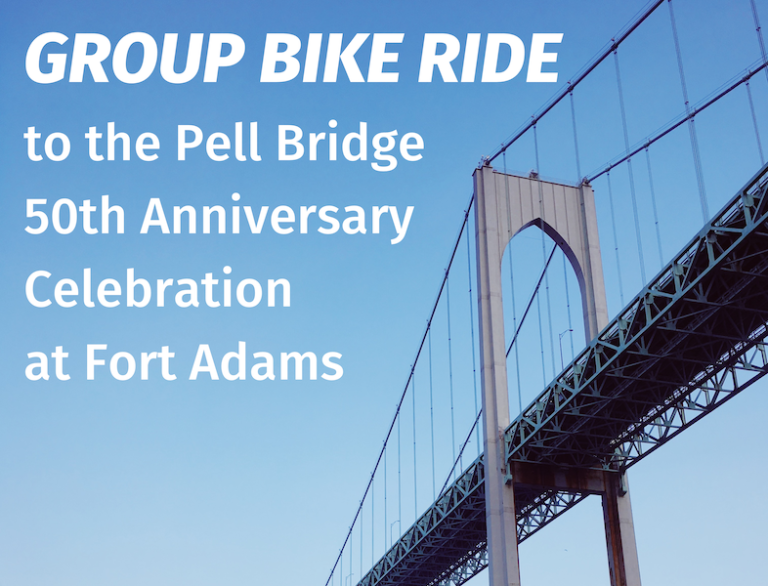 This Friday! June 28th, join us for a group ride to Fort Adams. We'll be rolling into the big celebration for Newport Pell Bridge's 50th anniversary. There will be live music, food trucks, fireworks and more! Hosted by our good friends at the Rhode Island Turnpike and Bridge Authority (RITBA), this event runs from 6pm to 10pm and admission is free.
We'll meet outside of Bike Newport's office on 62 Broadway. Arrive with your bike by 5:15pm (we ride at 5:30!). Be sure to wear your helmet, and check that your bike lights are ready to go. This is a one-way ride to the event, there is no scheduled return trip. We'll have racks ready at Fort Adams so that you can park your bike and enjoy the festivities for Newport's famous bridge.
Please note that this ride is weather permitting. While the event has a rain date of Sunday, our group ride is Friday only. We hope to see you Friday!