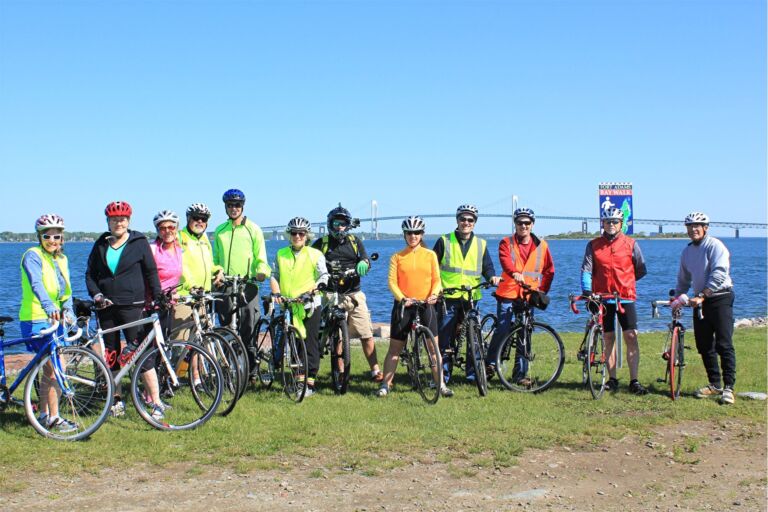 GROUP RIDE CALENDAR
Join us as we make our way around the Ocean Drive and around the State Bikeways.  More info in the Bike Newport Calendar. Day of rides, please check Facebook or the calendar for updates, or call (401) 924-3222.
CHANGE of Plan:  Sunday, 6/30, we will begin at the Blackstone Valley Bikeway (not in East Providence as previously planned). To carpool, meet at Stop & Shop gas station on Connell Hwy in Newport at 7:15am. Or meet at trail entrance at 8:30am. See calendar for details. AUGUST rides will be added soon.
Sun 6/30: Blackstone Valley Bikeway 20 miles
Sat 7/6: Ocean Drive 14 miles
Sun 7/7: Burma Road 19 miles
Sat 7/13: Ocean Drive and Middletown Beaches 25 miles
Sun 7/14: Washington Secondary Bike Path 14 miles
Sat 7/20: Ocean Drive 14 miles
Sun 7/21: Jamestown 24 miles
Sat 7/27 and Sun 7/28: Bike Newport at FolkFest – no group ride, follow a recommended route.