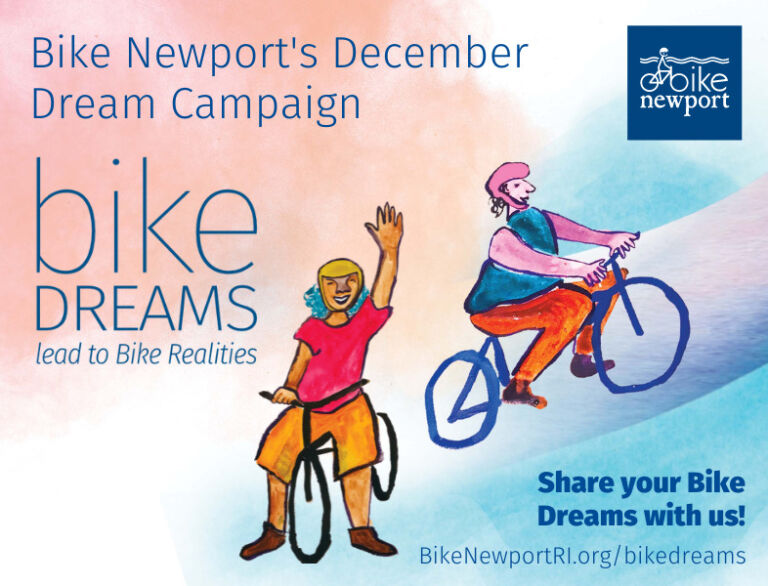 It's December – time for our End-of-Year campaign, and we're DREAMING. Because dreams are the source of inspiration and progress. Throughout the month of December, we're spotlighting our collective Bike Dreams. And helping them to become realities!
Did you get our booklet "Bike Dreams" in the mail – if not, tell us your address HERE and we'll send one right out to you.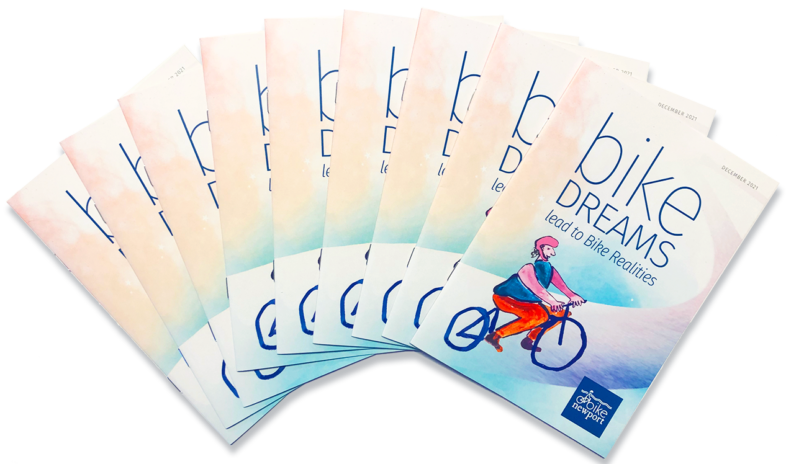 Your support of our end-of-year campaign provides the funds that fuel our education, advocacy, and community-building programs in 2022 and beyond. And every dollar you donate will be DOUBLED thanks to our generous Match Donors listed below! (scroll down for list)

Enjoy this short video of our annual Bike Giveaway at the Big Blue Bike Barn.
It's a wonderful story of what your donations can do. Thank you!
This year, many bike dreams became bike realities – opening the Children's Pump Track at the Big Blue Bike Barn; adding new school programs; growing Summer Bike Camp; launching The Annex on Broadway for repairs and rentals; building the separated Multi-Use Path on Connell Highway; painting bike sharrows on the Ocean Loop; and more. That's why our theme is Bike Dreams – for all the dreams realized and all the dreams ahead.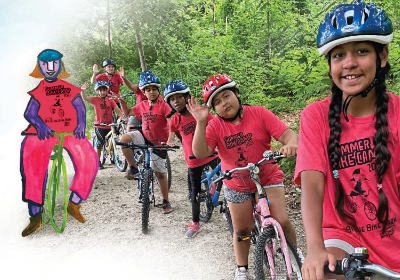 What are your bike dreams? We want to know, to collect them and share them. Please visit the Bike Dreams page on our website and share your dreams for a bike happy future. We will share your words, photos, drawings, and videos.
Thank you for your support!
HUGE Thanks to Our Generous Match Donors!
Anonymous
Bike to the Beach for Autism
BNV
Donald Hartley
The Electra Cowgirls
Sarah Whitehouse