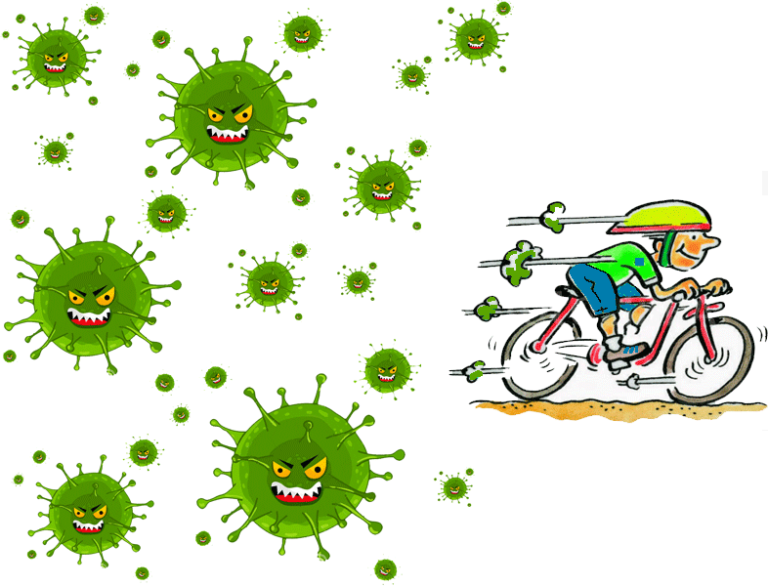 Let's ride this out together.
by Clare Woodhead – Director of Education
Here are some great reasons to ride your bike while social distancing:
Exercise – it can be done completely solo or in small groups and you can be 6ft from the nearest person.
Feels good – endorphins in your brain reduce stress and anxiety levels.
Tackling isolation – Biking rewards you both physically and mentally. Hop on your bicycle and you'll instantly feel happier, healthier, and more confident.
Working remotely – Fresh air boosts your creativity and focus.
Staying healthy – Riding your bike stimulates your immune system. It's a fun and low-impact form of exercise for all ages.
Staying calm – pedaling serves as a form of calming meditation.
Low cost – It is also fun and cheap!
It's fun! – Did we say fun?
Remember, there are five 'Fix-It Stations' located around Newport as free repair stations and air pumps if you need a little fix. You'll find these outside Bike Newport – on Broadway, behind Thompson Middle School, at the Visitor Center, at Ashmart and at the Florence Gray Center. So get out your bike, do the ABC Quick Check, check your bike lights and get riding!
Though Bike Newport is closed for group programs, there are lots of ways to keep riding your bike while social distancing and supporting local organizations:
1)    We're here for you, and we are still at 62 Broadway during business hours. If your bike needs attention, come by and we'll help you keep your bike on the road while maintaining safe distance and sanitized practices.
2)    Riding your bike will keep you moving and improve your mood while keeping safe distance and reducing your exposure to others. Consider riding to your destinations. And riding just to enjoy.
3)    Consider a donation to the MLK Center Hunger Relief Fund. Or you can donate items of non-perishable food, personal care and household items.
4)    Though we had to cancel Bike Newport Night and our party for our Summer Camp, you can still donate in the interim.
5)    Let's do some good with our time. Clean Ocean Access has an extended cleanup program. Pick up what you need to help with environmental stewardship and ride your bike there. Read more about the island cleanup effort here.
6)    One way Newport locals can support their favorite restaurants is by buying online gift cards for use at a later date, allowing customers to offer their support without having to leave home.
We take pride in our community and everyone's efforts to consider the wellness of others. Please stay healthy and happy until we see you next. Follow us on social media @BikeNewportRI for all the latest up to date information on our programming, news and events.
With best wishes from
The Bike Newport Team
Photos: https://frankburns.files.wordpress.com/ and https://thumbs.dreamstime.com/