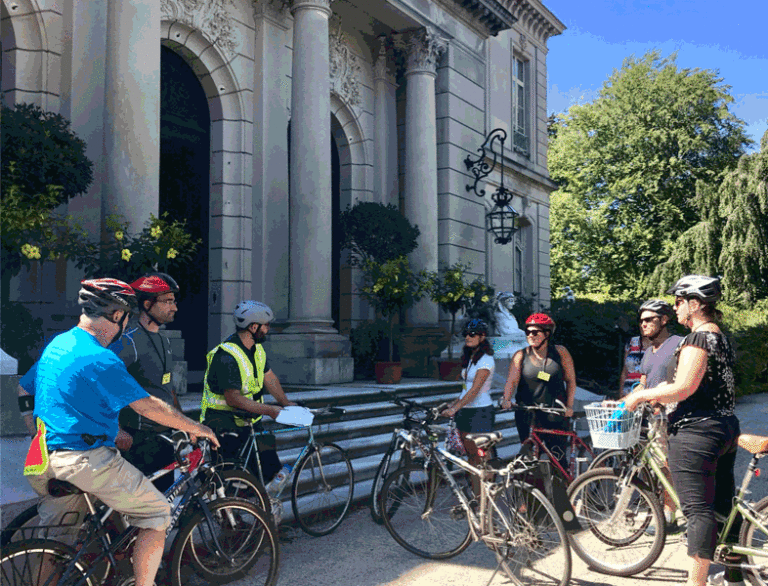 One day only.
BEST volunteer job of the season!
Ride a pilot Mansion Bike Tour and then tell us what you think –  Sunday, Sept 15th 8:30-11:30am.
Contact Leigh Schoberth at LSchoberth@psnc.org for a spot and details, or with any questions. Limited spaces. Must have bike and helmet and must reply by Fri 9/13 10am.
This is the very first Preservation Society of Newport County's Pilot Guided Bike Tour. Be a part of history on this pilot test ride and give us your feedback at the end.
The tour includes a supported ride with experienced guides, a small riding group, and a chance to explore Newport's Bellevue Avenue national landmark district from the seat of a bike. On this tour, participants will learn about the development and preservation of this historic neighborhood through stops at the Preservation Society's collection of nineteenth and twentieth century historic properties.
Contact Leigh Schoberth at LSchoberth@psnc.org