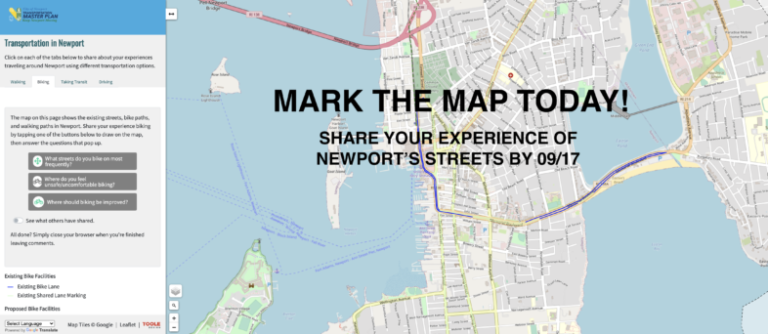 TIME-SENSITIVE: MARK THE MAP TODAY! – last day is Friday 9/17
The City of Newport is developing a Transportation Master Plan and we can all help. There is currently an online survey and interactive map accepting our comments and feedback until Friday 09/17. You can name the streets and methods that you believe will improve intersections, routes, and road experiences and make our streets safer – separate tabs for biking, walking, and driving. You can share your ideas to reduce congestion, improve walking and biking, elevate transit, and more.
The public process is ongoing, but the map is not. Please add your valuable input today.
Link to map HERE.
Link to more information HERE.