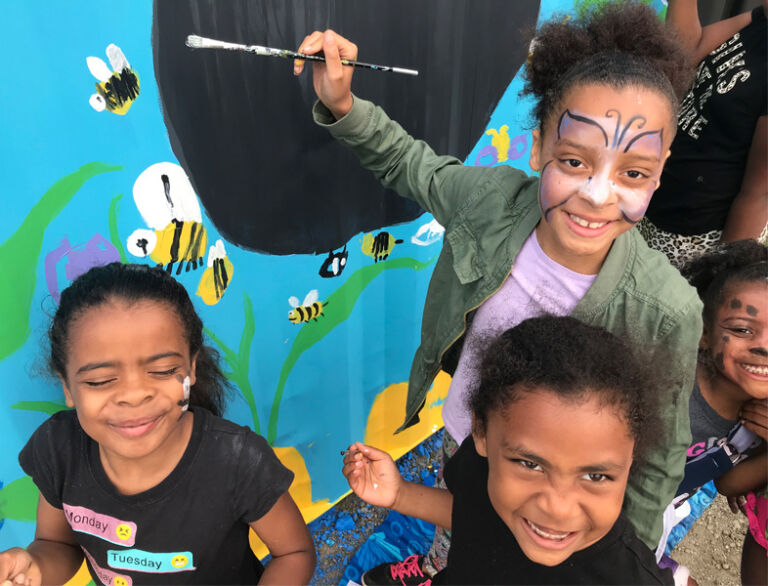 What a difference a few days make!
From blue, to blooming with color, Newport's north end community came together to make the Big Blue Bike Barn shine this weekend.
Members of the community gathered at 20 Sunset Blvd, the site of the Bike Barn campus, to join in the community effort of painting one of the containers. Muralist Joanna Read was there to coordinate and guide children and adults, culminating in an incredibly colorful bike and nature filled mural.
Many hands made light work and now community members can now proudly look at their handiwork and say "I did that!" Thank you to all who came to help, staff, volunteers and the wonderful Newport community.
It went from this…
To this…
We'll be having more community days soon with the building Pump Track and gardens. If you're interested in getting involved, please email Jordan Miller and let him know.