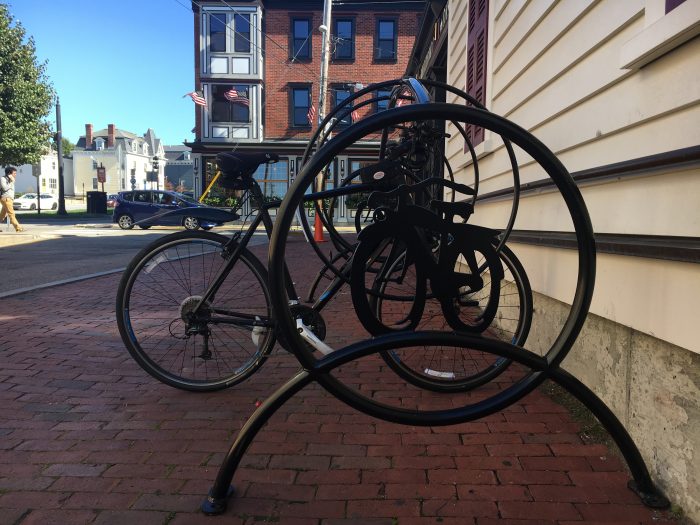 Have you seen the New Belgium bike racks around town?
Thanks to Midtown Oyster Bar and Pour Judgement for being the sponsoring hosts of these awesome New Belgium Brewing bike racks. So what are you waiting for? Hop on it!
Are you a business around Newport?
Why Sponsor a Rack?
Well-located bicycle racks help businesses and neighborhoods accommodate and attract the increasing numbers of bicyclists riding around town. An investment in a bike rack pays dividends with more visits, more purchases, higher visibility, a cleaner environment, and better access for more people. Cycling offers benefits that surpass driving on many levels—an economically and environmentally sound option that helps people to fulfill health and fitness goals. A cyclist must be able to find a place to park or store their bike efficiently, effectively, and securely. This concerns cyclists who bike to work or for leisure, including those who live in apartment complexes, college dormitories, or other residencies where the question of where to store a bike at home is uncertain.
Check Out the Benefits of Biking for Businesses created by Share The Road and 9 Lives Design
Does your business or neighborhood need a bike rack? Bike Newport can help you choose and purchase a variety of bike racks. We work with you to ensure that all racks meet City codes and the best practice standards set out by the Association of Pedestrian and Bicycle Professionals in order to optimize the security and capacity of each rack.
Want to sponsor a rack? Get in touch. Email info@bikenewportri.org