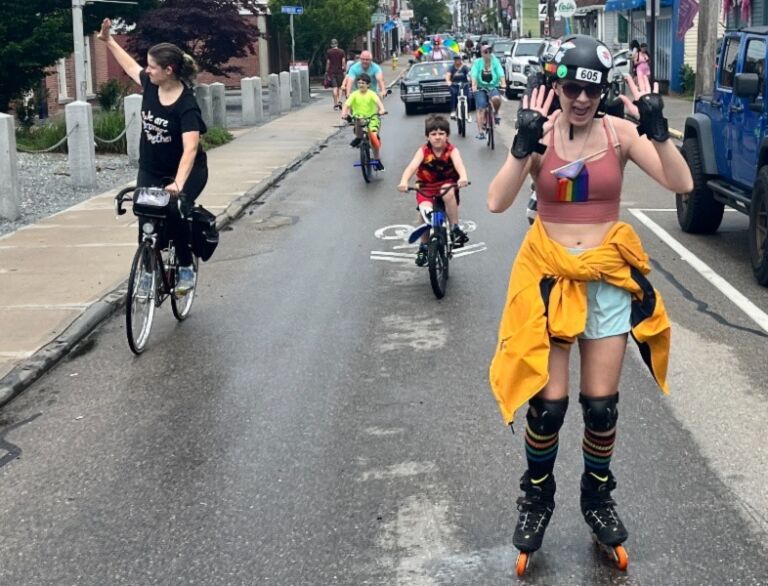 The Newport Pride Ride was an incredible event that united the community to celebrate love, diversity, and unity. Despite the uncertain weather forecast, we had a great turnout and are thankful for all those who joined us for The Newport Pride Ride!
Celebrating Pride with Newport Pride and Newport Out
The Newport Pride Ride was made possible through the collaboration between Newport Pride/Newport Out and Bike Newport, two organizations dedicated to promoting LGBTQ+ rights and creating an inclusive community. Their unwavering support and commitment played a vital role in bringing this event to life. We extend our heartfelt thanks to these partners for their invaluable contributions.
We believe that the Newport Pride Ride not only celebrates love and diversity but it also serves as a powerful reminder that unity and acceptance can overcome any obstacle. Together, we pedal towards a brighter and more inclusive future, where everyone can ride freely, express their true selves, and be embraced with open arms.

–Sean O'Connor, Co-Founder of Newport Pride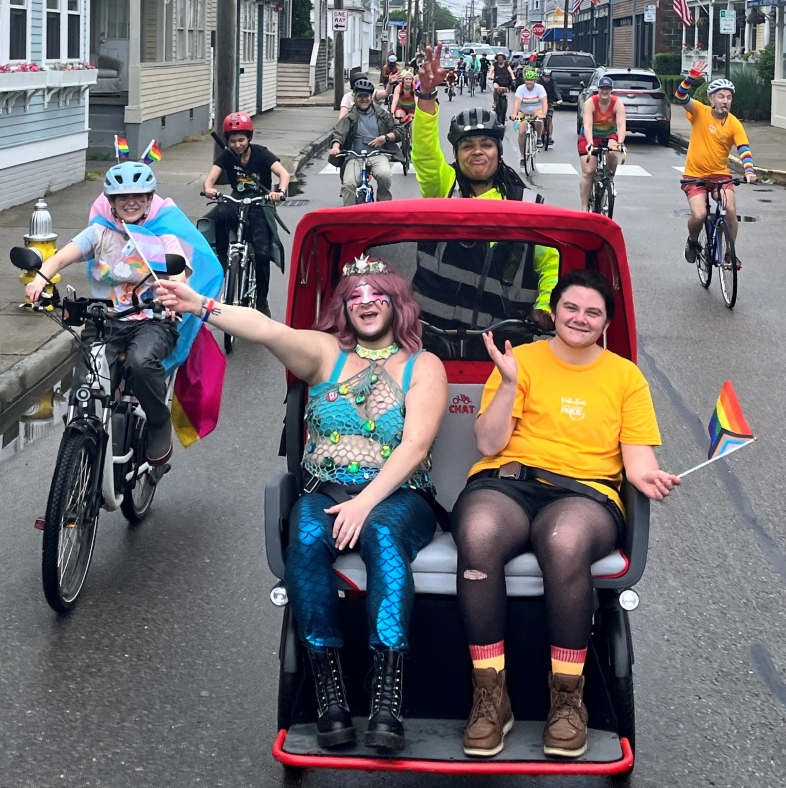 A Leisurely Ride through Newport
The Newport Pride Ride offered participants a unique opportunity to explore Newport's charming streets and breathtaking views. As the ride commenced, the atmosphere was filled with delight and love. Rainbow flags fluttered in the wind, and laughter and cheers echoed through the streets. The ride served as a symbol of unity, as people from all walks of life pedaled side by side, breaking down barriers and fostering a sense of togetherness.
The Newport Pride Festival and Market
The culmination of the Pride Ride was the arrival at the Newport Pride Festival and Market, where the festivities continued well into the evening. Participants were greeted with a lively atmosphere, vibrant colors, and various vendors showcasing their products. The festival provided a platform for local businesses, artists, and community organizations to unite and celebrate the spirit of pride.
A Lasting Impression
The Newport Pride Ride left a lasting impression on all those who attended. It was a day filled with joy, love, and renewed unity. As participants crossed the finish line, their faces beamed with happiness and a sense of accomplishment. The event not only celebrated LGBTQ+ rights but also reminded us of the importance of acceptance and inclusivity in our society.