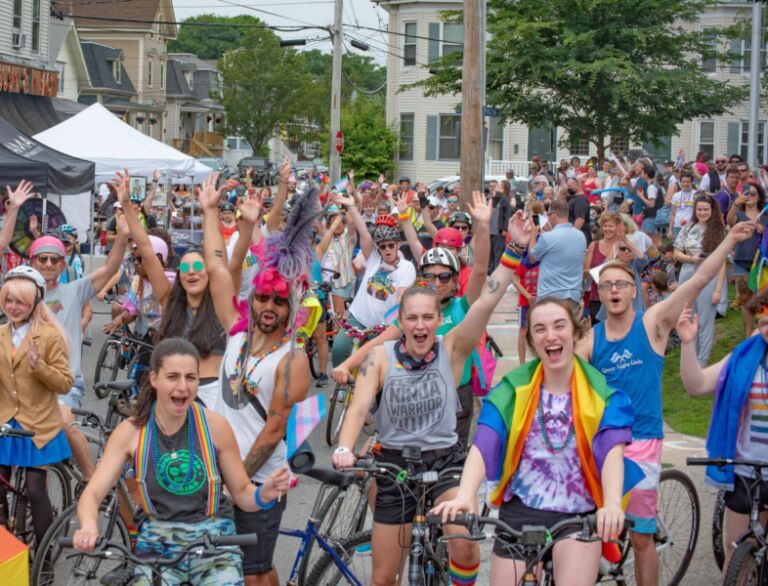 Newport, Rhode Island's vibrant city, is known for its scenic beauty, rich history, and inclusive community spirit. In a beautiful display of unity and celebration, Newport Pride and Bike Newport have joined forces to organize the highly anticipated Newport Pride Ride. This annual event brings together individuals from all walks of life to participate in a joyous bike parade, promoting love, diversity, and acceptance. So grab your friends, dust off your bicycles, and join us on Saturday, June 24th, at 12 pm for an unforgettable experience!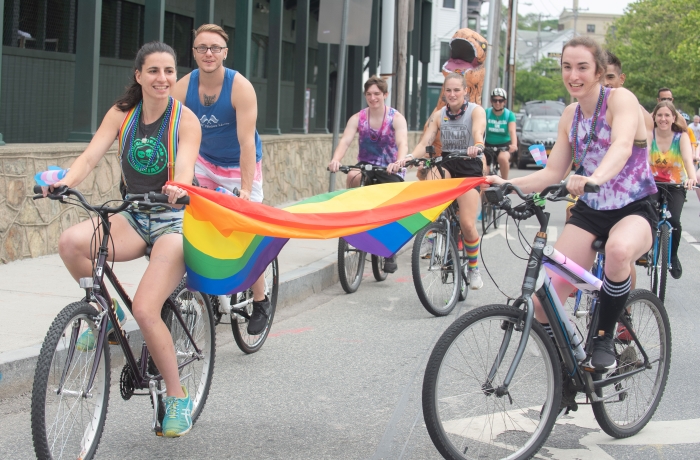 Event Details:
Date: Saturday, June 24th
Time: 12:00 pm – 1:00 pm
Location: Great Friends Meeting House, 21 Farewell St, Newport, RI 02840, USA
The Newport Pride Ride
The Newport Pride Ride is a two-mile bike parade that winds its way through the picturesque streets of Newport. As the parade starts and concludes at the iconic Great Friends Meeting House, participants can soak in the history and beauty of this charming location. The ride is designed to be inclusive and accessible to people of all ages and abilities, ensuring everyone can participate in the celebration.
Collaboration between Newport Pride and Bike Newport
The Newport Pride Ride is the result of a collaboration between two influential organizations: Newport Pride and Bike Newport. Newport Pride, an organization dedicated to promoting LGBTQ+ visibility, equality, and inclusion, brings their passion and expertise to the event. Bike Newport, a local advocacy group, is committed to making bicycling safe, accessible, and enjoyable for all residents. Together, these organizations have created a unique and empowering experience that combines the values of diversity, community, and the love of cycling.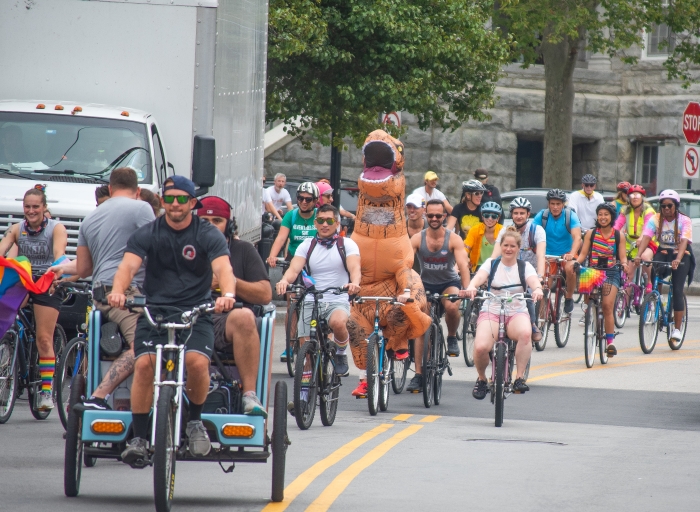 Participating in the Newport Pride Ride
Participating in the Newport Pride Ride is easy and encourages people of all skill levels to join. Whether you are an avid cyclist or enjoy leisurely bike rides, this event welcomes everyone. Grab your bicycle, invite your friends and family, and attend the Great Friends Meeting House on June 24th at 12 pm. Upon arrival, you'll be greeted by enthusiastic volunteers and the Newport Pride Festival and Market, which goes on till 6pm. The Newport Pride Ride is not just about cycling; it's a celebration of love, pride, and unity. The event allows participants to express themselves through colorful decorations, costumes, and rainbow flags. The joyful atmosphere is contagious as individuals and groups unite to support the LGBTQ+ community and promote acceptance and understanding.