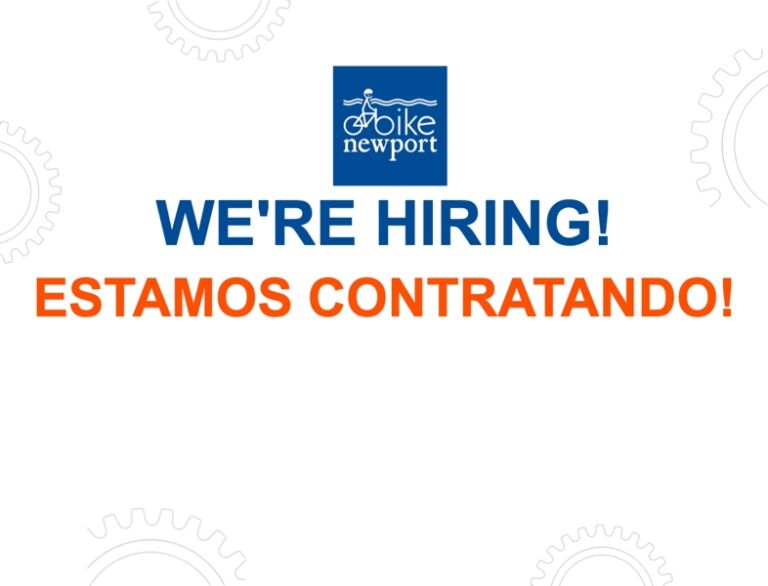 Seleccione español en la esquina superior derecha de esta página para traducir esta página y ver la versión en español. Gracias.
Bike Newport is seeking bilingual (Spanish/English) staff  to TEACH and TRANSLATE. These may be the same person or two different people.
1. Bilingual Bike Educator/Mechanic
The bike educator/mechanic must be reliable, personable, organized and enjoy working with bikes and people of all ages and backgrounds. Mechanic experience is helpful but not required; we will train. Responsibilities include:
Repair, check, fix, and track bikes following Bike Newport standards
Keep the work stations and the Bike Garage clean and organized
Assist with inventory management
Share ideas and be a part of the Bike Newport team
Help participants to gain experience and build confidence in bicycle skills, safety, and bike maintenance
Be a positive and friendly representative of Bike Newport
Please email your resume and a  letter of interest to: allyson@bikenewportri.org • (401) 619-4900 bikenewportri.org • 62 Broadway, Newport RI 02840
2. Spanish Translator
We are looking for a Spanish translator to quickly and reliably translate our communication from English to Spanish – including brochures, flyers, press releases, and more. Our goal is to get more people on bicycles for both recreation and transportation, and we make progress by focusing on infrastructure, education, and ridership. Our values in programs, policies and practices, include economic justice, inclusivity,  and livable/healthy environment and lifestyles. The translator's responsibilities include:
Translate a variety of communications from English to Spanish
Be our Spanish language contact for Spanish-speaking online visitors who may ask questions through our website and social media.
Please email your resume and a  letter of interest to: allyson@bikenewportri.org • (401) 619-4900 bikenewportri.org • 62 Broadway, Newport RI 02840