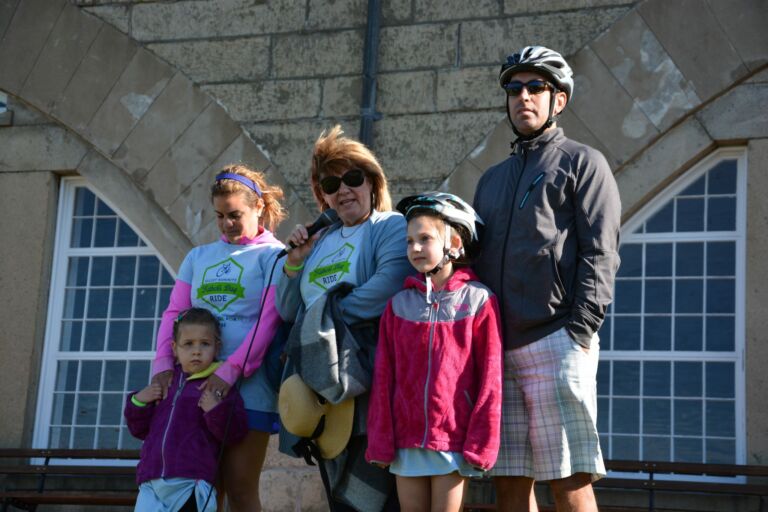 It was a picture perfect day on June 15th, 2014, when 200 riders and 40 volunteers came out to celebrate Father's Day, to honor the life and passion of Elliot Kaminitz, and to ride together in celebration of more, better and safer cycling.
Scroll down for a gallery of beautiful photos by fab photographers Meg Heriot and Melissa Barker.
Thanks to all of our wonderful business supporters:
Title Sponsors: RIPTA and nuride.com
Sponsor: Corrigan Financial
Raffle Sponsor: Strong Spas (and congrats to State Rep Linda Finn on winning the Spa!)
Generous Partners:  A Market, Bagel Boys, Chaves' Gardens, Crystal Spring, ecoRI, Empire Tea & Coffee, Hooley Re-Sails, Mansion Rentals, Newport Daily News, Newport Bicycle, Newport Pedicab, Scooter World, Shaw's Supermarket, SpaTerre at Hotel Viking, Ten Speed Spokes, Thames Street Yoga, Team One Newport
Thanks to all the participants who swabbed for life with Gift of Life Bone Marrow Foundation.
Thanks to our fabulous VOLUNTEERS without whom none of this would be possible – you are all rock stars and deeply appreciated.
Thanks to all of our generous DONORS for recognizing that supporting bicycling is a simple and important solution to so many of our challenges.
And thanks especially to the beautiful Kaminitz Family for working so hard to improve and encourage more, better, and safer cycling for all – in memory and honor of their loving husband, father, and grandfather, Elliot Kaminitz.
[prime_gallery ids="13112,13108,13109,13118,13111,13110,13119,13120,13121,13122,13123,13124,13125,13126,13127,13128,13129,13113,13115,13116,13114,13142,13143,13144,13145,13146,13147,13148,13149,13150,13151,13152,13153,13154,13155,13156,13157,13158,13159,13160,13161″ fullsize="8″ mobile="4″ lightbox="true"]