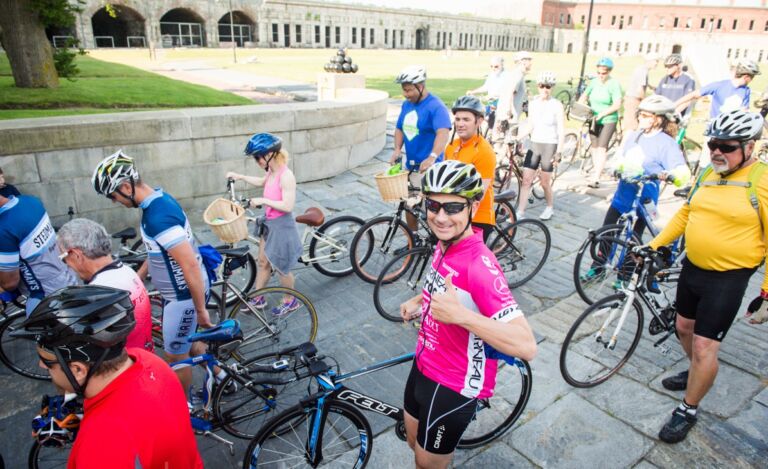 It's our pleasure to announce that registration for the 2nd annual Elliot Kaminitz Father's Day Ride on Sunday, June 15th is now OPEN!
One never tires of riding Newport's magnificent Ocean Drive. Enjoy it with your family and friends this Father's Day, while you support cycling education and engineering, and honor the legacy of Elliot Kaminitz, safe cycling rider and advocate.
The Elliot Kaminitz Father's Day Ride is our signature event, raising awareness and funds for improved cycling through education and engineering. Please join us – and help us spread the word! Check out the website, register early, and encourage your friends and family to participate. It's a wonderful way to start Father's Day – and with 6/12/25 mile rides, an off-road kids ride inside the Fort, and a 2-mile Bay Walk, there's an option for everyone.
Members of Bike Newport will receive a 15% discount on the ride registration. Become a member of Bike Newport here.
For more information, visit elliotsride.org.
Watch the 2013 Recap: