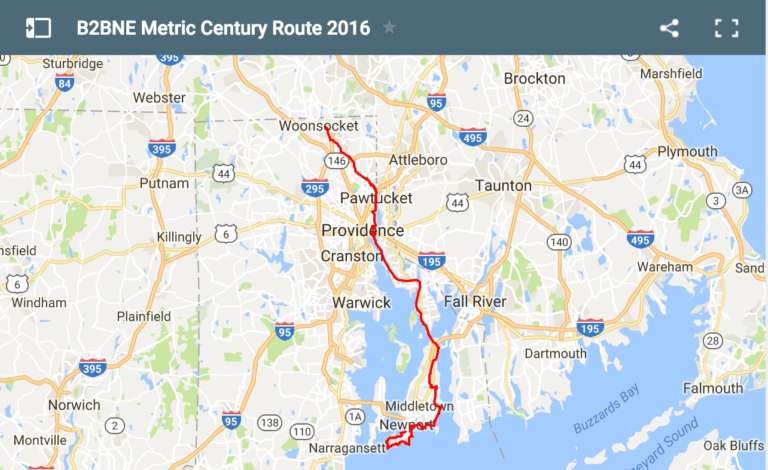 RIDE the State
Ride with Bike Newport and Bike to the Beach, in support of Autism Awareness and Better Biking
62 miles from Woonsocket to Newport, on Saturday September 3rd.
In the words of South County State Rep Teresa Tanzi: "I did it last year and it was AMAZING!! Such a beautiful way to see the state. Urban, suburban and water views of rivers and ocean!! Bridges and bike paths and more. And the support stations were amazingly well done… Wish I could do it this year, sniff sniff, but you should!"
Register at www.biketothebeach.org, choose the New England ride and join team "Ride Rhode Island". To ride Boston to Newport, choose the full century. To "Ride Rhode Island", choose the 60 mile metric century. Use code RI16 to save 30% (all but red level).
The Metric Century ride begins at 195 Davidson Ave in Woonsocket. Meet at 7am, leave at 8am.
For more information click HERE and scroll to the bottom of the page to find the "Metric Century" ride details.
If you have questions – email info@bikenewportri.org or call (401) 619-4900.